Ancient Village of Skara Brae Orkney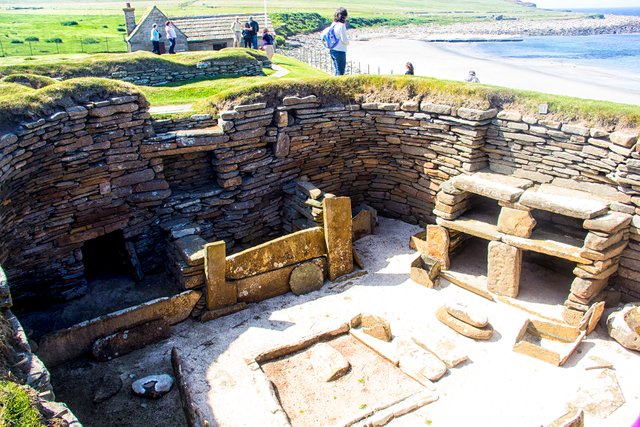 Click the above photo to enlarge
A visit to Skara Brae transports you back 5000 years in time and rocks your whole beliefs of human history. Fantasies of who these people were, where they came from and where they went dance in your mind. Evidence shows a civilized, social organized community living below ground level on the harsh Atlantic coast of the Orkney Islands north of mainland Scotland.
The sign at the entrance to your self guided tour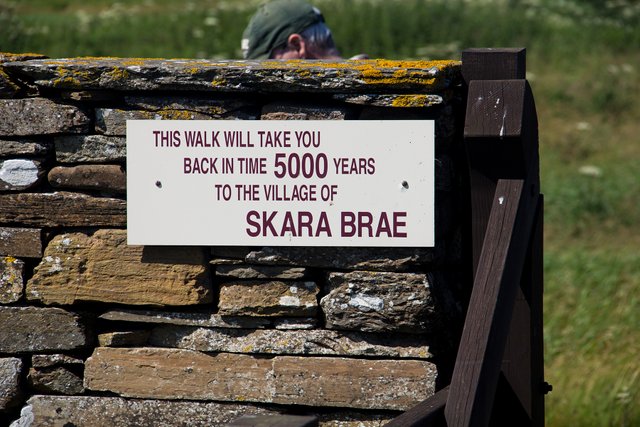 These people not only had tools but also games!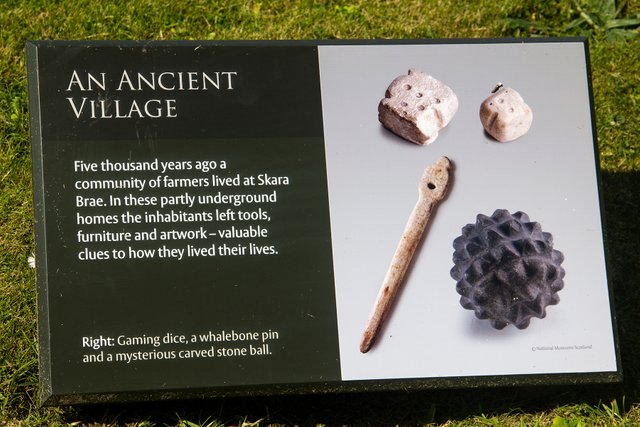 The site has a gorgeous view of the Atlantic Ocean, but the winters were long and and the weather was harsh.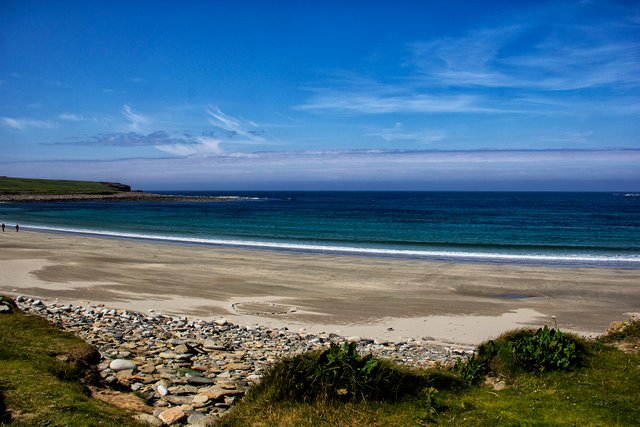 Their dwellings
Each of the units had stone walls and furnishings. It is believed that each had an earthen roof of some sort.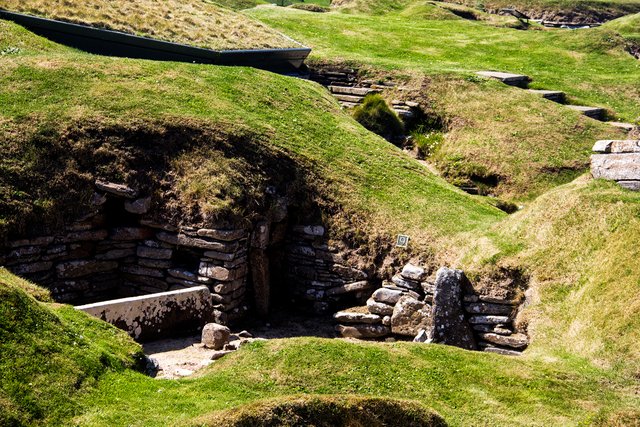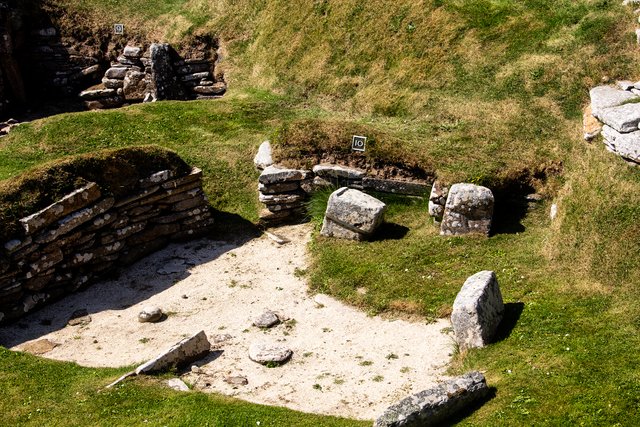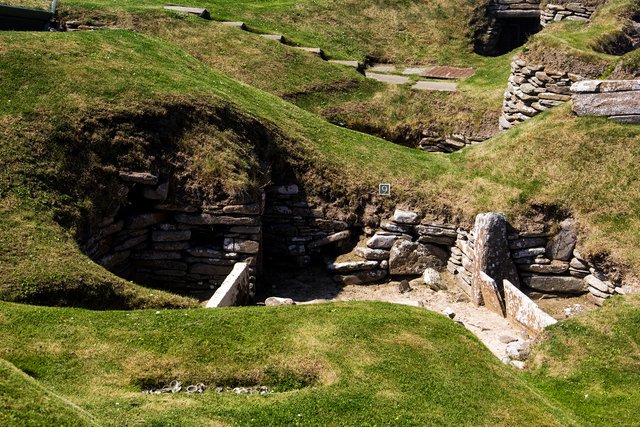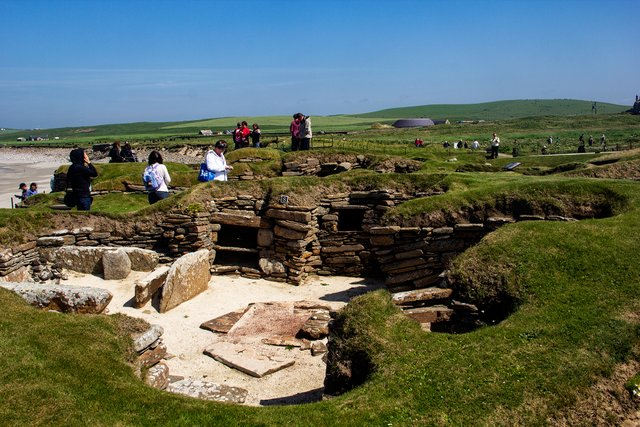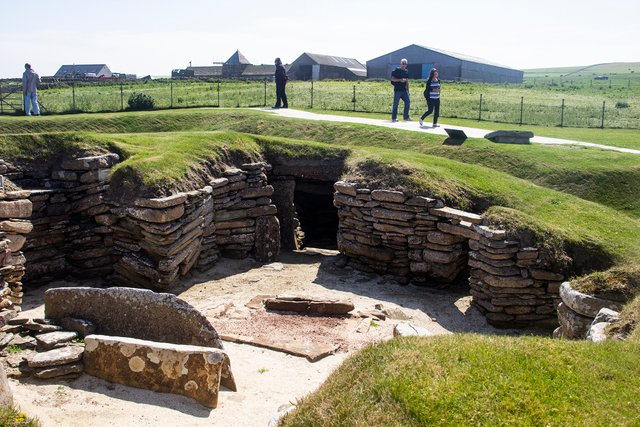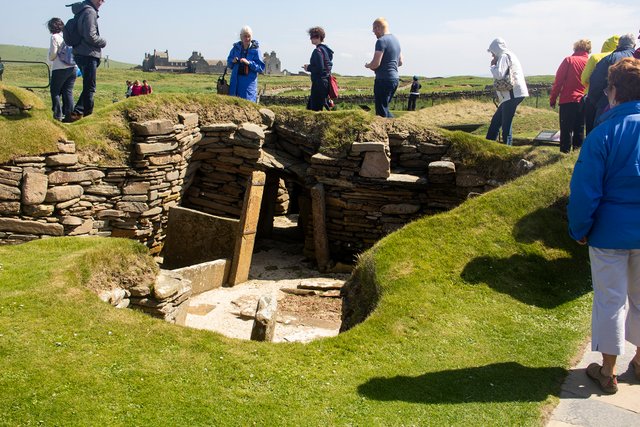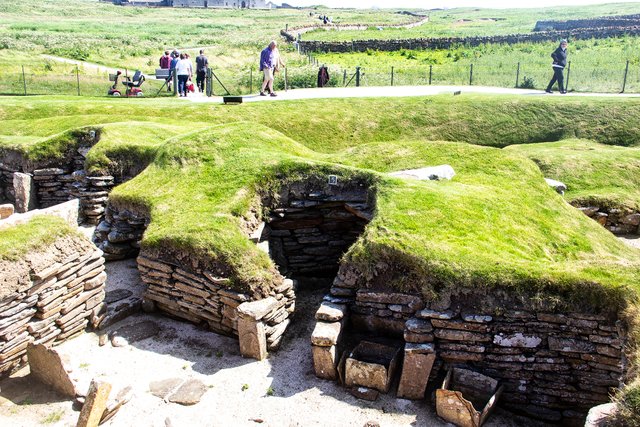 This one has been reconstructed to show the details of design of the living space. You can see the beds, the fireplace in the center and the cupboards on the side.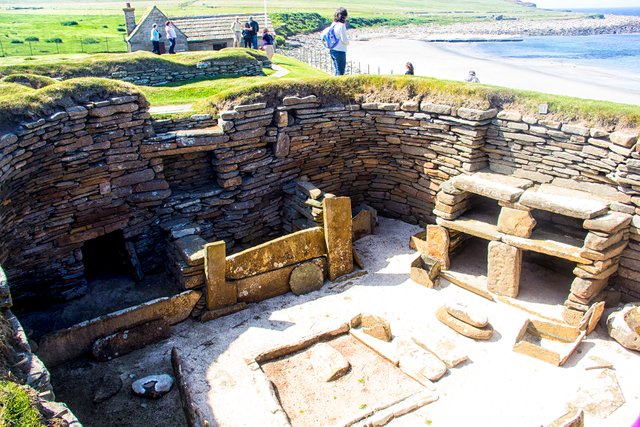 The was a network of tunnels connecting the dwellings

This is my entry in #architecturalphotography by @juliank and @photocontests daily photography contest.
Check out my How to click to enlarge your photo tutorial
All photos, images and text in my posts are my original work.
Please visit my galleries on the following sites:
Society6
Fine Art America
Follow me on Facebook
Enjoy!
Roger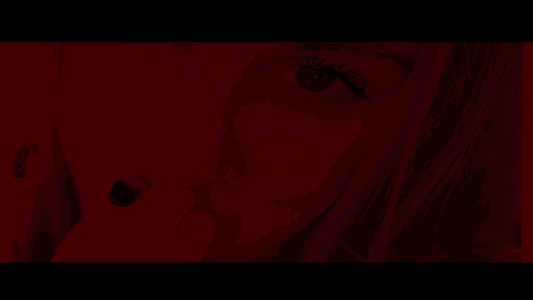 Banner by @shai-hulud