I visited an art collector today, and I found a painting he bought from me about 25 years ago. It is called "Wanderer" and it's a mixed technique on canvas, 40x50 cm.
At that time, around 1994, I used to prepare my canvas pasting on them a texture of soil and pebbles. Then I painted over that.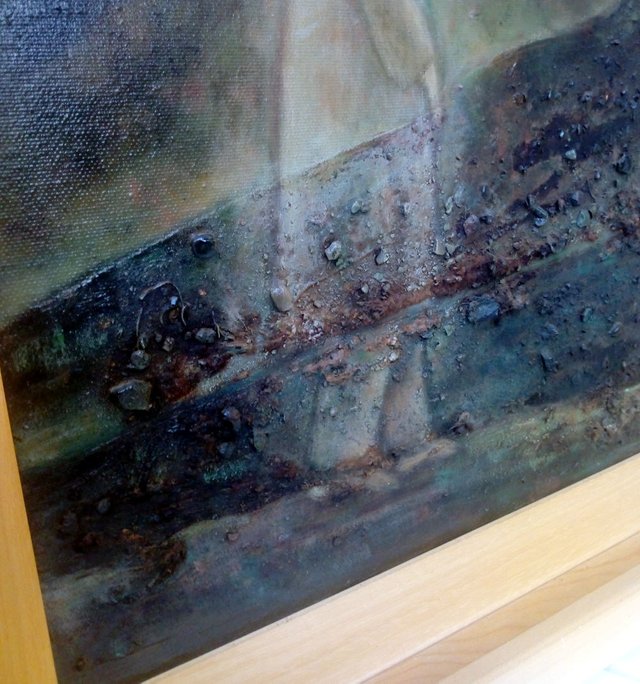 It is a nice technique, and the result seems quite good, after 25 years.
I painted a lot of "wanderers", at that time. Well, I paint that subject still today. It is part of my way, probably.