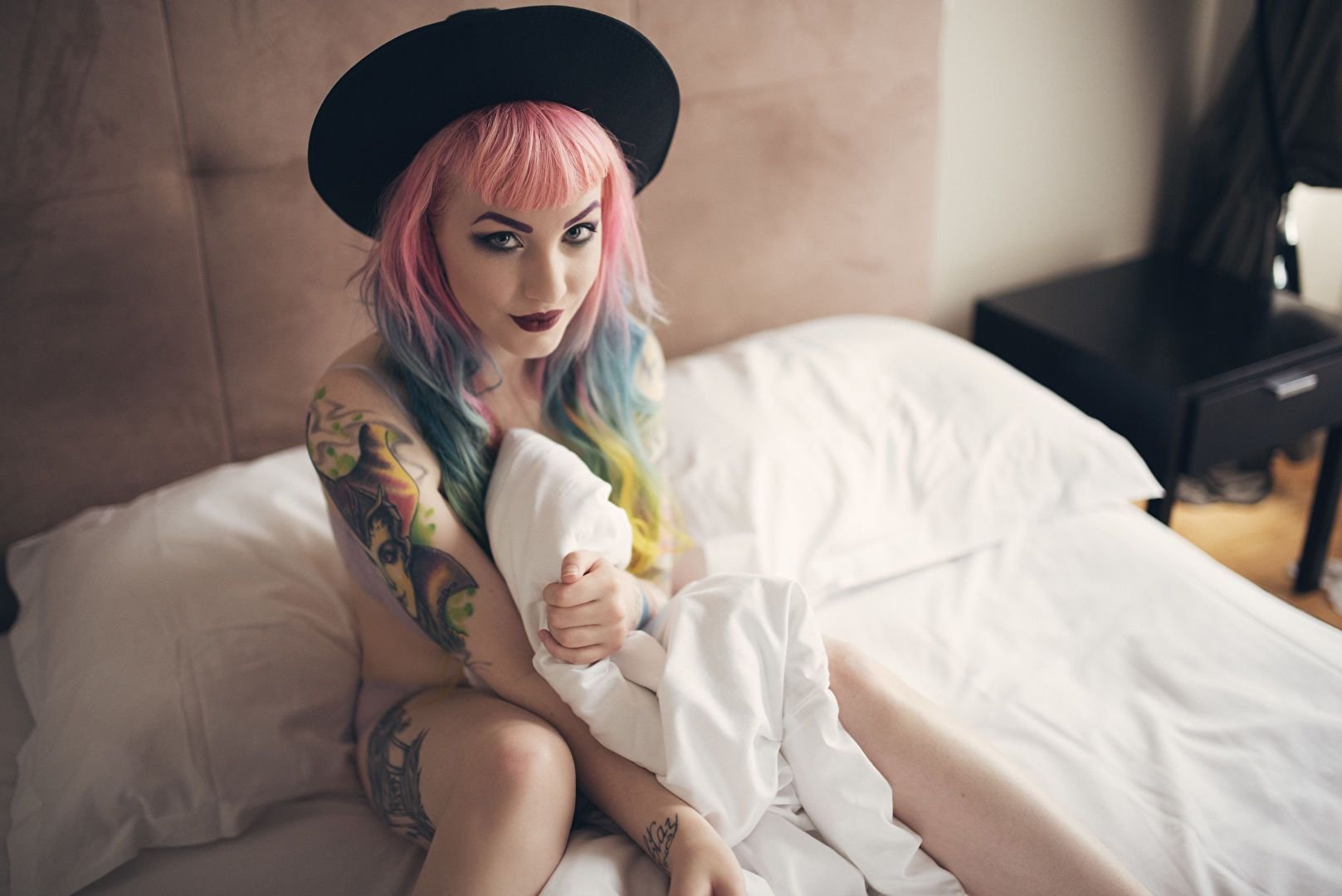 I was going to ask the question of which type of shots do you normally prefer, natural or posed?
I think I know the answer though, at least for most people. For me anyway theres always a lot more appeal in a natural looking shot. I'm saying natural looking, as it can still be a posed setup shot. Like this one for example. Steph looks like shes just casually chilling out on that bed but this still very much a posed setup shoot.
I do love the stylish posed look too but something about more natural shots always seems to appeal more to me.
I thought it might be an interesting question to ask, and good excuse to share this nice shot of Steph 😄