WOW, what a year.
Not sure how it has been for others out there, but this year sure has been one heck of an interesting year, with all sorts of things happening and going on for many out there, including us!
As promised, here is a recap of the family "financial" scene, in ref. to what all we shared here on Steem (via Steemit.com),
ref: "Private Finances, As for the Private side of the finances, I will do a post on our family account @millers"
Source: Witness-Update - @jackmiller - Last update this year. (Fingers crossed)
---
So here goes:
The budget
Budgeting - The Inns, The Outs & Facing Reality!
Well, I can safely say that our very restricted budget was blown to bits.
From dental surgery for one of the kids, to the repair of a vehicle, to things changing at the home front when our eldest son Chris moved out, you get my drift.
What seemed to be a pretty close to possible yearly planned budget, just didn't go as planned.
The contingencies that were included in the plan/budget just didn't meet the needs of the "emergencies" faced through the course of the year.
However, we did manage to get through it all, had to steal from Peter to give to Paul and then, short change Paul to give back to Peter, but we got there.
Here we are at the end of the year and we are not in the red.
I guess that kinda takes a load off the mind when we take all things into consideration.
In a way, it makes it a hell of a lot easier for us to plan out 2019. (when get around to doing it).
---
Steem House/Home
One of the things that was a potential plan of action back 11 months ago, was to consider Steem as a potential source of income to move forwards with our plans to buy a house this year.
Not as the one and only plan, but a very possible option, as back then Steem was at about $5 on the market.
ref: Earning A House For The Family With Steemit! WHY NOT!
Well, we all know what happened to the market and how this plan was in many ways for a person who isn't earning thousands of Steem per day/week just made "practically impossible".
It isn't "dead" as such, the possibility still lays out there, depending on how we move forwards with Steem and if we can get it back up there as far as its "market value" goes.
We are the creators of our own future here, we decide who calls the shots and what goes and what doesn't. At least, that is how it should be.
So, don't think that what was written as "the moral of the story" in the original post 11 months ago doesn't apply, it sure does!
---
The "Million Dollar Plan"
ref: 7 MONTHS LATER: "From $0 TO A $1 MILLION in 28 steps" - UPDATE
Well, we are pretty much where we were.
Most of the "business" side of things that were all going on, kinda fell into second place as far as priorities go.
The kids health and my Mrs health were PRIORITY #1.
NO QUESTIONS ASKED.
& without making any excuses, just looking reality in the eye, with our eldest son Chris not being there any more to help out, and me still being overseas, it has pretty much put things on a hold as far as the above "$0 to a $1 million" in fiat goes.
it is literally where it was, waiting for me to get back home and continue on from where we stopped.
So that is the status of that project.
---
The Christmas Piggy Bank
ref: Sorting Out The Piggy Banks. UPDATE!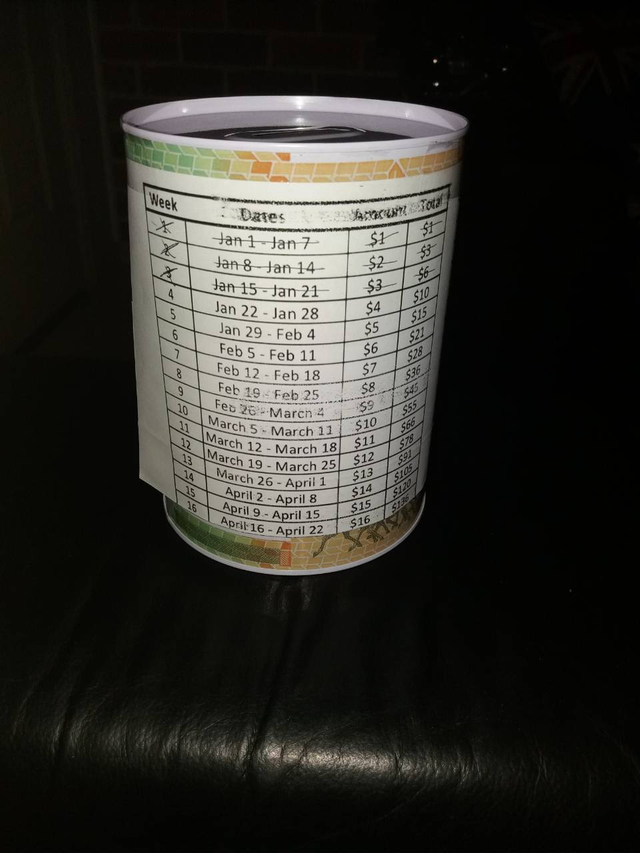 The above photo was from 11 months ago.
If all went as planned (as mentioned above) we would have made this happen, easily.
However, call this piggy bank "Paul or Peter" either way, it was sacrificed for the higher priorities out there in life.
My family did manage to have a nice Christmas though.
Thanks to @grow-pro and @snook who jumped in with helping us out on mailing things from the USA to Australia, all our kids got some really valuable gifts. (Namely Mene gold charms, if you are wondering what).
SO A BIG "THANK U" for helping put smiles on my kids faces, IOU BIG TIME!
and to show where we are with the Christmas fund, which is obviously going to be rolling over into 2019: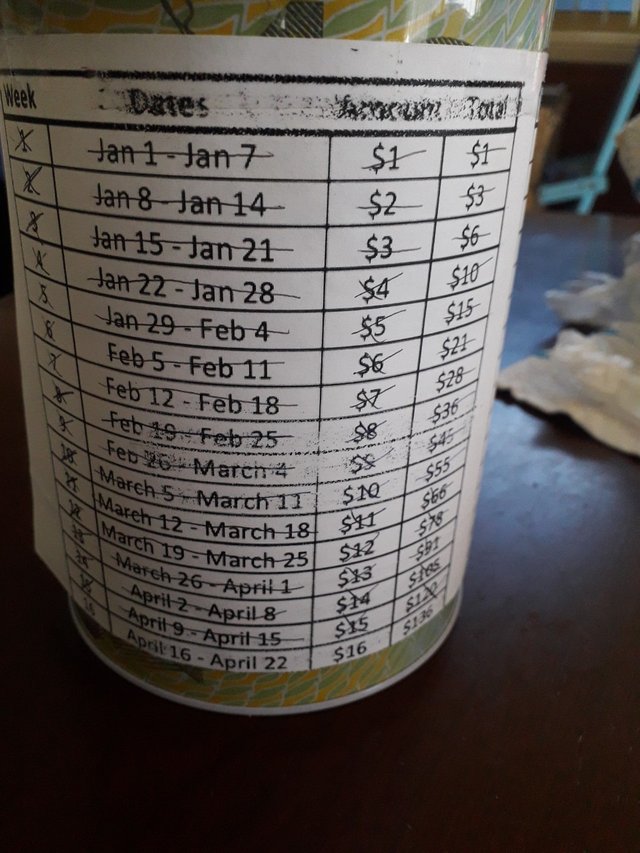 Looking on the bright side of things, at least we have a nice head start on it for 2019!
---
I have registered myself a "Sole Trader" business, so as to make sure that I can give to Cesar what is Cesars and not have to worry about that side of things.
Hopefully I'll have to pay a $1 million in taxes at the end of 2019, because that will mean that I have made 10 times that amount.
As mentioned in my final Witness-update for this year, I am seriously working on some projects, one in particular, that should really make a world of difference.
If you don't think it's possible, I would kindly ask that you read the post in the link here below, once finished with this post:
ref: STEEM Can Become A World Revolution: We Can Change The World As We Know It!
I quote:
"Did you know that over THREE BILLION PEOPLE LIVE ON LESS THAN $2.50 US a DAY?"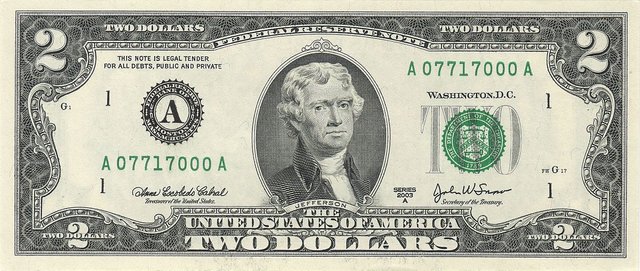 Source
---
I truly appreciate your time, hope that you see how, no matter what little or big surprises or let downs happen through the year, it is necessary to keep moving forwards.
Adapting to the new situations at hand that we are faced with and NEVER GIVE UP!
Very easy to say and not as easy to do at times, after all, we are all only human and we all have emotions.
The only "failure" is to not face reality, improvize, overcome and adapt to the challenges life gives us.
It is up to each and every one of us to keep moving forwards towards our private and business goals.
On that note,
WE WISH EVERYONE ALL THE BEST IN 2019
A LOT OF HEALTH AND WEALTH
LOVE AND JOY
---
On behalf of our entire family, represented here on Steem as @millers
yours sincerely