Tom Lee and Fundstrat said they expected a significant rally around the Consensus Conference based on previous years.
That didn't happen.
In fact, bitcoin and the cryptocurrency markets FELL by roughly 10% over the course of the conference.
Talk about a kick in the shorts!
However, Tom Lee and Fundstrat put out a report yesterday saying why the rally likely didn't happen.
It can be seen here: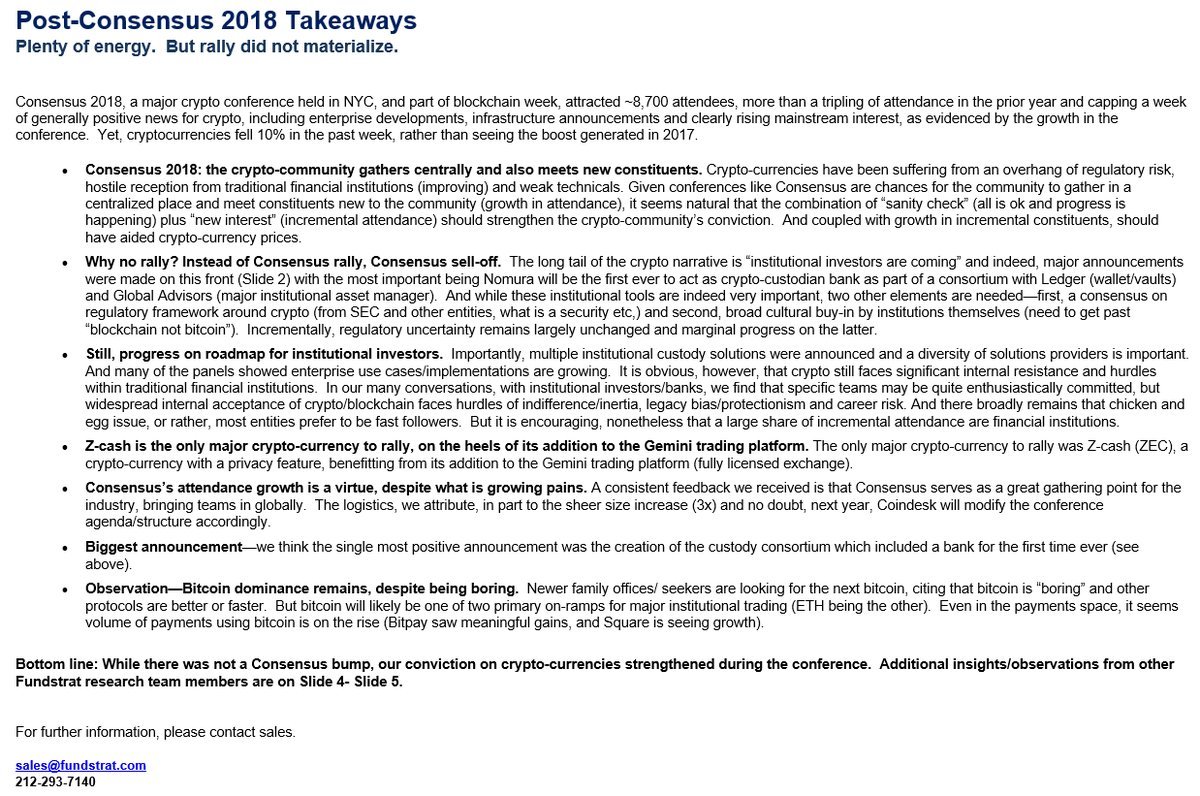 (Source: https://twitter.com/fundstrat/status/997499507083538435)
Basically, the big takeaway as to why markets didn't rally has to do with continued regulatory uncertainty. Until there is clarity in that regard markets are finding rallies tough to come by.
Kudos to Lee for owning up to his call being wrong, however, I am not so sure I would say he is wrong just yet.
If you look at the research he and Fundstrat put out, it showed there was often a rally during the conference, followed by a sell off shortly after, which was then followed by a larger rally that took place over the following weeks/months.
One of their models can be seen here: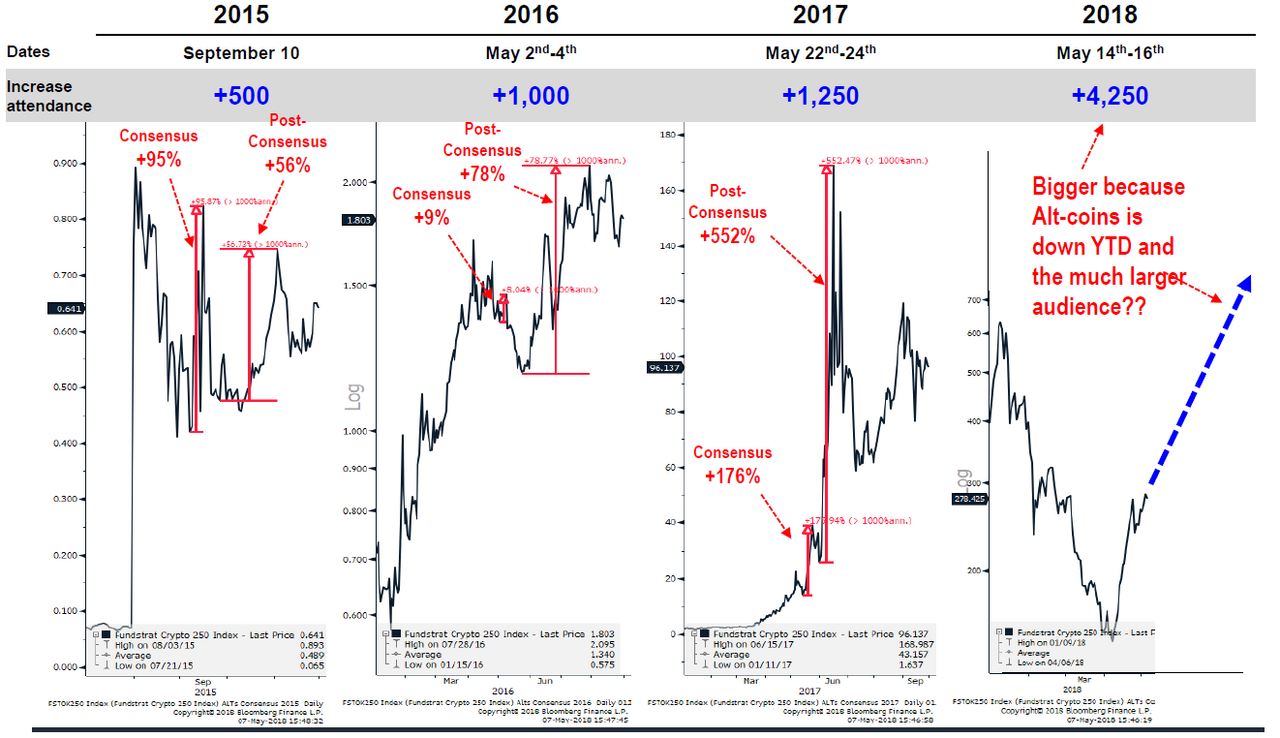 (Source: https://www.marketwatch.com/story/why-bitcoin-could-rally-more-than-70-in-the-coming-week-fundstrats-lee-says-2018-05-08?mod=mw_share_twitter)
Yes, there is really only 3 data points to go off of, but this entire asset class isn't that old so there really aren't a ton of long term patterns to go off of.
As you can see, the post Consensus rally often tended to be bigger than the initial Consensus rally, which means there may still be some gains to come.
For better clarity on what I am talking about, check out this chart: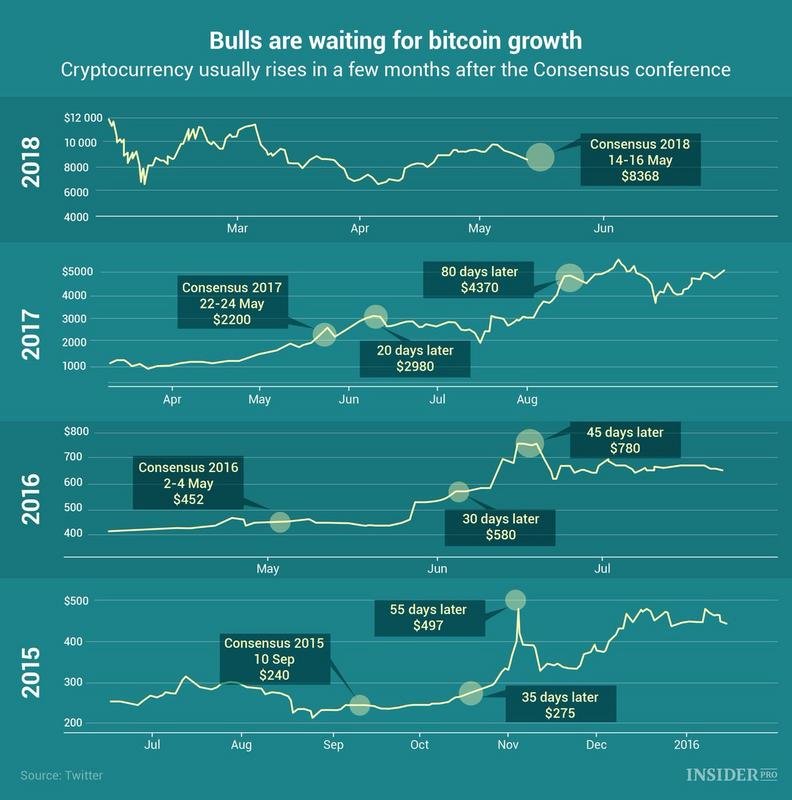 (Source: https://twitter.com/1JoeLite1/status/997470427344711680)
As you can see in previous years, bitcoin prices were higher 20-45 days after the conference, and significantly higher 55-80 days after the conference.
If that trend were to repeat, we could still see a significant rally in the coming weeks, even if we didn't get the expected Consensus pop.
Stay informed my friends.
Follow me: @jrcornel