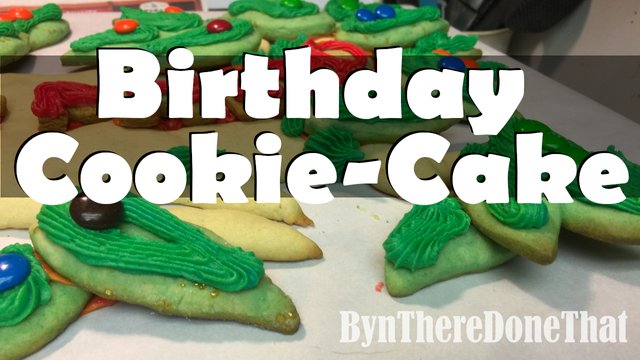 This is my youngest grandson, Shepherd. His 2nd birthday party was yesterday!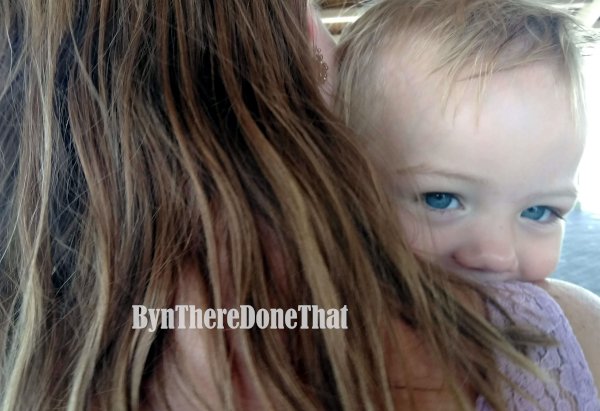 I was tagged by @rwedegis in the What's Cooking Challenge and I'm a little late to the game, but here you have it!
This is the sugar cookie recipe that was passed down to me by my grandma and I've altered it over the years a little bit. It is ALWAYS a huge hit!
Byn's Sugar Cookies
Mix together well:
2 sticks butter

1 cup shortening

2 cups of sugar
Add:
Dry Ingredients (separately)
5 cups white flour

2 cups wheat flour

2 tsp baking soda

4 tsp cream of tartar
Mix with wet ingredients.
Refrigerate dough OVERNIGHT or for at least several hours so it is easy to roll out and cut without becoming a mess!
Roll out, cut into shapes.
Bake for 7 minutes at 400 degrees.
Because they were having the party outside at a splash pad, I really didn't want to make a cake. I knew it would be melting in the heat and just be a huge mess, especially with two dozen toddlers trying to handle the food. I also didn't want to "Just" make cookies. I had to tie it all together in some way so that it would still appear to be a special birthday kind of thing.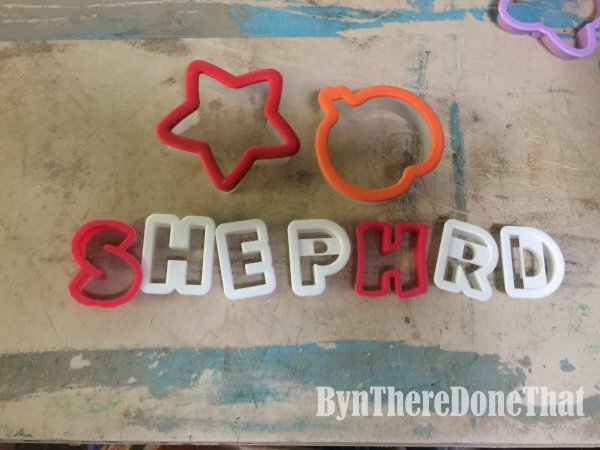 I already had the idea to make bugs on cookies thanks to my friend Jen's suggestion. But even then, I didn't want to JUST do bugs on cookies. Fortunately, I had the leaf cookie cutters leftover from my daughter's wedding cake 6 years ago! (Yep, the mom of the grandkids)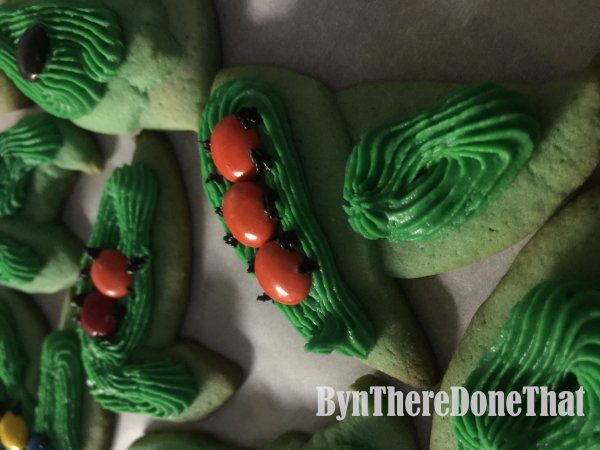 I started making the 'leaf cookies' and was still struggling to think of a way to pull it all together when I got a sudden idea: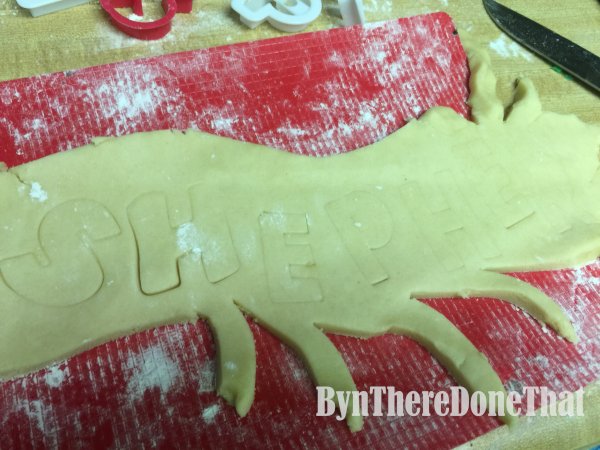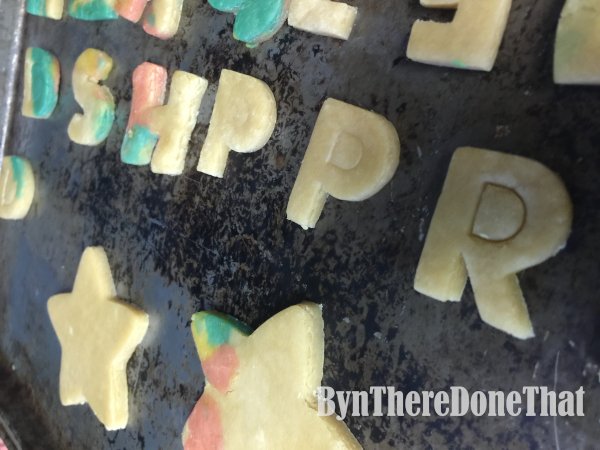 Soon I was 'building' a nice big tree branch to hold all of the leaves AND Shepherd's name!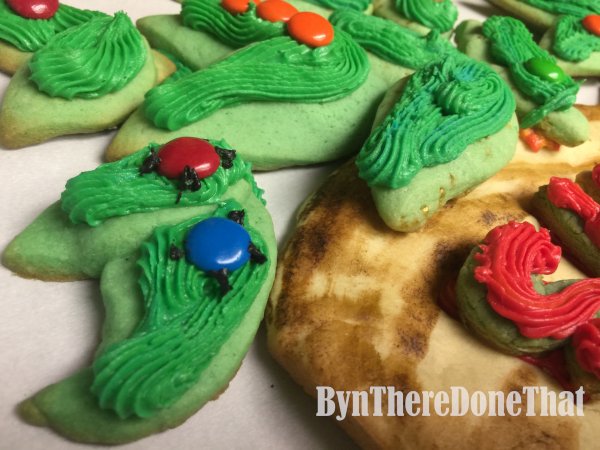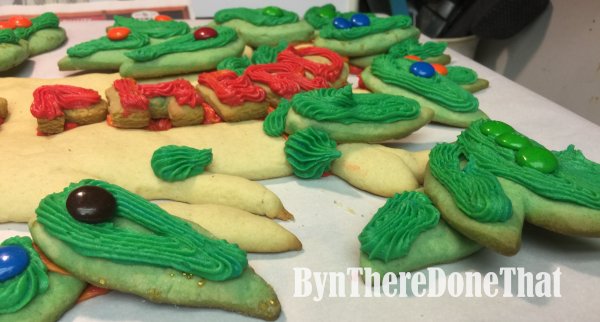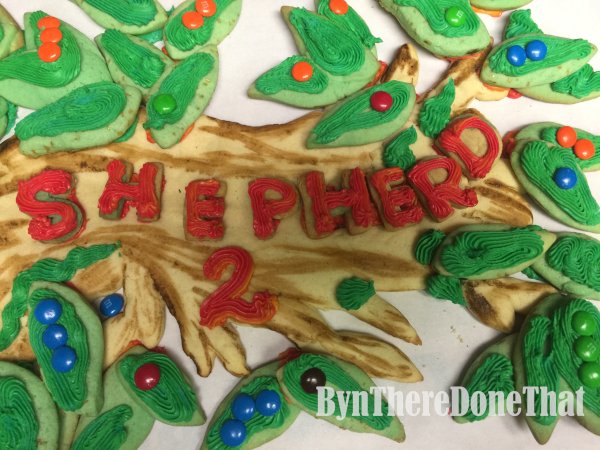 The cake was a HUGE hit. Everyone loved it and it was SO easy for the kids and adults to get what they wanted. No plates were needed, no messy cake getting everywhere. The mom's with wee ones could give them the smaller leaf cookies to limit their sugar intake (and I left a few unfrosted as well)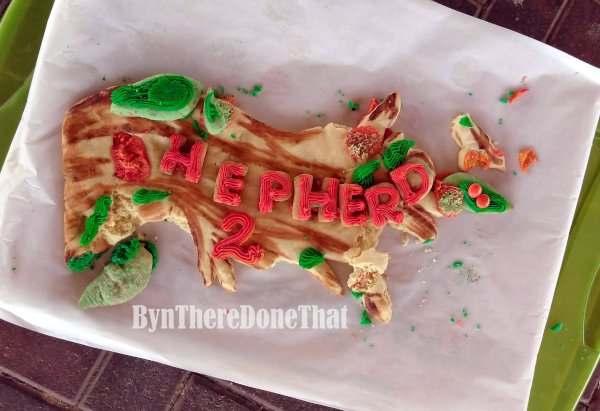 It was a fabulous idea and worked so well that my daughter asked if we could just do cookies for every party! The baking took longer, but the decorating is so much easier and fool proof. If you mess up on a cake, you're kind of screwed, but if you mess up a few cookies... it doesn't really matter! :)
Happy Birthday Shepherd!

Grandma Byn & Shepherd!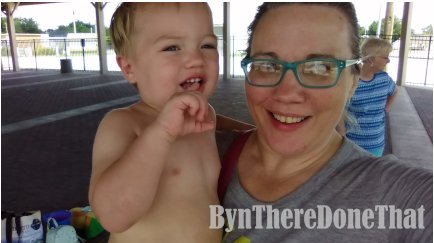 Short Stories
A weekend freewrite that I'm actually really proud of. I don't generally have favorites, but the story flowed really well this week: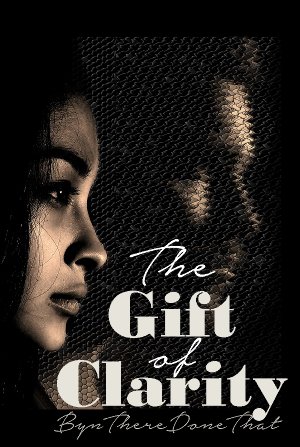 ---
A fun series: Letters froma Boat Cat!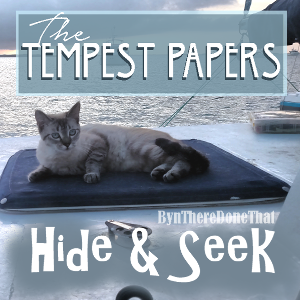 ---
A fun tale, told from the perspective of man's best friend!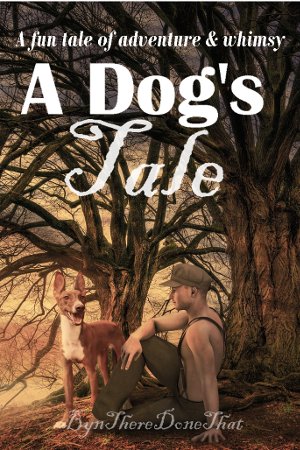 Click the graphic to join the fun



Join us @steemitbloggers
Animation By @zord189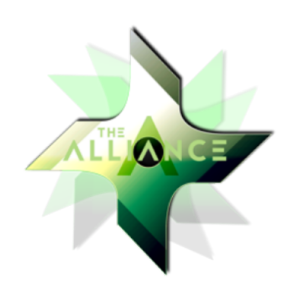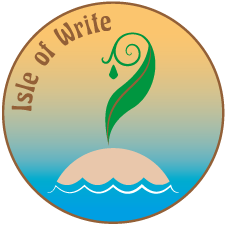 art and flair courtesy of @PegasusPhysics


Photos are mine except where they are credited to their source under the photos (Or in the case of linked thumbnail cover photos in the sig, they are sourced at the original post).
.