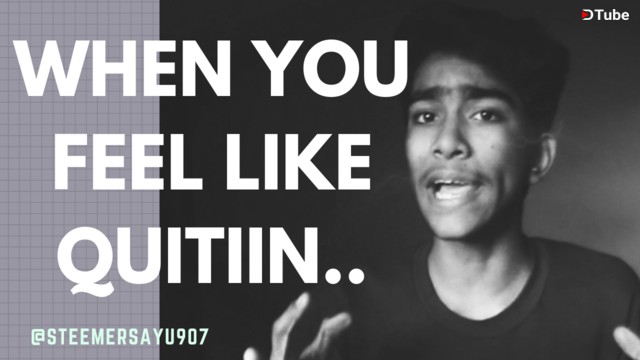 ---
When You Feel Like Quittin ...
This is a situation when you are in a state of big turmoil.
On one side there stands our dreams/ our goals / our aspirations and such things that we wanna achieve, on the very other side we can see the problems we're facin , the obstacles that we are not able to jump through and the places where we get struck while doin it.
Many people prefer to QUiT from being so close from their targets and even with such dedication they turn around.
I have tried my best with this lil motivational vid to make such people understand that we should
NEVER GiVE UP !
I Hope You'll Like It :)
STEEM On !
Brought To You By -
You Lil ______ ( Fill the blank which suits u the best )
SAYU :)
Cheers!
---
▶️ DTube
▶️ IPFS