Pork Stew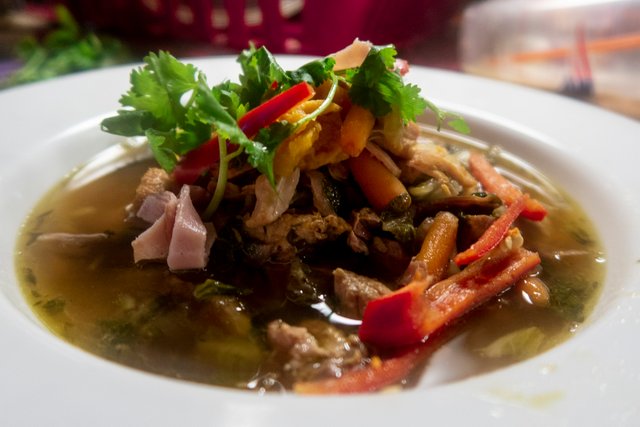 A couple of days ago @jaynie posted her French Style Pork Stew recipe. She had me salivating like Pavlov's dog! I just had to give it a try.
I used similar ingredients, but do to my limited space and patience, my cooking method was completely different. I used my pressure cooker for this! Everything was ready in less than an hour.
Here's what I used:
1 lb Pork loin
6 oz Sliced ham
1 med onion
1 bunch bok choy
1 stalk celery
1 pack diced sweet potato
1 pack mini carrots
1 bunch cilantro
32 oz chicken stock
3 sprigs fresh thyme
1 bay leaf
sea salt
Here's how I made it:
I couldn't find any pre-cubed pork so I bought a couple of thick sliced pork loin steaks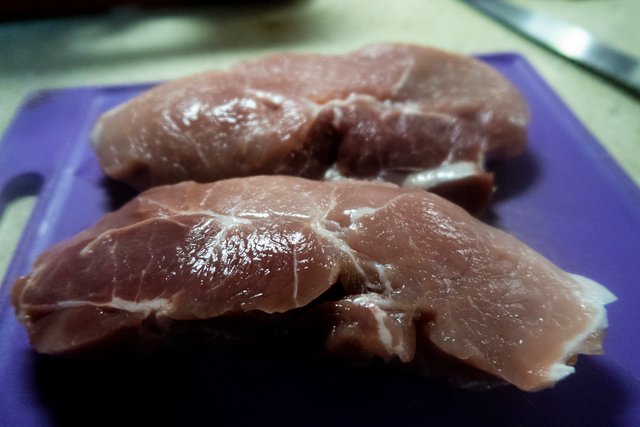 I cut up the steak into 1 inch cubes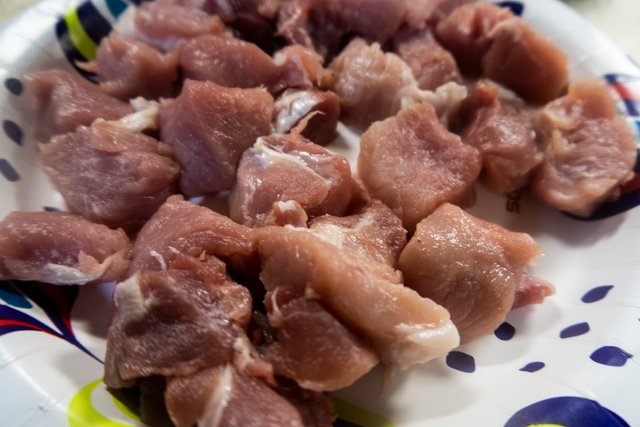 I browned the pork cubes in two batches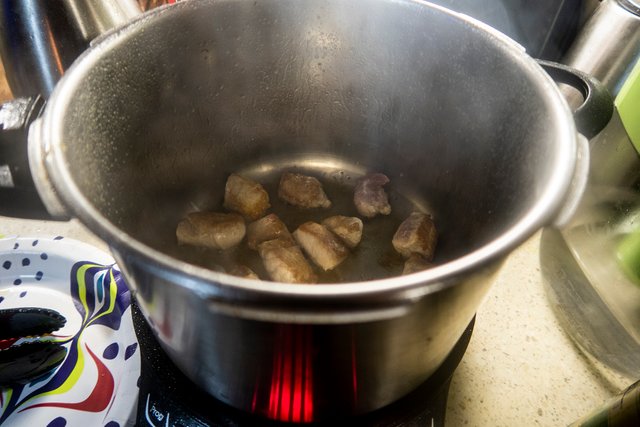 After browning the meat, I browned the onion. Added the meat back, chicken stock, thyme and bay leaf to the pot. I covered and locked the pot and brought it up to pressure. Set the timer to 30 minutes.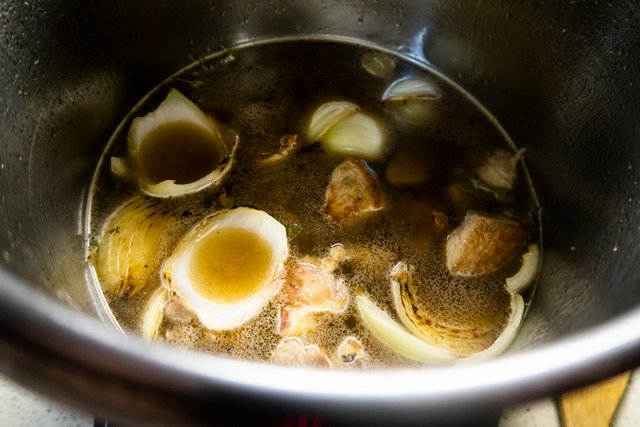 Meanwhile I prepped the veggies.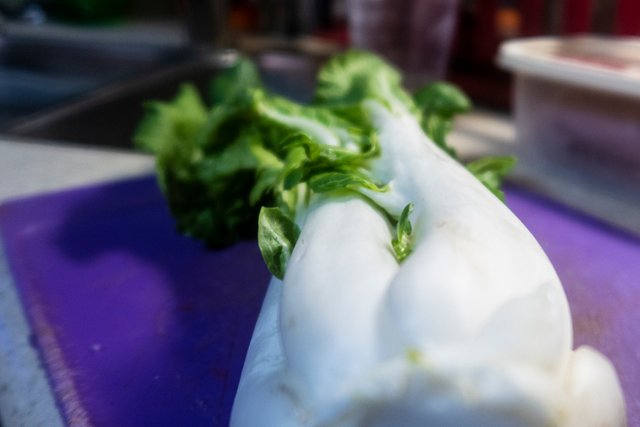 Chopped the bok choy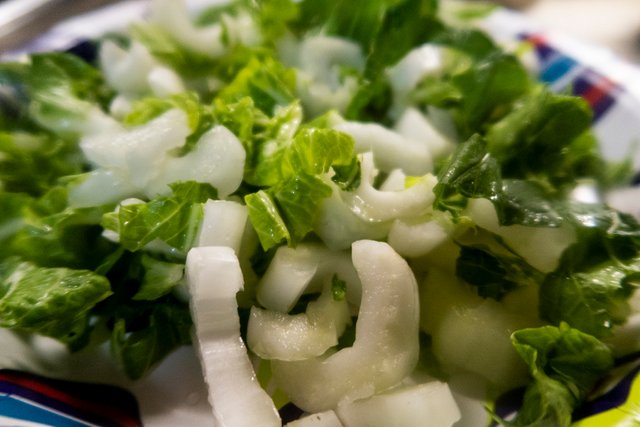 Sliced the ham into strips and chopped the cilantro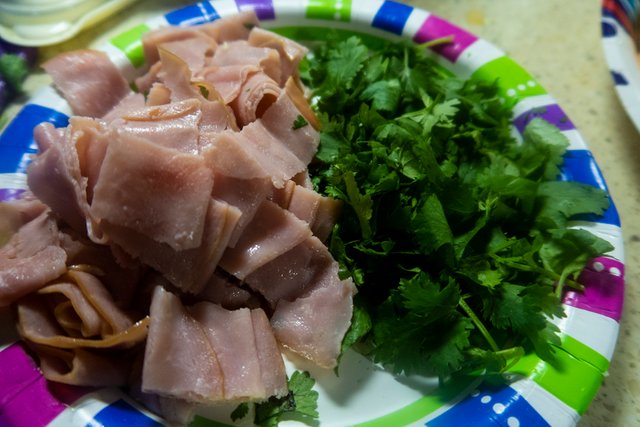 Sliced the celery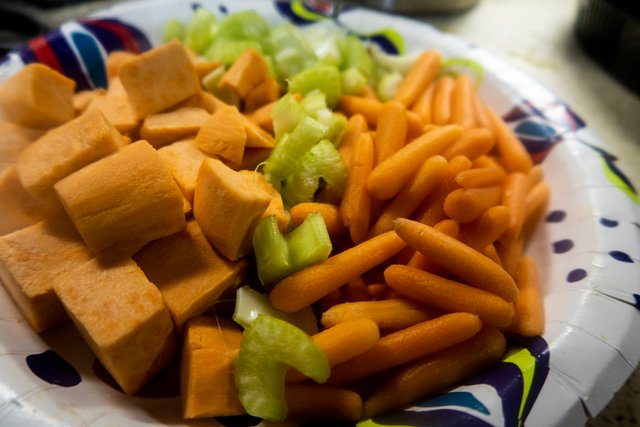 When the pork was ready. I added the veggies to the pot.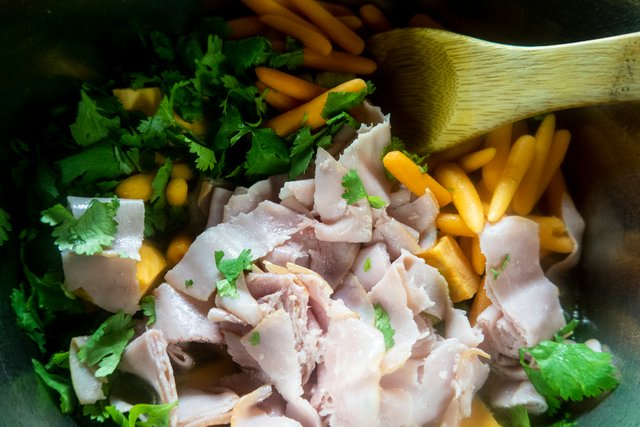 Gave it a good stir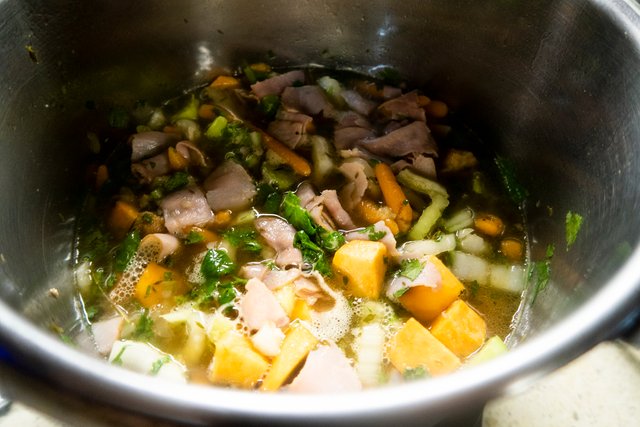 Covered, locked and cooked for an additional 10 minutes.
Plated it up and served it with a couple of slices of bread.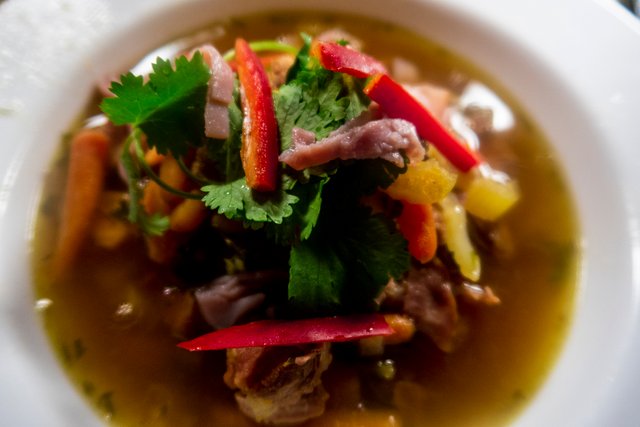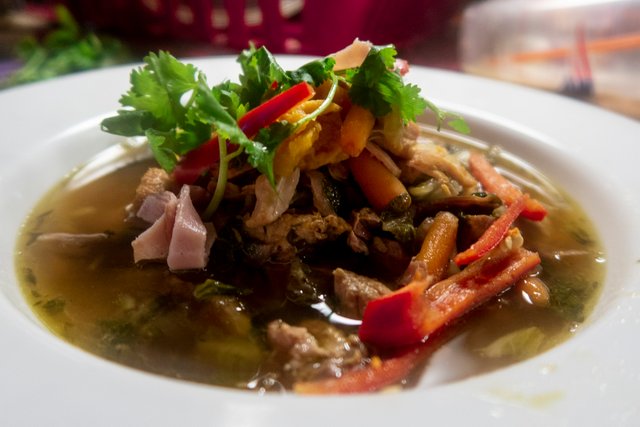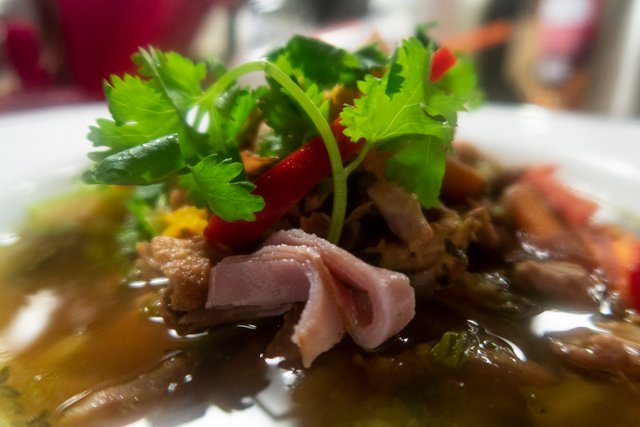 Cheers!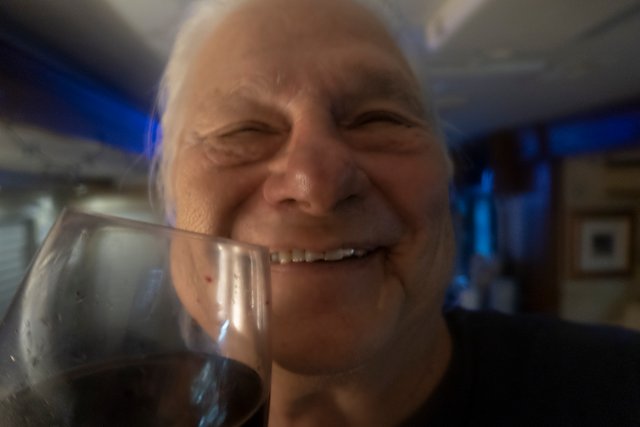 All photos, images and text in my posts are my original work.
Please visit my galleries for prints and products
of my photos and artwork on the following sites:
Follow me on Facebook
Enjoy!
Roger