Ocean Morning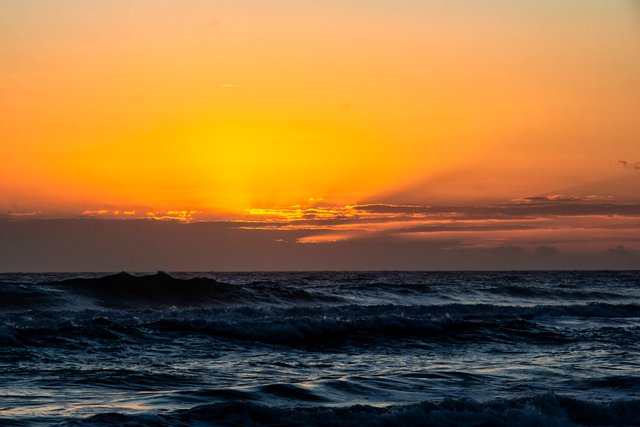 Click the above photo to enlarge
After spending a couple of weeks travelling back to Florida from New Hampshire, I feel a certain inertia keeping my motivation to do any posting extremely low. Being back here after being away for a year and a half, except for a week this past spring, there is the need to do all the requisite catching up with family, friends, doctor's appointments, etc.
I still haven't settled back into a routine. Plus the internet service here is very sad.
The other morning I took advantage of the last few days of daylight savings time to visit the ocean for a sunrise photo shoot. There is an amazing energy at sunrise on the ocean, that is perfect for recharging my personal chi. The morning was clear and there was a decent chop on the water.
Here are a few shots from the day.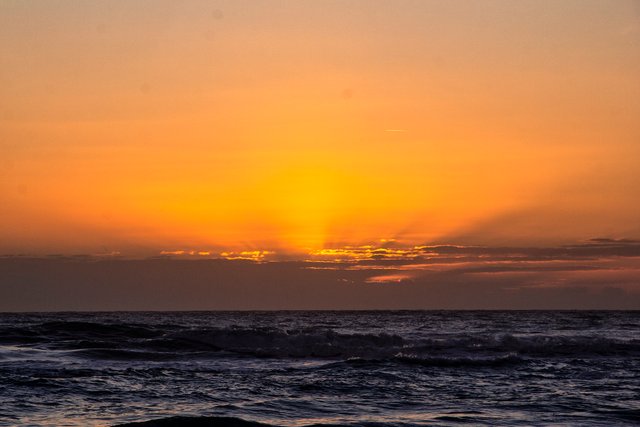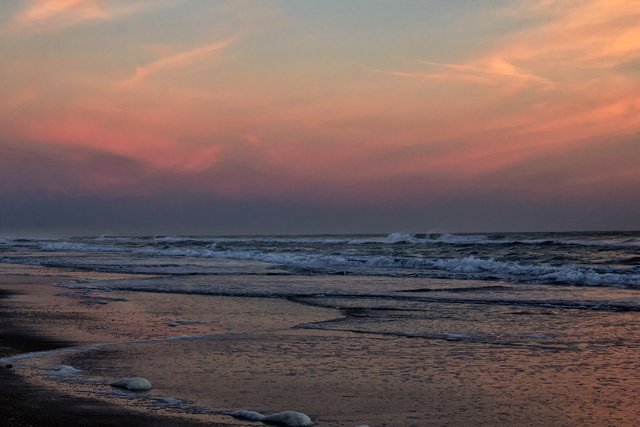 Four pelicans flying low to the surf in search of breakfast.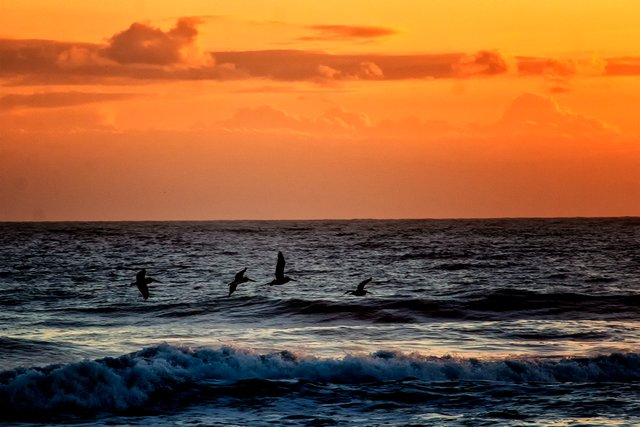 Check out my How to click to enlarge your photo tutorial
All photos, images and text in my posts are my original work.
Please visit my galleries for prints and products
of my photos and artwork on the following sites:
Follow me on Facebook
and on WEKU
Enjoy!
Roger