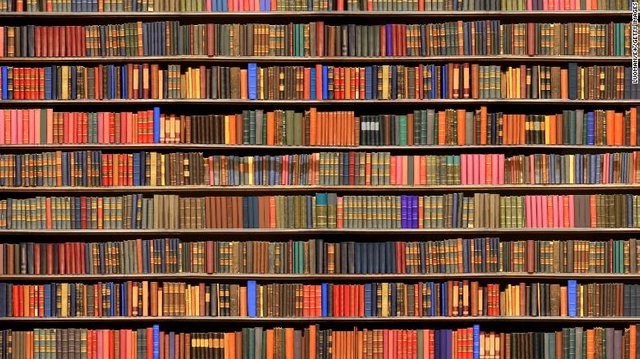 I have no idea about you but I love reading books. However that feeling came to me accidentally. Since I remember myself I was a guy who was not fond of books at all. The reason for that is simple: all of the books that my parents and my school offered me had a fiction style of writing. I have no idea why but I don't like it. It just doesn't make sense to me. But that is me. I am a very weird guy.
Finally, someday I found a book that my mom was reading. It was a book of Brian Tracy and was related to self-development. I became interested because there were lots of practical stuff that I can actually implement and use in my life. I thought "cool".
For my surprise I felt in love with those types of books and for the last 5 years I read and listen to quite a good amount. They definitely helped to develop myself in various ways, and I will always be grateful for that one decision that I made a long time ago.
Therefore I decided to compose a list of my favorite books that changed me the most. I suppose this list is going to be in a continuous update mode but it is a good thing. By the way, those are only the books that I remember that I read. There lots of others that I can't even remember now. That's why to keep a list is a good thing I guess.
Personal development:
"The power of purpose" — Les Brown
"Personal Power II", "Get the edge", "Awaken the giant within" — Tony Robbins
"The charge", "Motivation manifesto" — Brendon Burchard
"The little book of contentment" — Leo Babauta
"Finding your element" — Ken Robinson
"The one thing" — Gary Keller
"Living 80–20 way" — Richard Koch
"Hooked: how to create habit-forming products" — Nir Eyal
"On the shortness of life" — Seneca
"Strength finder 2.0" — Tom Rath
"Minimalism: living a meaningful life" — Joshua Fields Millburn & Ryan Nicodemus
"So good they can't ignore you", Cal Newport
"The day that turns your life around", "Take charge of your life" — Jim Rohn
"The Power of Habit: Why We Do What We Do in Life and Business" — Charles Duhigg
"The war of art" — Steven Pressfield
"What I know for sure" — Oprah Winfrey
Business:
"Rich dad, poor dad" — Rober Kiyosaki
"The richest man from Babylon" — George Clason
"Think and grow rich" — Napoleon Hill
"The 4-hour week" — Tim Ferris
"Money: master the game" — Tony Robbins
"The E-myth" — Michael Gerber
Marketing:
"Building your network marketing business" — Jim Rohn
"Network marketing pro" — Eric Worre
"Jab, Jab, Jab, Right Hook" — Gary Vaynerchuk
Spirituality:
"7 spiritual laws of success" — Deepak Chopra
"The power of now", Erckhart Tolle
Neuroscience:
"Just one thing", "Hardwired happiness" — Rick Hanson
"Change your brain, change your life" — Daniel Amen
"Super brain" — Deepak Chopra & Rudolph Tanzi
Relationships:
"Men are from Mars, women are from Venus", "Mars and Venus on a date" — John Gray
"The 5 love languages" — D.Cary Chapman
"The way of superior man" — David Deida
"How to win friends and influence people" — Dale Carnegie
"How to talk to anyone: 62 Little Tricks for Big Success in Relationships" — Leil Lowndes
Health:
"Blue Zones" — Dan Buettner
"The pH Miracle", Shelley and Robert O. Young
Fiction:
"The alchemist" — Paulo Coelho
"Top 5 regrets of the dying" — Bronnie Ware