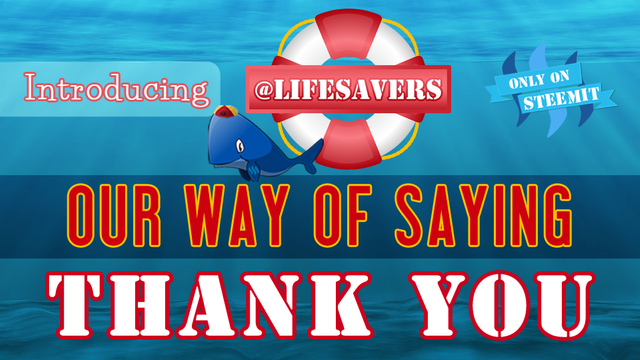 HI EVERYONE
We're here to today to wish everyone a: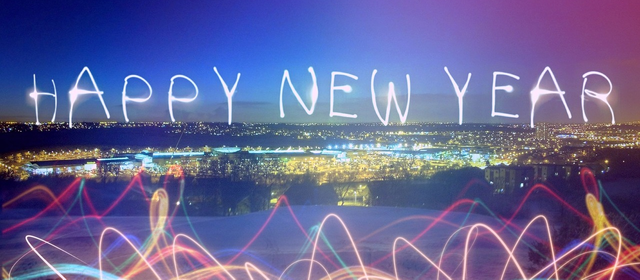 For those who missed our intro post and our update from the other week, here are the links:
Intro post:
Introducing @LIFESAVERS • A Way to Give Credit Where Credit Is Due! ♥️ Our Way of Saying THANKS!
& from a few days ago:
@LIFESAVERS • A Way to Give Credit Where Credit Is Due! ♥️ Our Way of Saying THANKS!
Now you may notice that this account is called @lifesaver!
The idea behind this account is to try and get as many people thinking about ways to help support the great community way of life we Steemians have.
Without worrying about who all is a member of what all community, but to equally and with the best of intentions support all the great people who are outright contributing to all the wonderful communities that make Steem so unique and so great.
We are sure that there are many great ideas flying around on how we can all pitch in and help grow all our communities!
So, through the course of 2019 we shall try and go the extra mile via @lifesaver to see what all we can do to support and say "Thank You" to all these great people who are giving of/from themselves to make Steem become the dream for all of us Steemians!
For those not yet familiar with @lifesavers and what we are doing, here is the current list of communities that we have managed to cover:
AIR CLINIC
HomesteadersOnline
India United
Isle of Write
Military Vets of Steem
Minnow Helper
Mobile Minnows
PAL
Pockets
Promo-Steem
Reveur Citadely de Rick Vzla
SFG
Steemchurch
Steemit Ramble
Steem STEM
Team Australia
Team New Zealand
The Alliance
The Writers Block


For those who don't want to click on the links above, here it is in short:
First and foremost we wish to say "THANK YOU"
Thank you for sharing your professional expertise with us. We consider you to be role models in the communities of Steemit, and we are more than grateful for the time you invest for all of us.
We especially appreciate your efforts to connect Steemians to others in your communities and networks.

THE GOAL:
The goal of this initiative is to ensure that @lifesavers upvotes posts from all these fantastic people. While many of us have the luxury of writing posts when we want to, these people have given up their time for all of us and as such deserve to be appreciated when they share part of their lives with us via their posts.
Let's not forget that Steemit prides itself on rewarding people for their work, well this is exactly the purpose of @lifesavers!
& via our support/logistics account @lifesaver we would love to see how all all of us can expand and get involved with the initiative "Supporting those who support ALL of us".
Note: If your community isn't yet listed on the list above, just leave a comment below and we'll get back to you.
Let's make 2019 THE BEST YEAR FOR ALL STEEMIANS!
Giving Credit Where Credit Is Due


Invite to all Steem communities to invite us @grow-pro (THE MAN with THE PLAN) and @jackmiller (Witness) to come on over and see your moderators and contributors in action.

So join the club and lets give credit where credit is due!

Contact @jackmiller on Discord: jackmiller
Contact @grow-pro on Discord: grow-pro

Please Note:
As the list of Mods is being updated in the coming weeks, the service may be down for brief periods of time, but since we have compiled a master list, many of the names have been input already. Thank you for your patience as we continue development!

& once again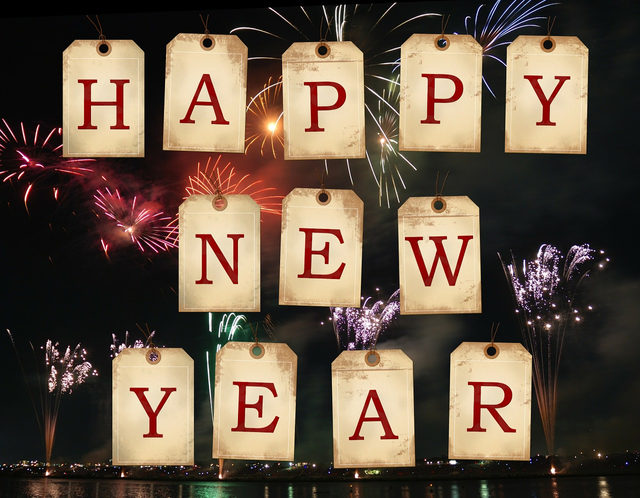 & this post has been promoted so as to get it onto the trending page, Jack Miller has loaned 500 Steem to help promote this little project and hopefully it will get noticed and appreciated a little more once it's seen "up there"!