Greet all Steemians.
I want to tell you a little about the community And Team @promo-steemrural.
@promo-steemrural is a community And also a new team grows.
And this team is formed from the idea of ​​a very remarkable man who is now the leader of Team @promo-steemrural@ Suheri.

I Know Steemit in December 2017 from a friend that is @chalil05 via phone line.
After joining Steemit I started looking for friends And met with @suheri.
From that moment I began to be familiar And he taught many things about Steemit.
Almost everyday I And @suheri sit together steeped in Steemit And Day to day new comrades begin to appear as And increases.
In a short time we formed Team @promo-steemrural to help new Steemians And recruit Villagers.Until now we are always active in doing @ promo-steem.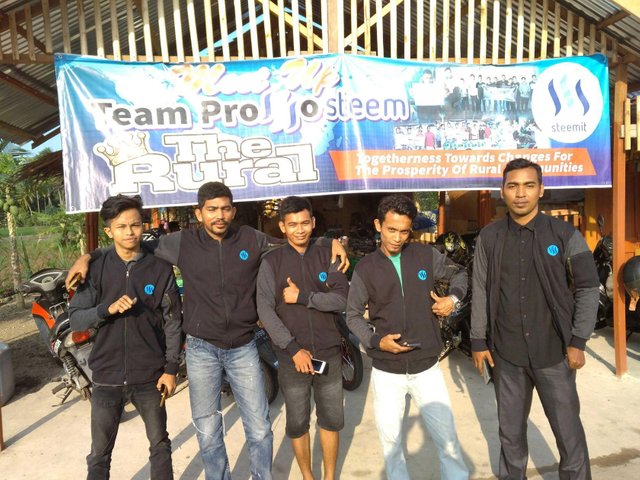 We support all new Steemians And we invite them to join to expand activity # promo-steem.
Many of the posts I have made to invite Dan to help the Steemians
Here are some posts you can see
https://steemit.com/promo-steem/@khusairi/the-invitation-promo-steemrural-undangan-promo-steemrural
https://steemit.com/promo-steem/@khusairi/the-invitation-promo-steemrural-and-discord-channel-bd5f43eff9ed1
There are many more posts that you can see on my account @khusairi.
We also have a discord channel to support new Steemians. And we give you a free upvote after they sign up.!
This is a trail of @minnowsupport that we Follow And we do.!
This link discord @ promo-steemrural you can join us whenever you want.!
Thanks to @minnowsupport
And thanks to my witness who I have long received is @aggroed.
Project weekly @ minnowsupport
https://steemit.com/contest/@minnowsupport/4jkxqd-minnow-support-project-weekly-resteem-contest-up-to-70-steem-prize-pool-use-mspsteem-com-to-double-your -prize
Thanks For Visiting My Post
@khusairi