The US troops illegally present in Syria has started their withdrawal following the orders of their president Trump today Friday 11 January 2019 as stated by the spokesperson of the illegal coalition the US has created.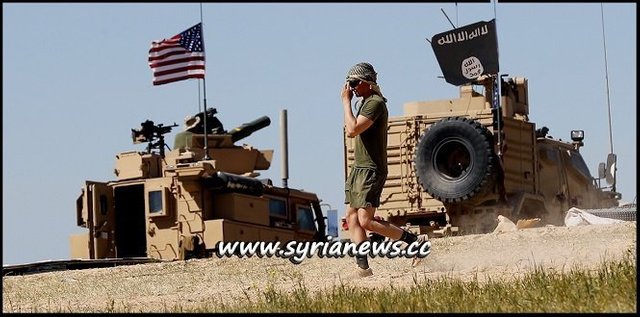 US withdraws troops protecting ISIS from Syria - 'Photoshopped'
Trump gave his orders last month and instantly the Swamp reacted negatively against him.
More in this report: US Troops Invaders Start Withdrawal from Syria.
---
Follow @ArabiSouri
on Twitter: Arabi Souri
SyriaNews: www.syrianews.cc
Patreon: Arabi Souri
Donations are highly appreciated, just click on the Donate button via PayPal or Credit Card: Donate
#Syria #Iran #Russia #InformationWar #Wahhabism #Zionism #alQaeda #FSA #Nusra #ISIS #Terrorism #Saudi #Qatar #Israel #Net #Neutrality #Mainstream #MSM #Control #WarOfTerror