One thing I miss about living near the ocean year round are evenings like this one I captured some years ago. There's nothing quite like the huge range of different types weather you can experience at the point where the sea meets the land - sometimes in the same day!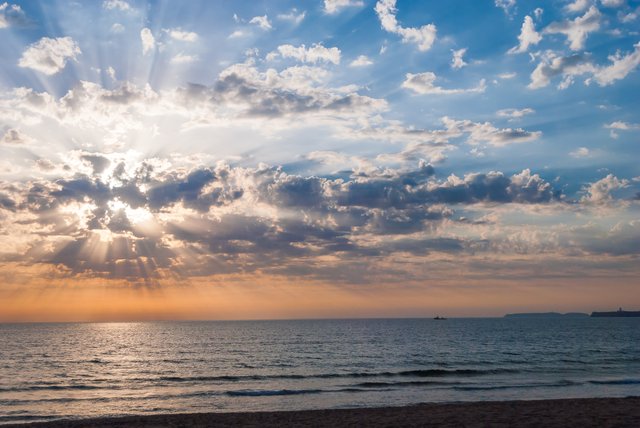 Here the broken cloud and a low-level haze out to sea have combined with the setting sun to form a spectacular light show including those brilliant crepuscular rays.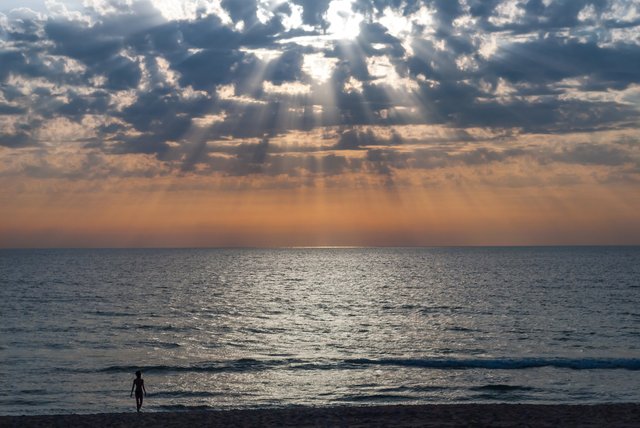 Unfortunately I was still very much a beginner photographer when I took these, and it shows in the images. My shots were terribly under-exposed and as a result noisy and unsharp. Still - it was a not-to-be-missed moment and one that hasn't been repeated so far, much to my regret.
---
Equipment Used
---
Recent posts on my blog
On the 11th hour of the 11th day
Remember, remember the 5th of November
A cloudy day at the beach is not a wasted day pt 2
Fields of gold