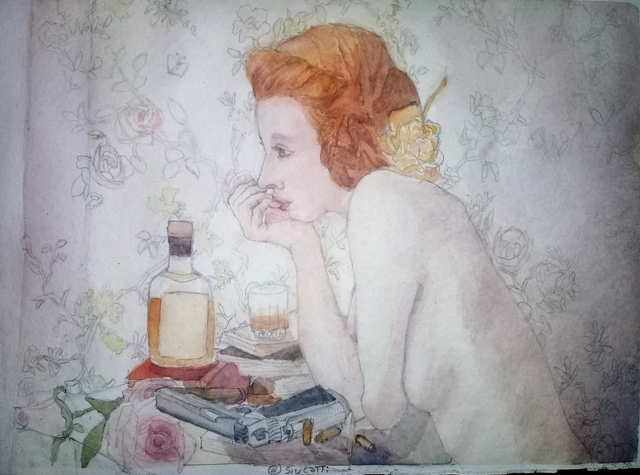 Acuarela, 16/07/2018
Watercolor, July 16, 2018.
Dejarte no fue fácil
Mis ojos buscan el ayer.
Te llevaste la noche
Lunas eternas buscándote
Y desperté a la madrugada
como siempre, otra vez.
Con el resabio de ecos
tu mirada, el silencio.
El cielo esconde un misterio
Aunque a veces no lo quiera ver
Ya entendí que nadie sabe cómo
Aunque a veces me niegue a creer
de algunos lugares ya no se puede volver.
Leaving you wasn't easy
My eyes seek yesterday.
You took the night
Eternal moons looking for you
And I woke up at dawn
as always, again.
With the rebound of echoes
your look, silence.
The sky hides a mystery
Although sometimes I don't want to see
I already understood that nobody knows how
Although sometimes I refuse to believe
from some places you can't come back.
Proceso - Process