Street Vendor in Mexico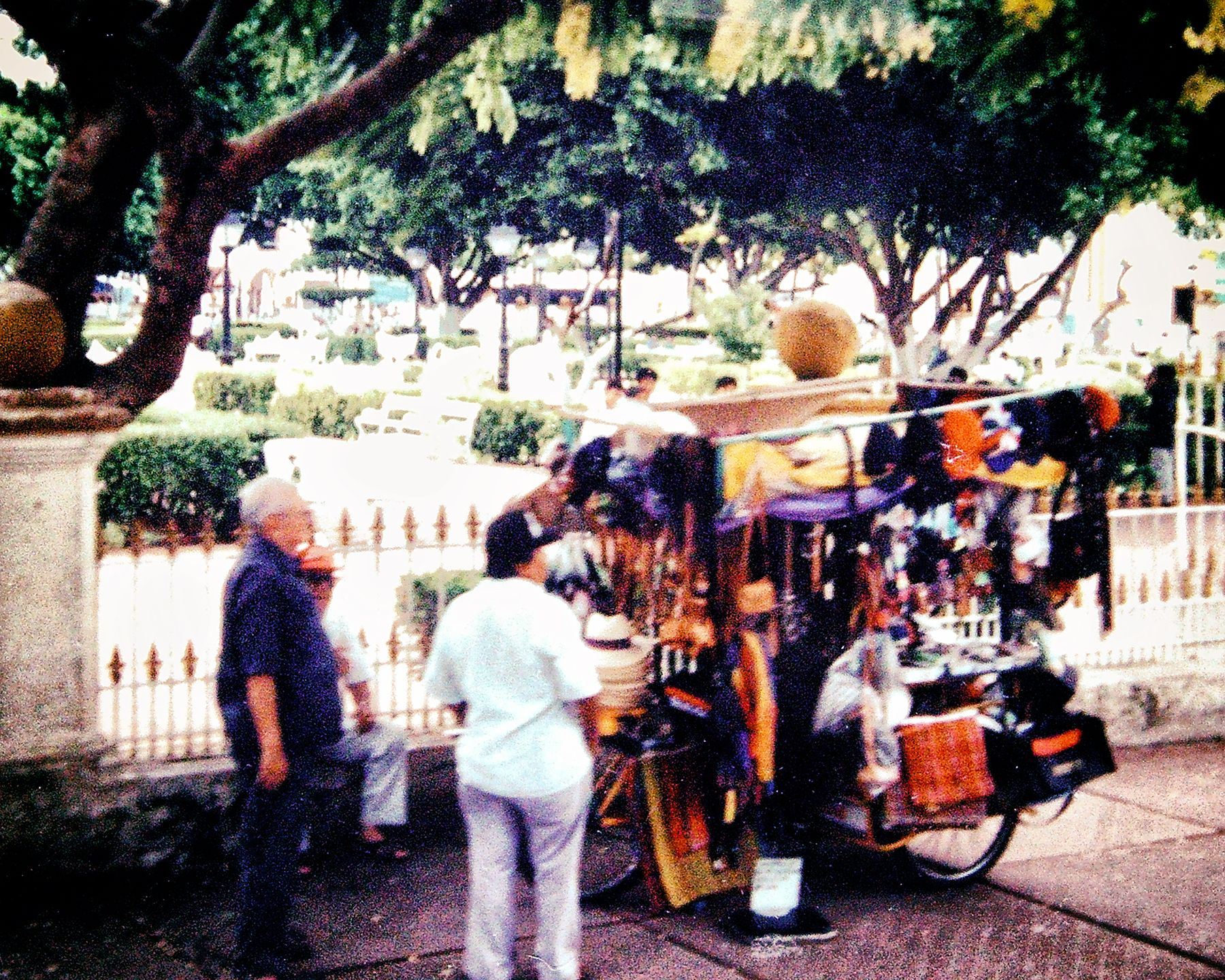 Click the above photo to enlarge
This is a photo that I took through a window on a tour bus to Chichen Itza, Mexico. I took this on slide film and scanned it years later. I did a bunch of enhancements in Photoshop. I apologize for not having any of the camera data. Although I do know that I was using a Canon AE-1.
This is my entry in #streetphotography by @juliank and @photocontests daily photography contest.
Check out my How to click to enlarge your photo tutorial
All photos and text in my posts are my original work.
@originalworks
Please visit my galleries on the following sites:
Society6
Fine Art America
Follow me on Facebook
Enjoy!
Roger

Animated Banner Created By @zord189


Banner by @shai-hulud