Arizona, USA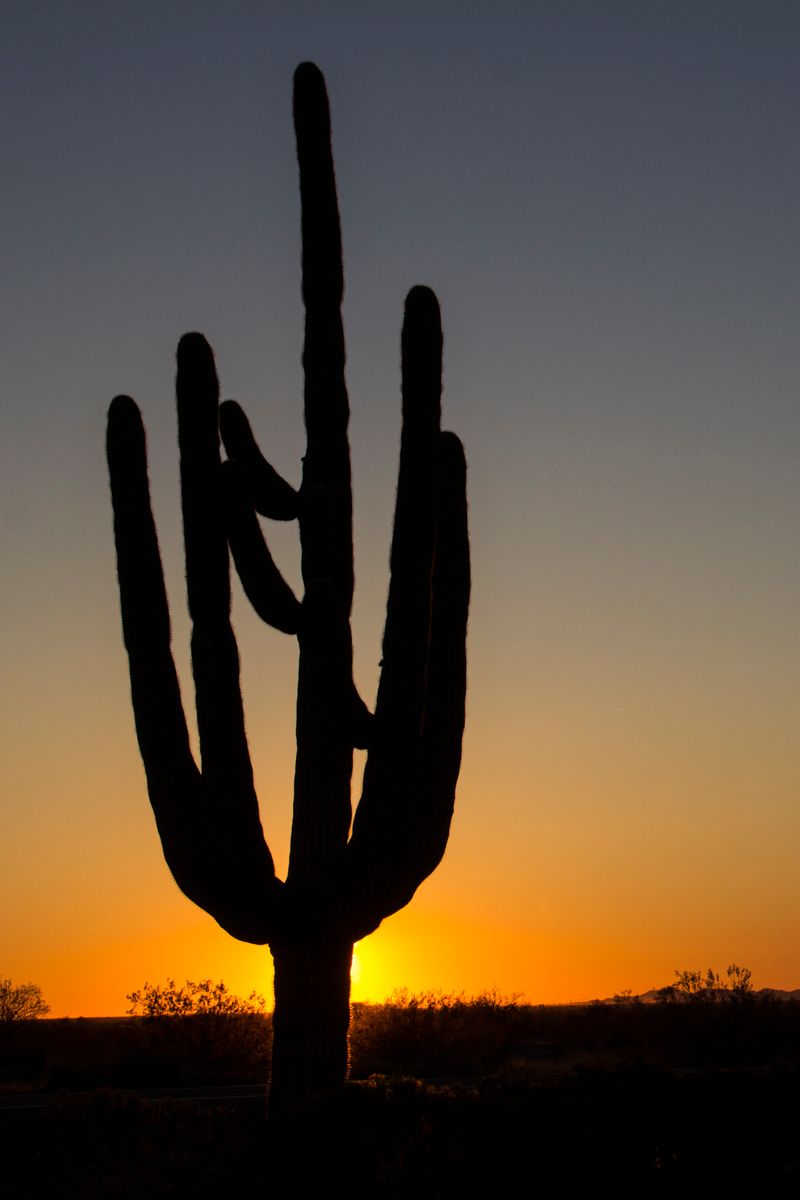 Click the above photo to enlarge
We're heading east now after spending the fall and winter in Arizona and on the border in California. I would like to recap some of the highlights of our trip.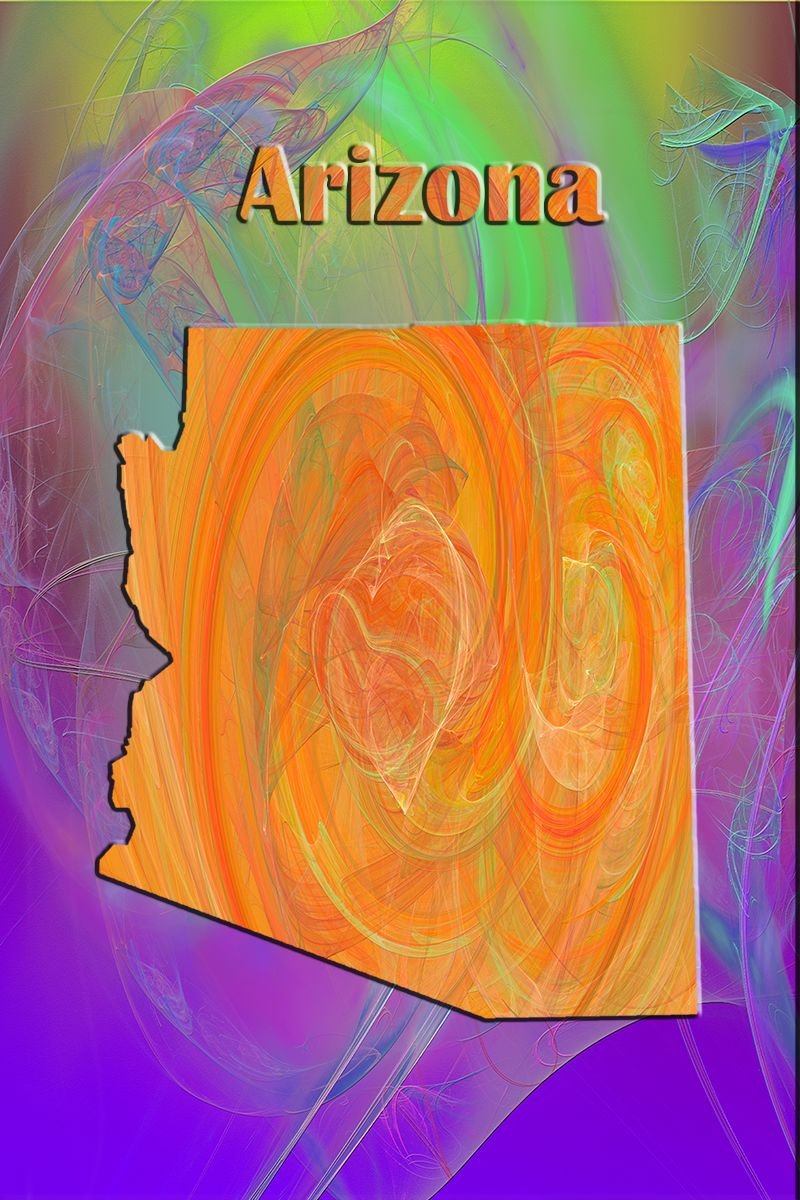 We crossed over into Arizona on I-40 from New Mexico and left on I-10, a more southern route.
Holbrook
Our first stop was in Holbrook, AZ. We spent a couple of nights here. The first day we took a drive over to the Petrified Forest National Park to see the Painted Desert. Supposedly the best viewing times are at sunrise and sunset. The park is closed during those times! Boo Hiss! So the best we could do was get there as soon as the park opened. Then it was off to the corner in Winslow Arizona that was made famous in the Eagles' hit song "Take It Easy".
Petrified Forest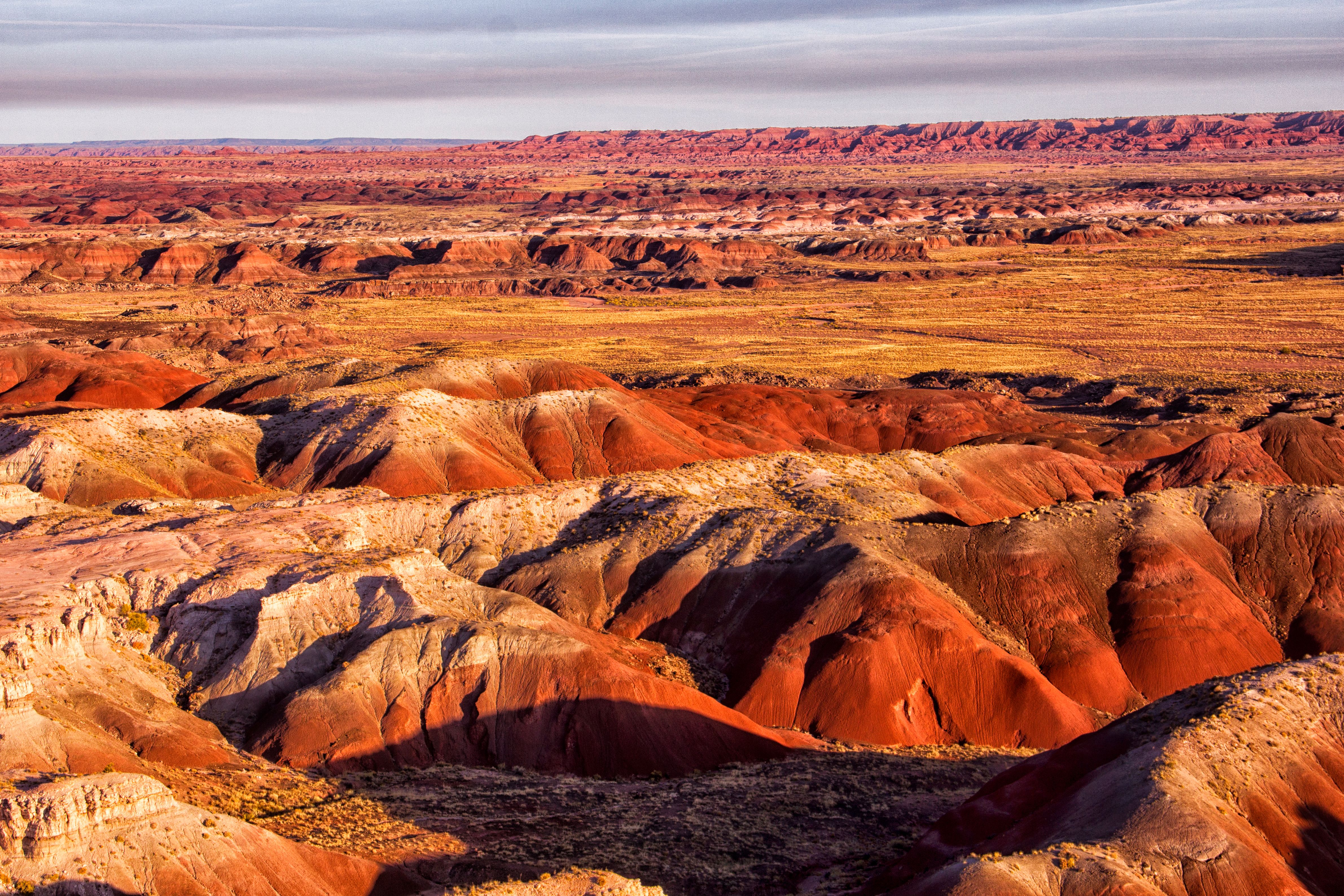 The Painted Desert
Winslow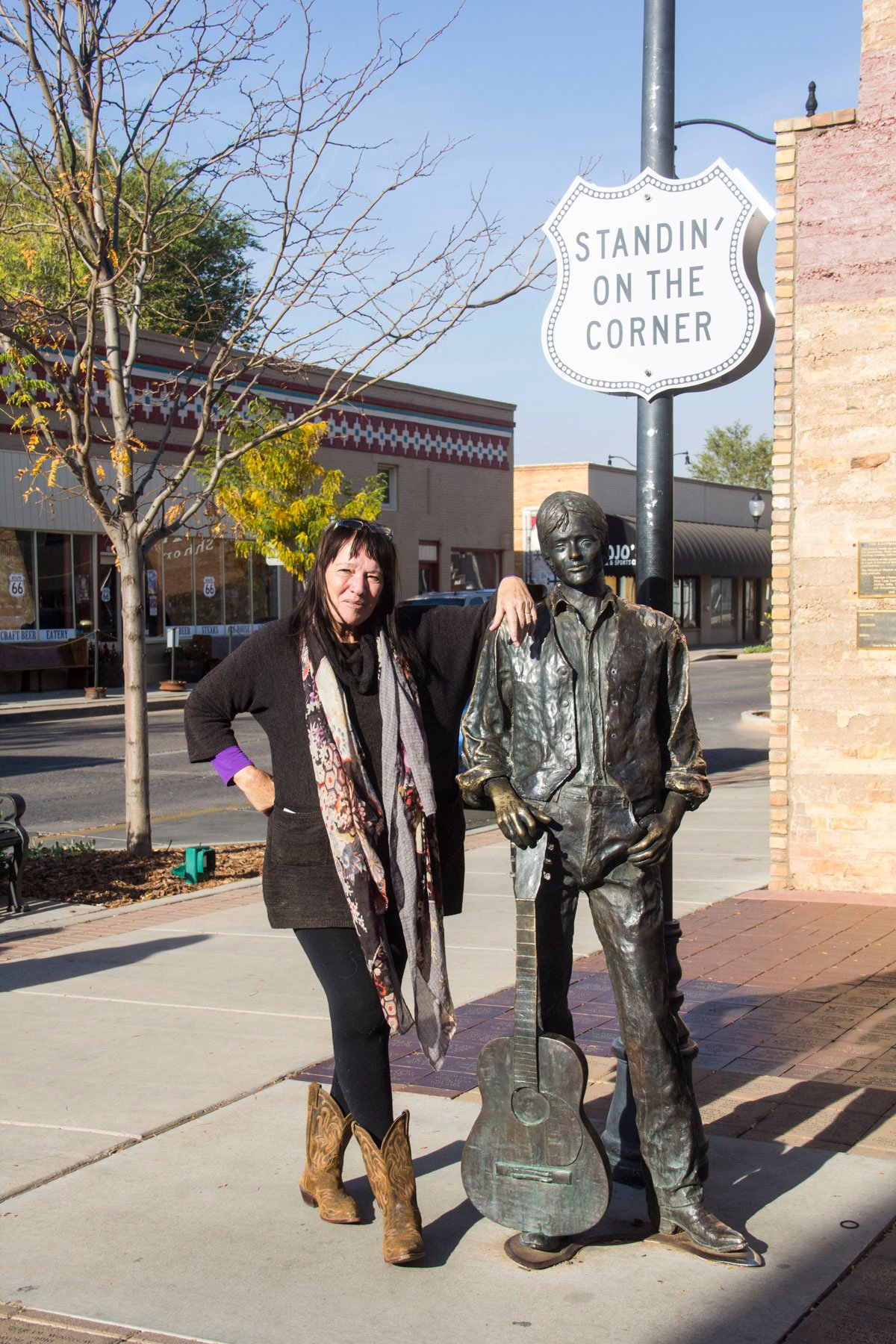 Sheila standing in the corner with Glenn Frey
Then we were off to Williams.
Williams
We took a day trip to the Grand Canyon from Williams.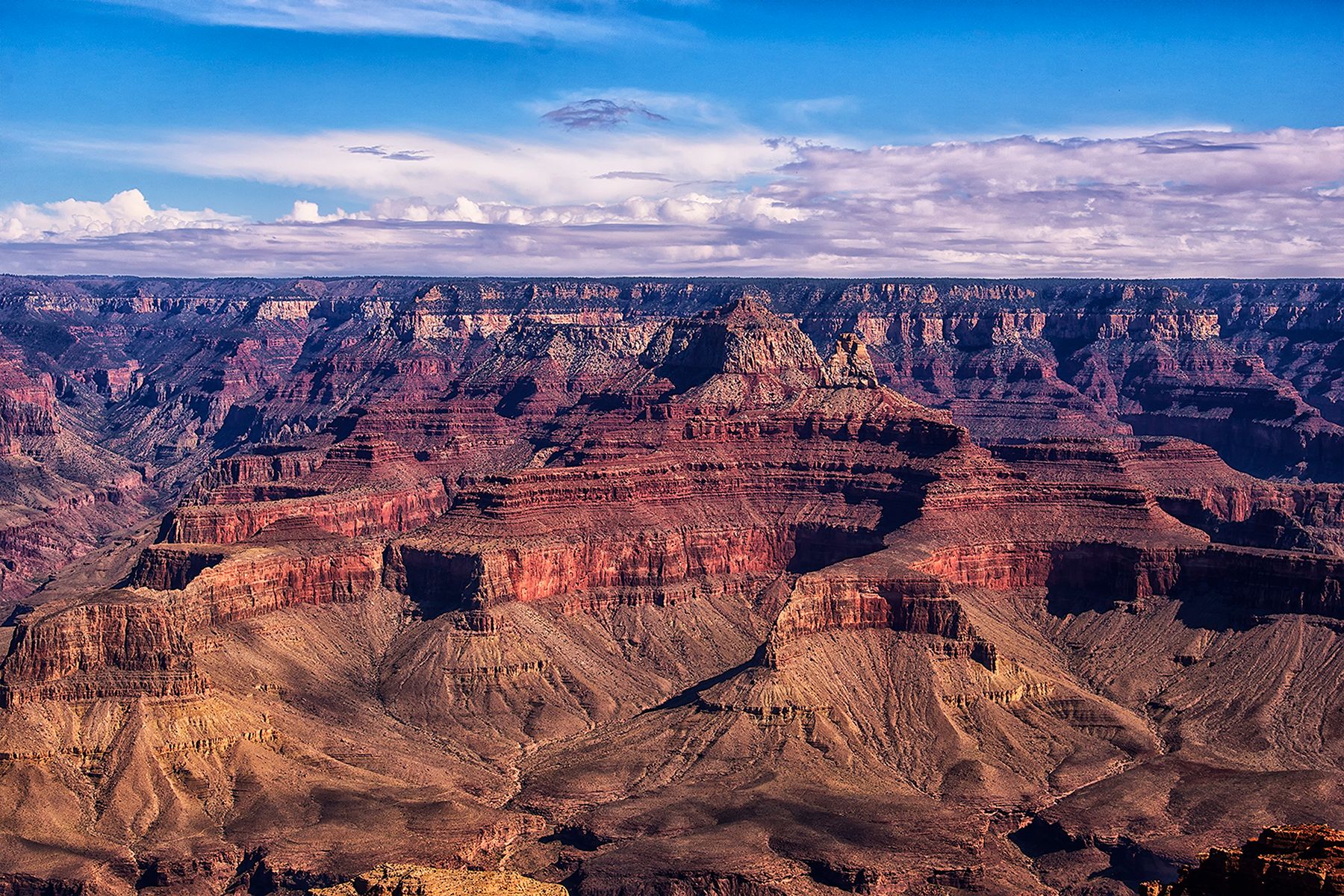 A view of the canyon from the south rim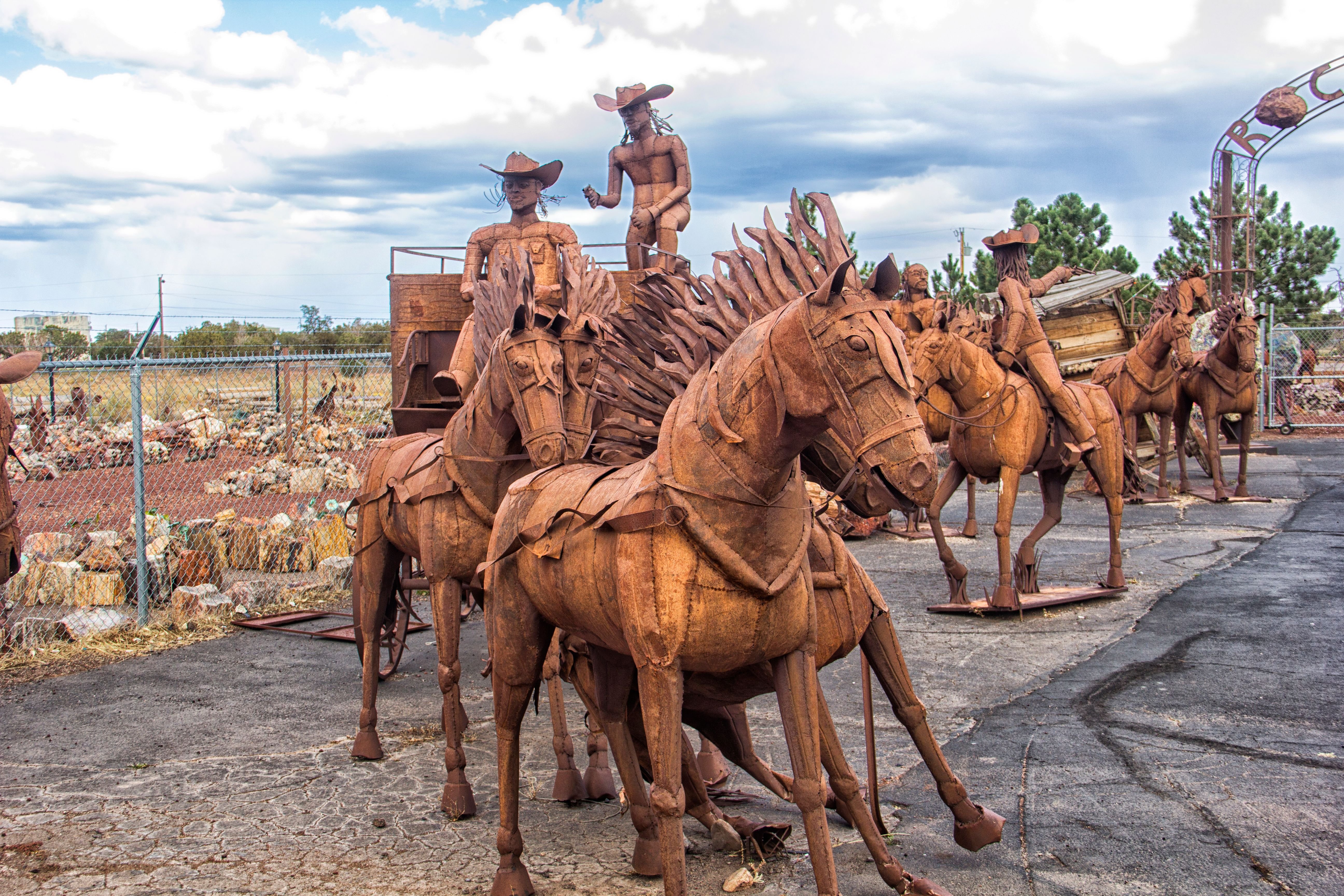 Cool metal sculptures along the way to the Grand Canyon.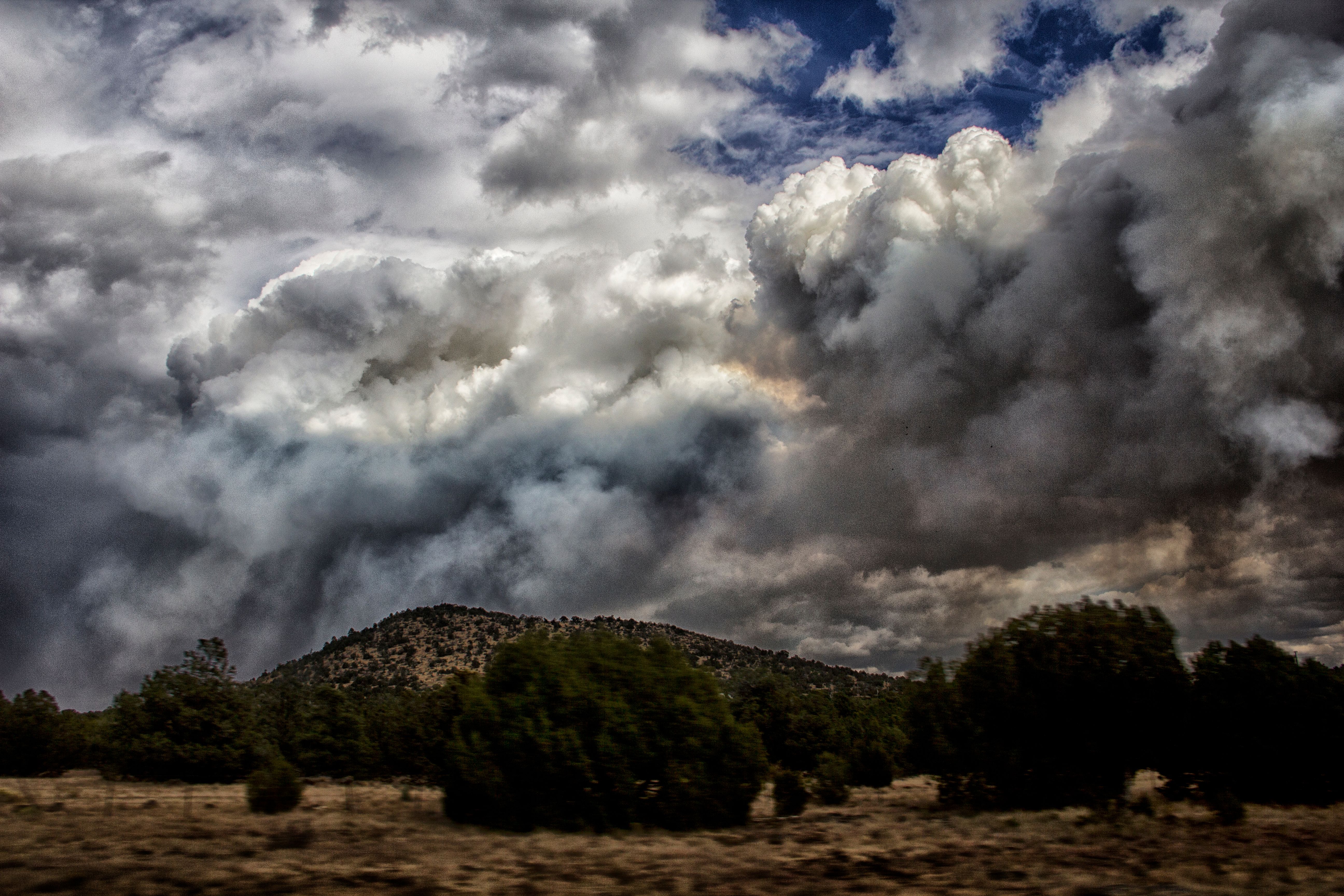 Not too far off, is a controlled burn. The smoke from the fire blends in with the clouds above. Pretty awesome!
Kingman
We spent a night in Kingman before heading down to our winter stop in Black Meadow Landing, California.
Parker Dam
Parker Dam, California was the closest post office. So this is were we officially were. We were staying at Black Meadow Landing which was 10 miles away across a twisty, steep mountain road. We were pretty much isolated from everything especially California. The only real access to outside civilization was across the river/lake in Arizona. Groceries and other supplies were an hour away in Arizona, either in Lake Havasu City or Parker.
We were just across the lake from Arizona. There were many gorgeous sunrises and sunsets.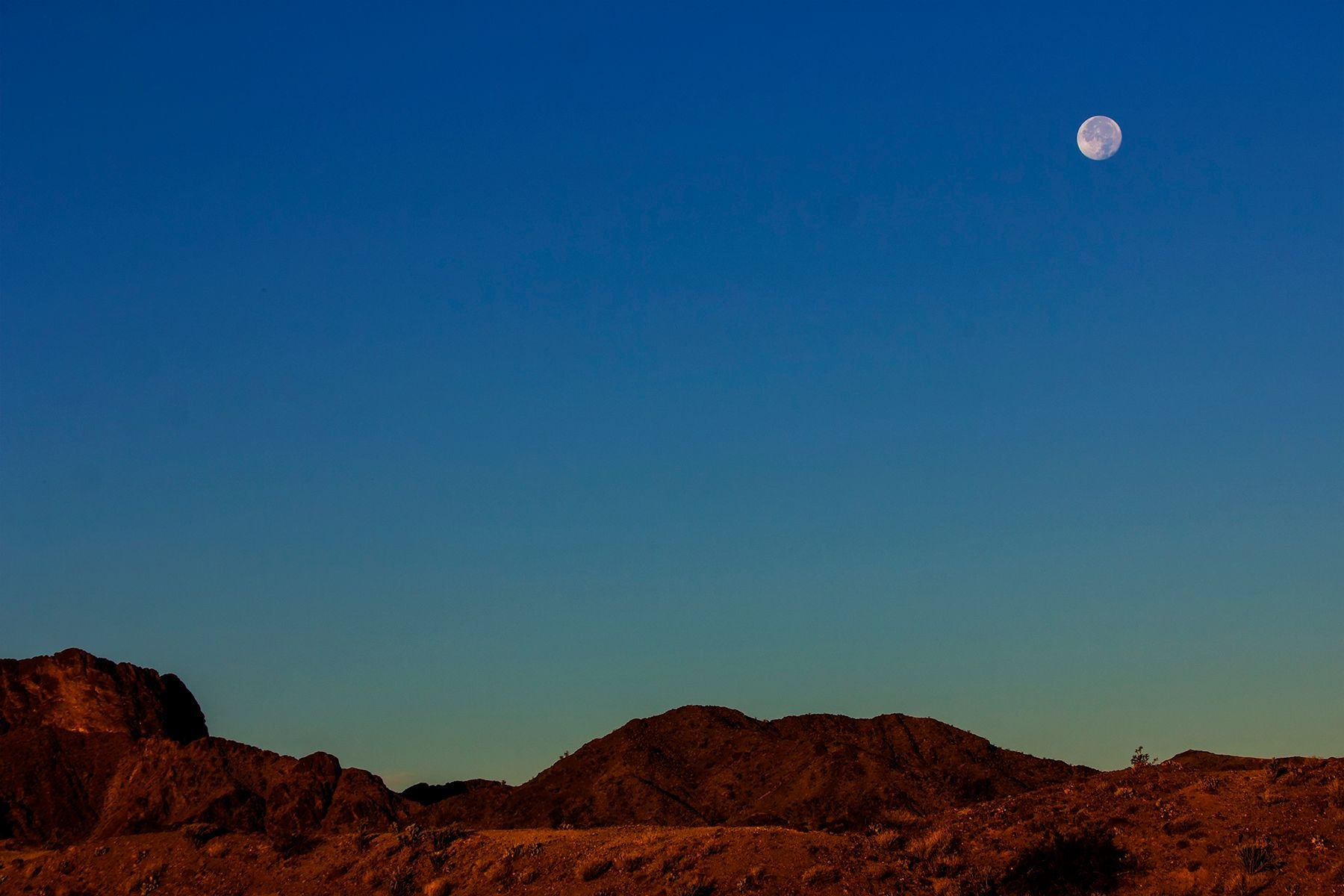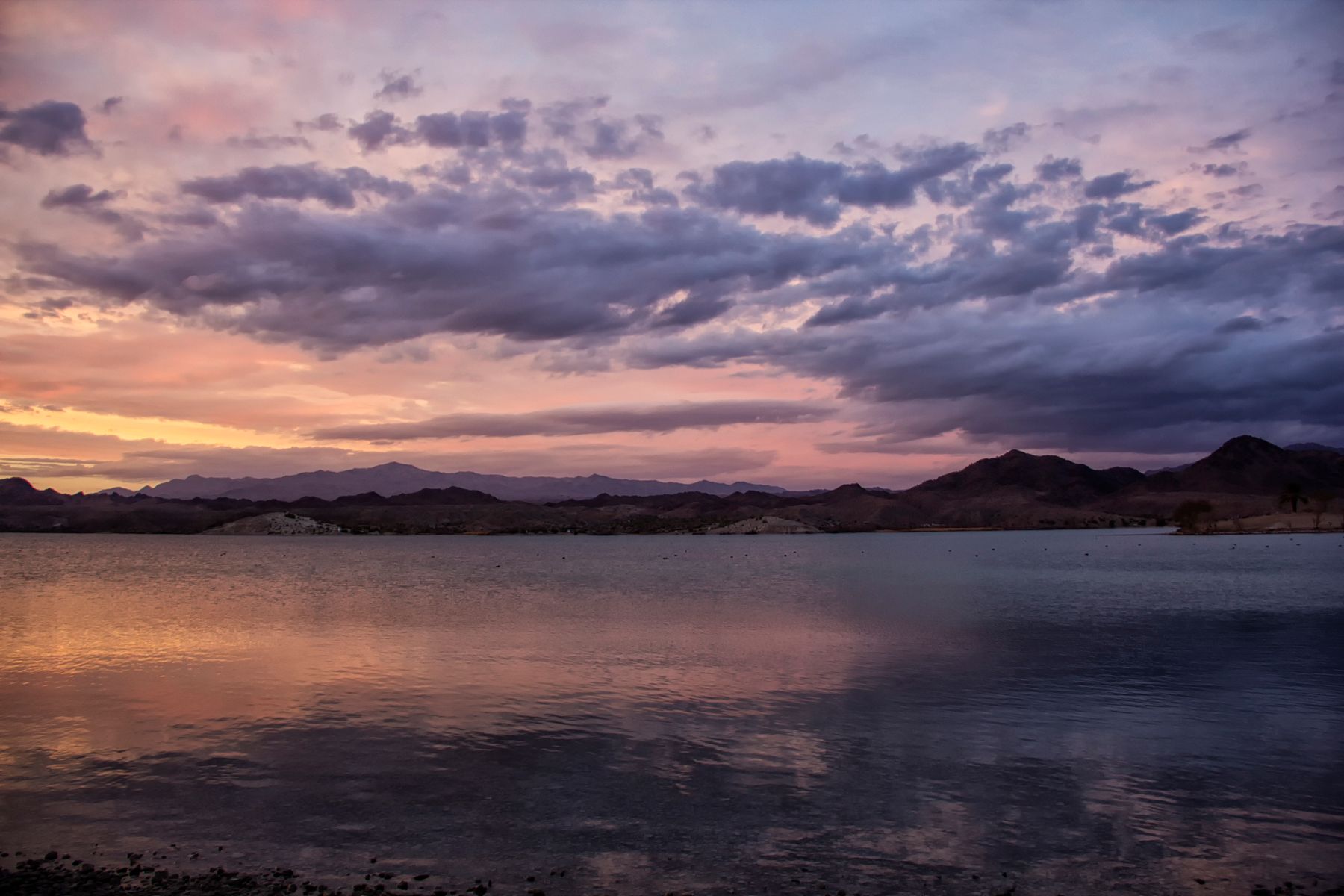 And of course wild burros!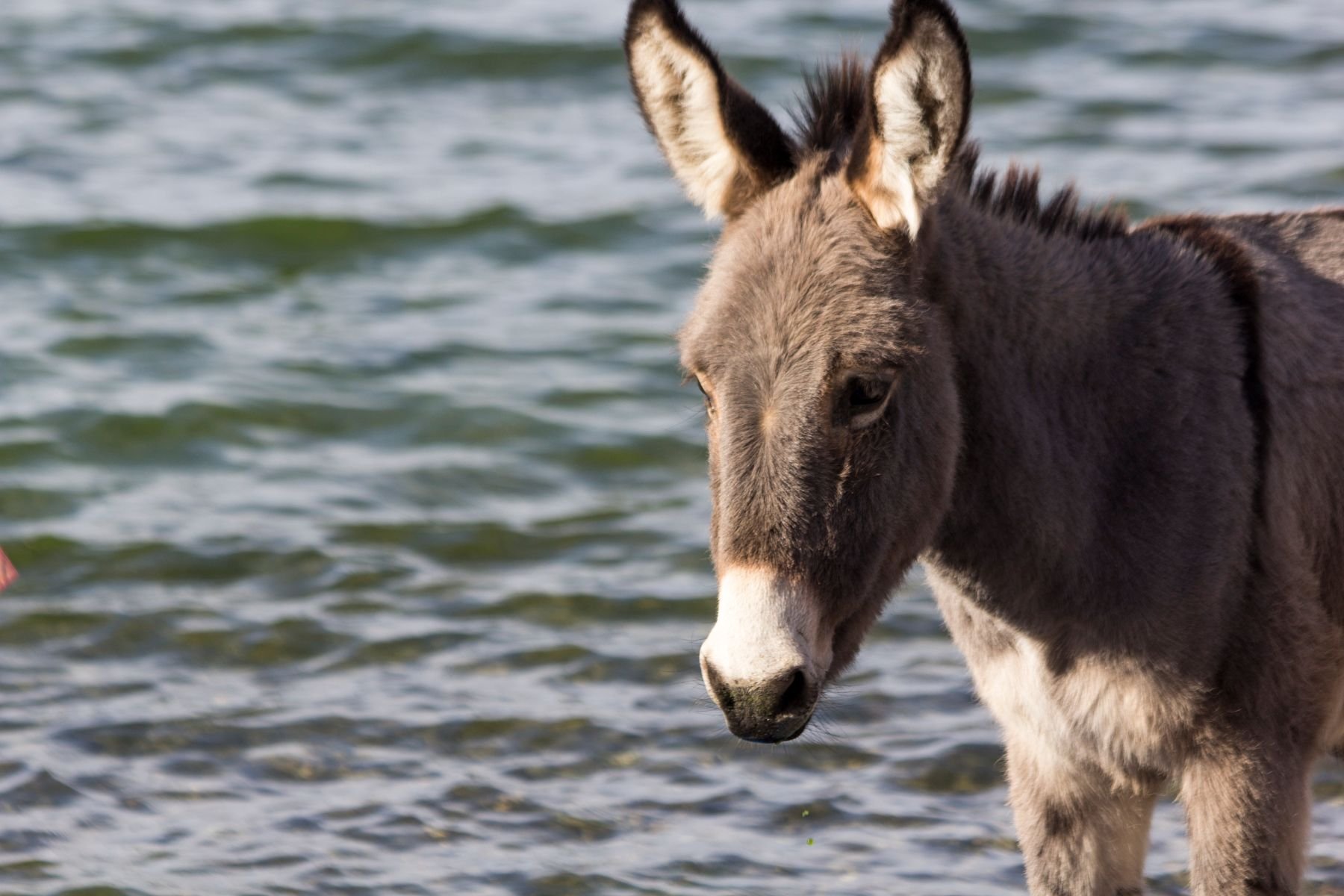 Here are a few of the highlights:
Rodeo
We went to a real western rodeo. It was very cool!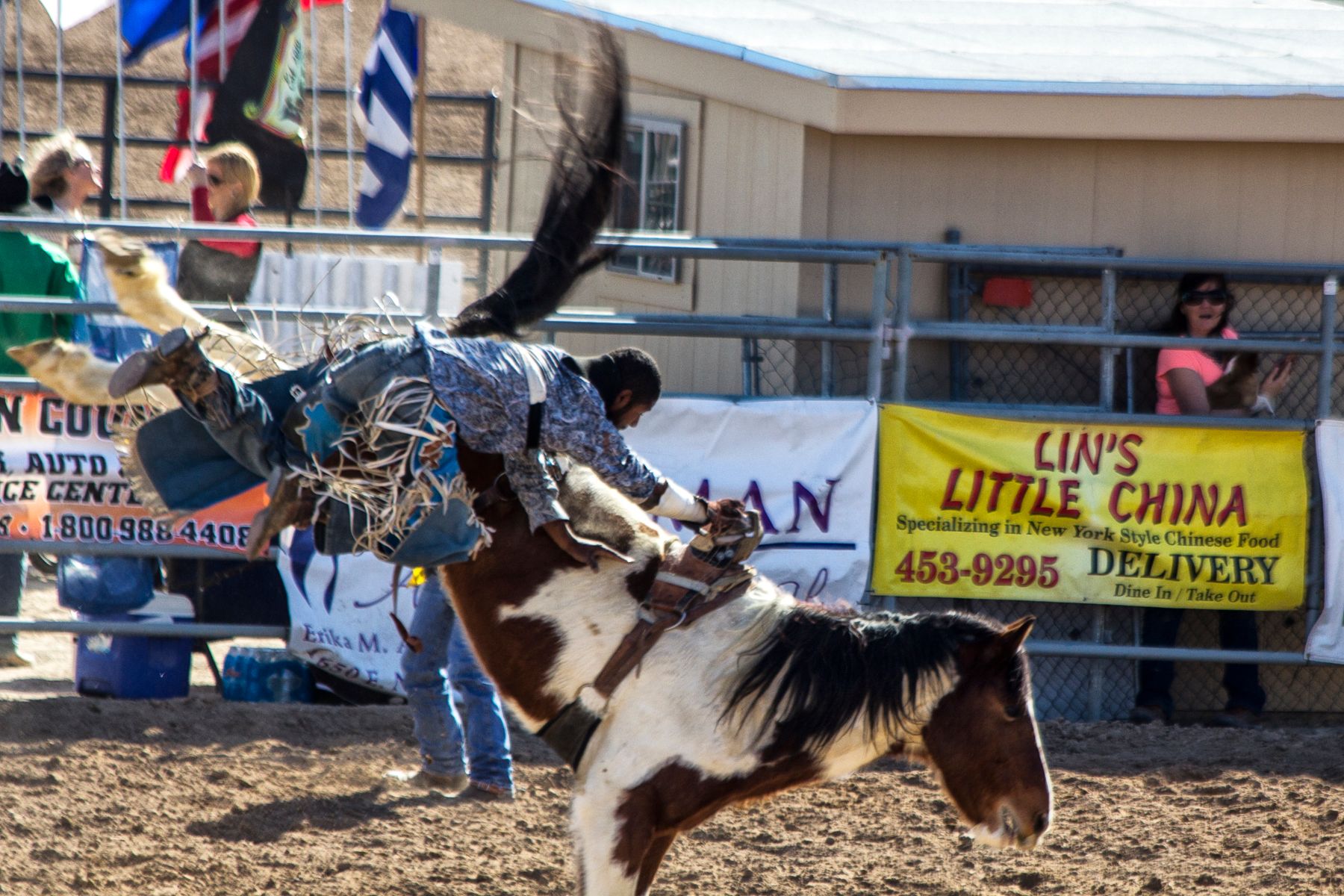 Copper Canyon
We took a boat tour to an abandoned copper mining city, which now lies under the waters of Lake Havasu.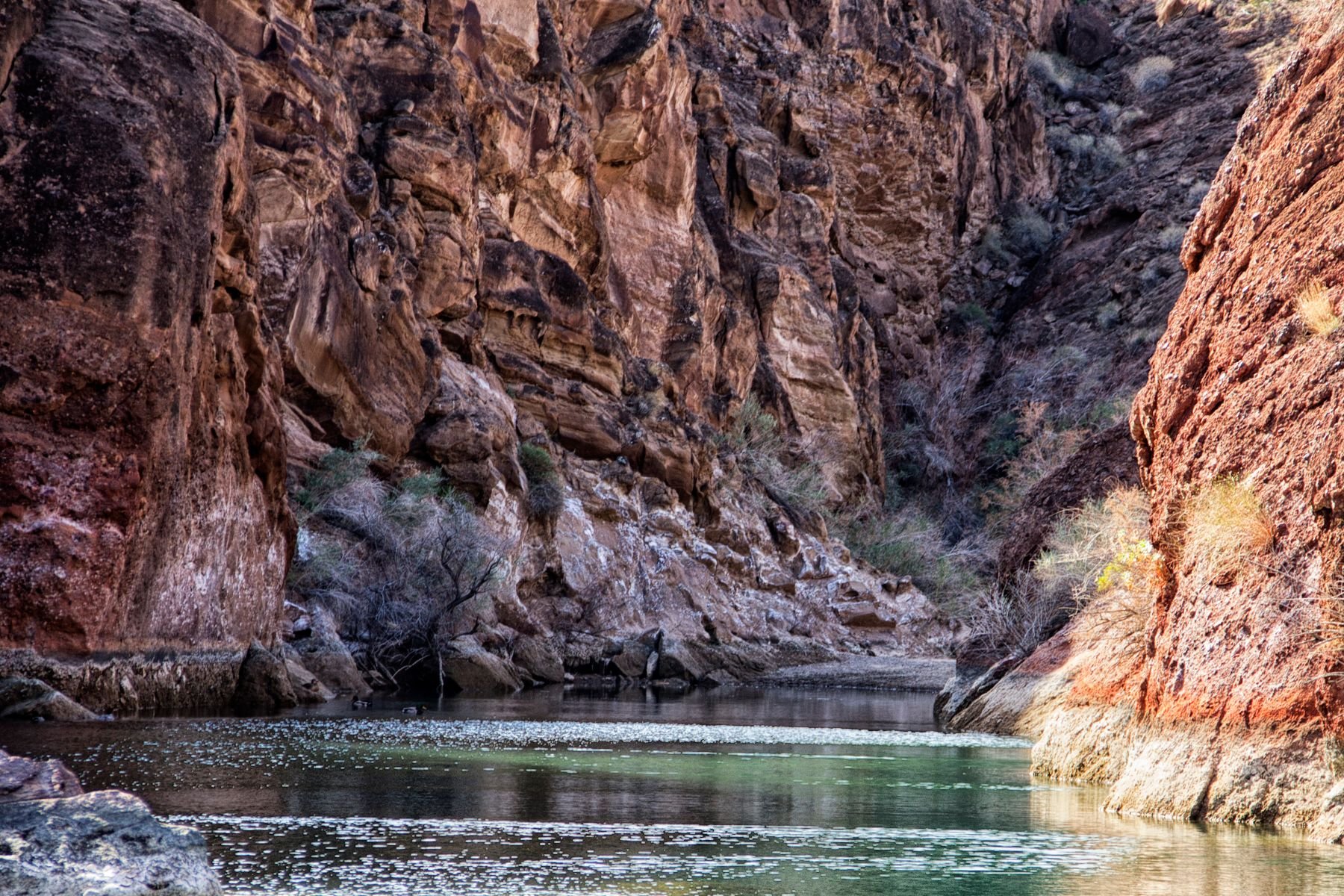 Parker Dam
Crossing over to the Arizona side of the Colorado River is a narrow road over the Parker Dam.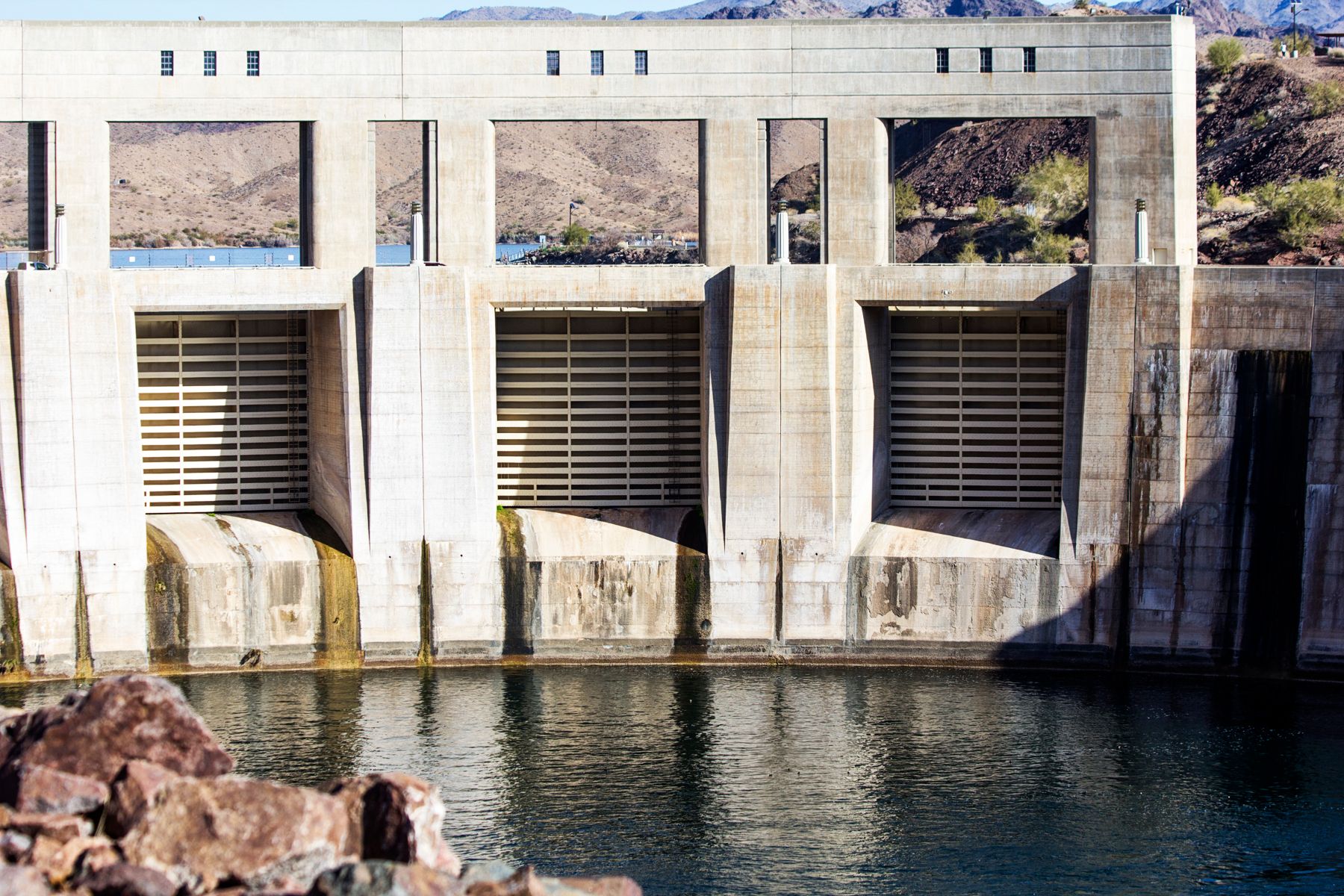 One of the many high points of the trip was witnessing the lunar eclipse and blood moon.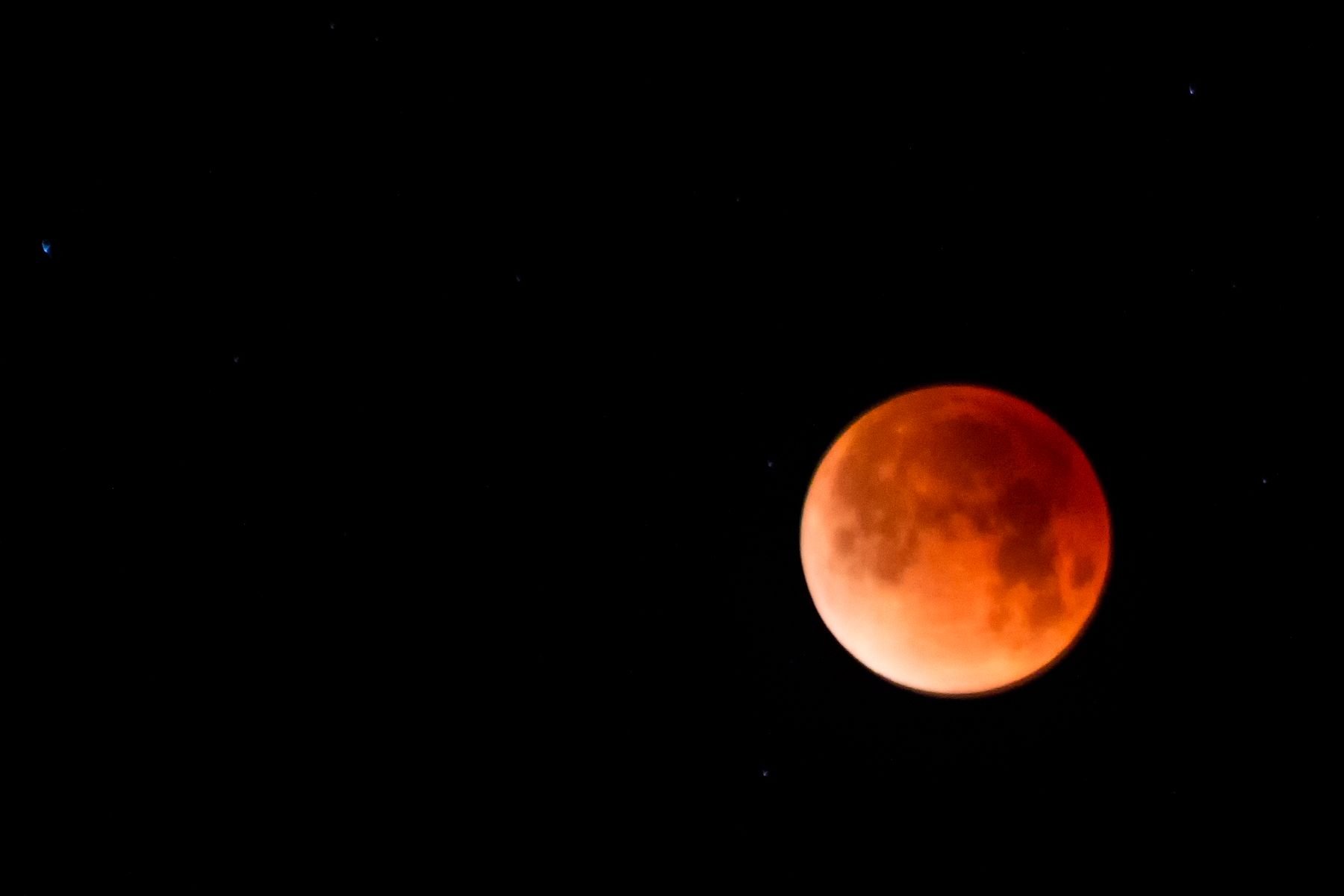 Even though things were amazing in Black Meadow Landing, we finally decided that the Santa Ana winds we more than we wanted to deal with and we decided to start heading east a month early. We opted for a month stay in Huachuca City.
Gila Bend
Gila Bend
We spent 2 nights in Gila Bend waiting for our spot to open up in Huachuca City. We stayed in the truck stop parking lot with no hookups. The sunsets here were amazing!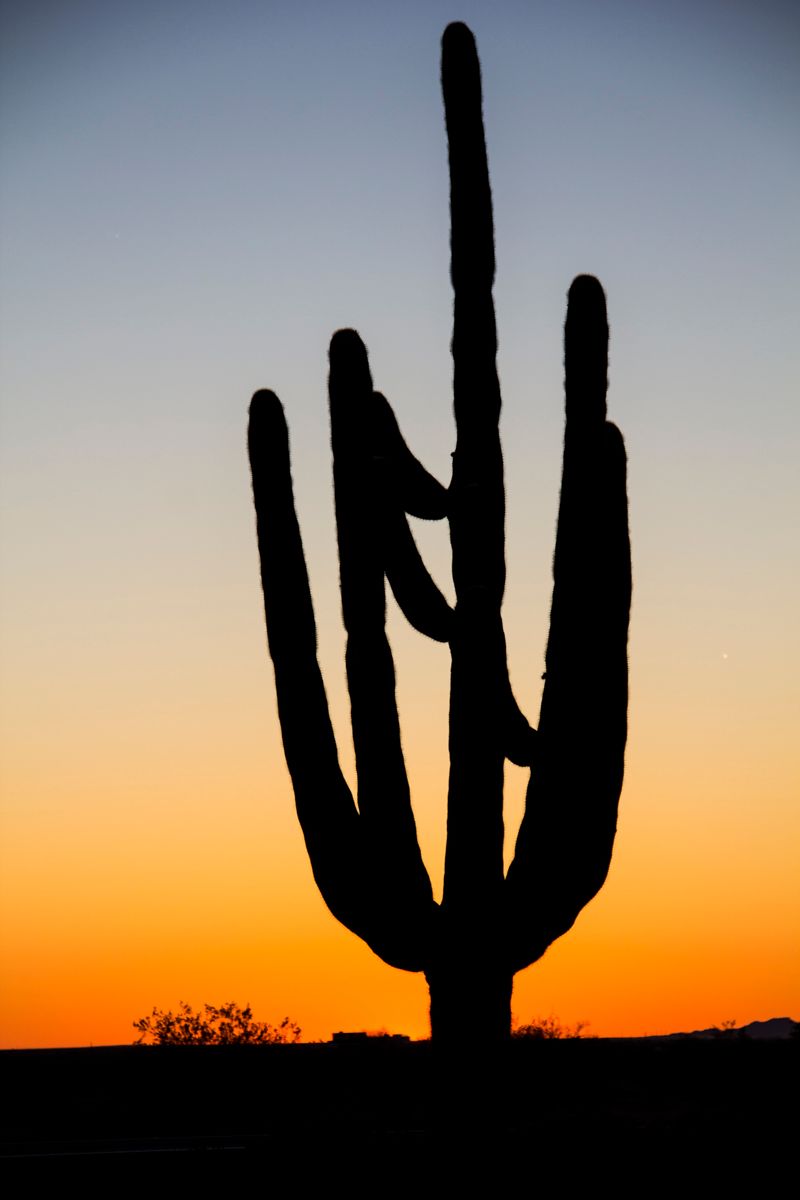 Huachuca City
We spent a month here. It was a great central location for many interesting day trips.
Fort Huachuca
A journey through history of the US Army.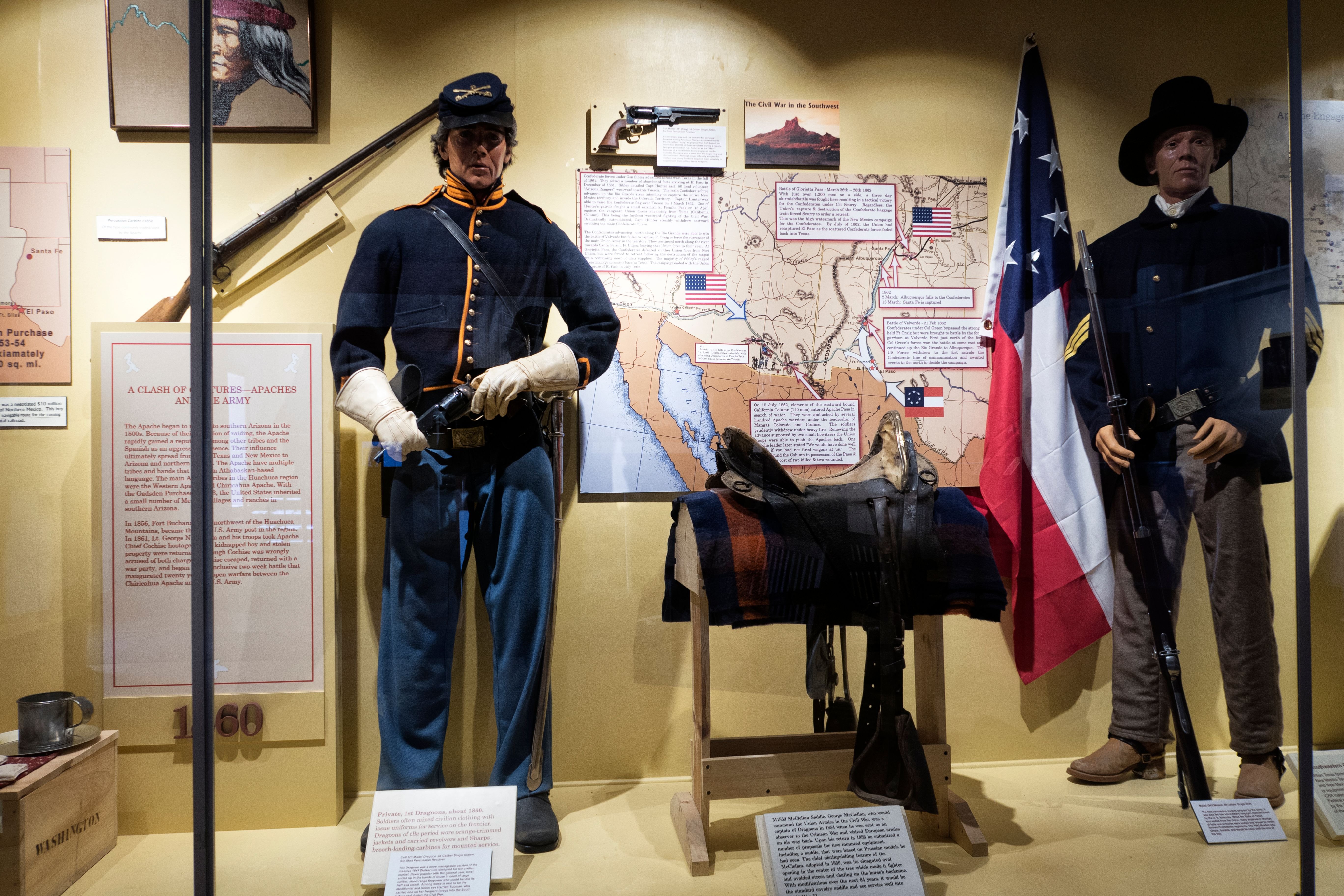 Coronado National Memorial
Coronado
Stunning views of the Huachuca Mountains and the Mexican border.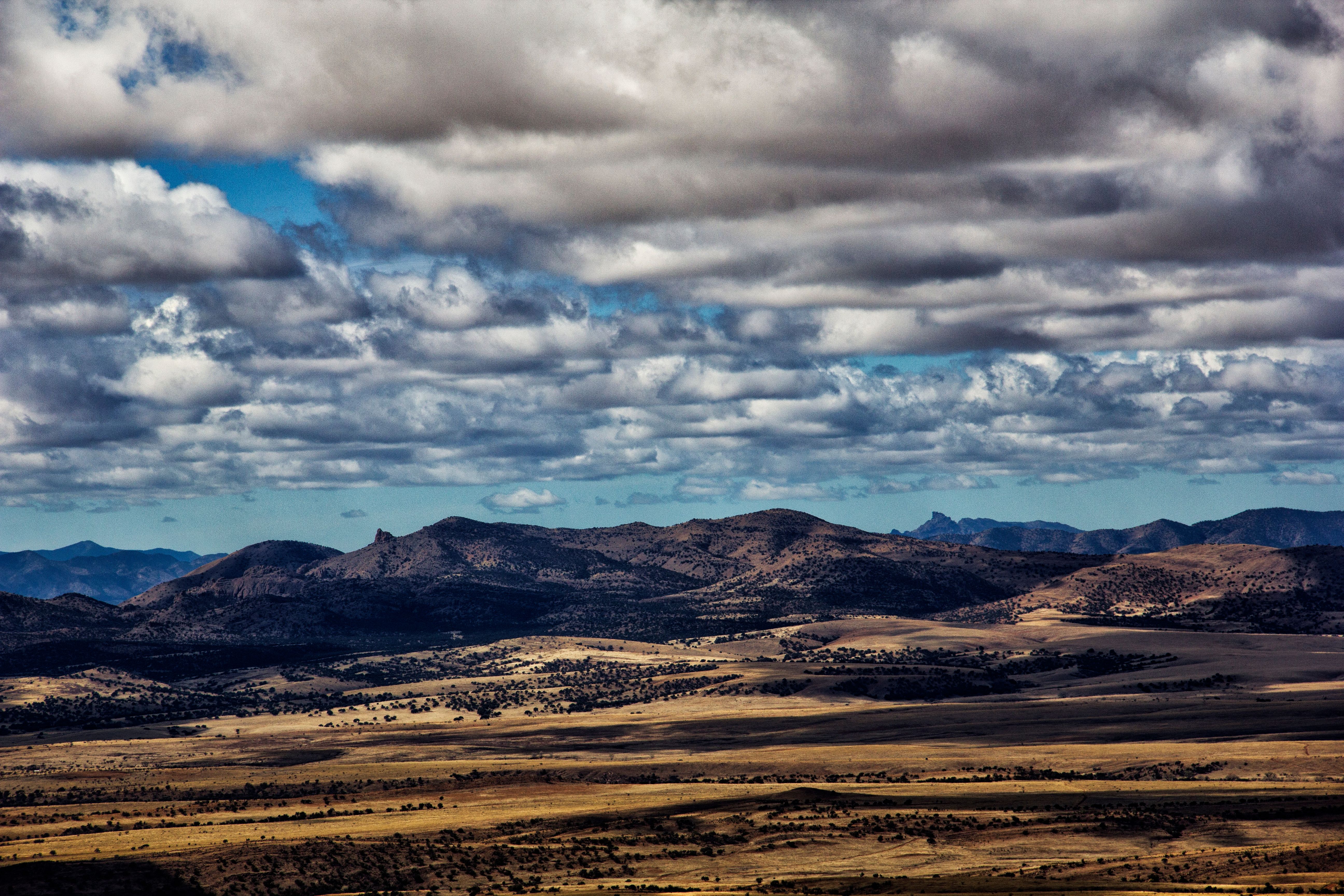 Tombstone
Tombstone
A western mining town steeped in history. A stop not to be missed.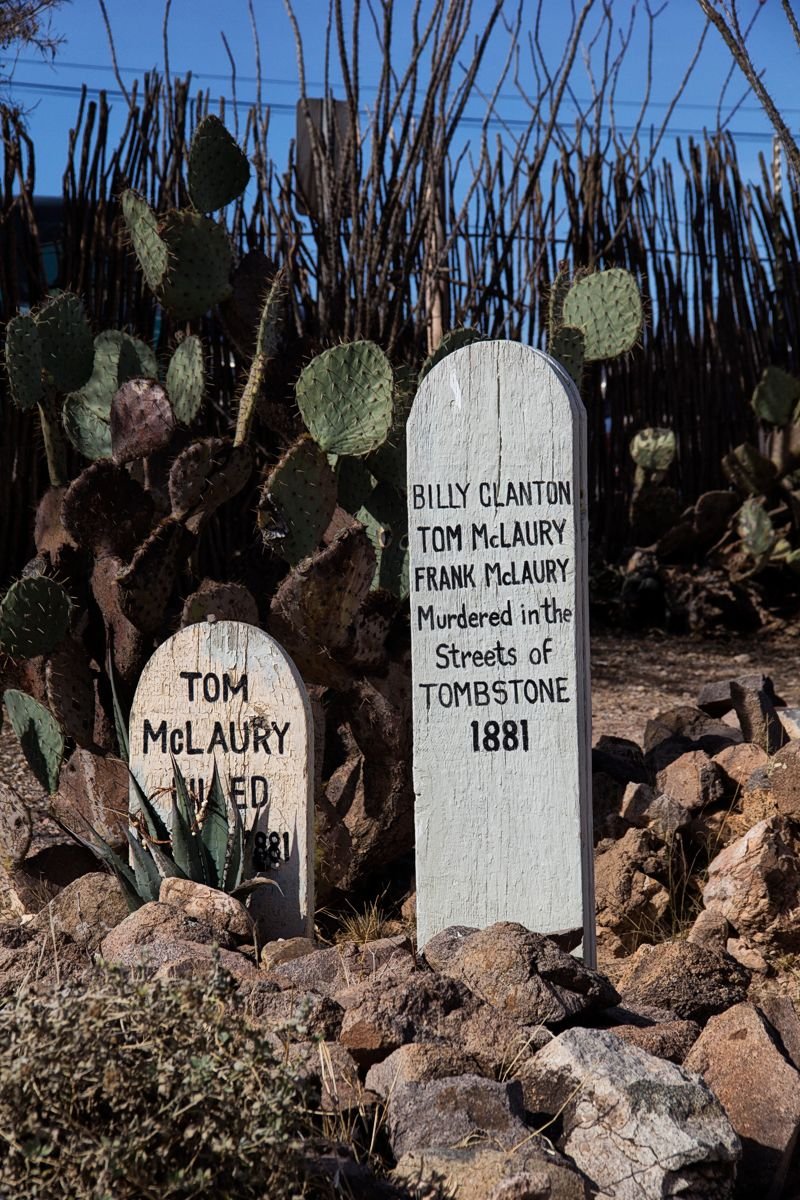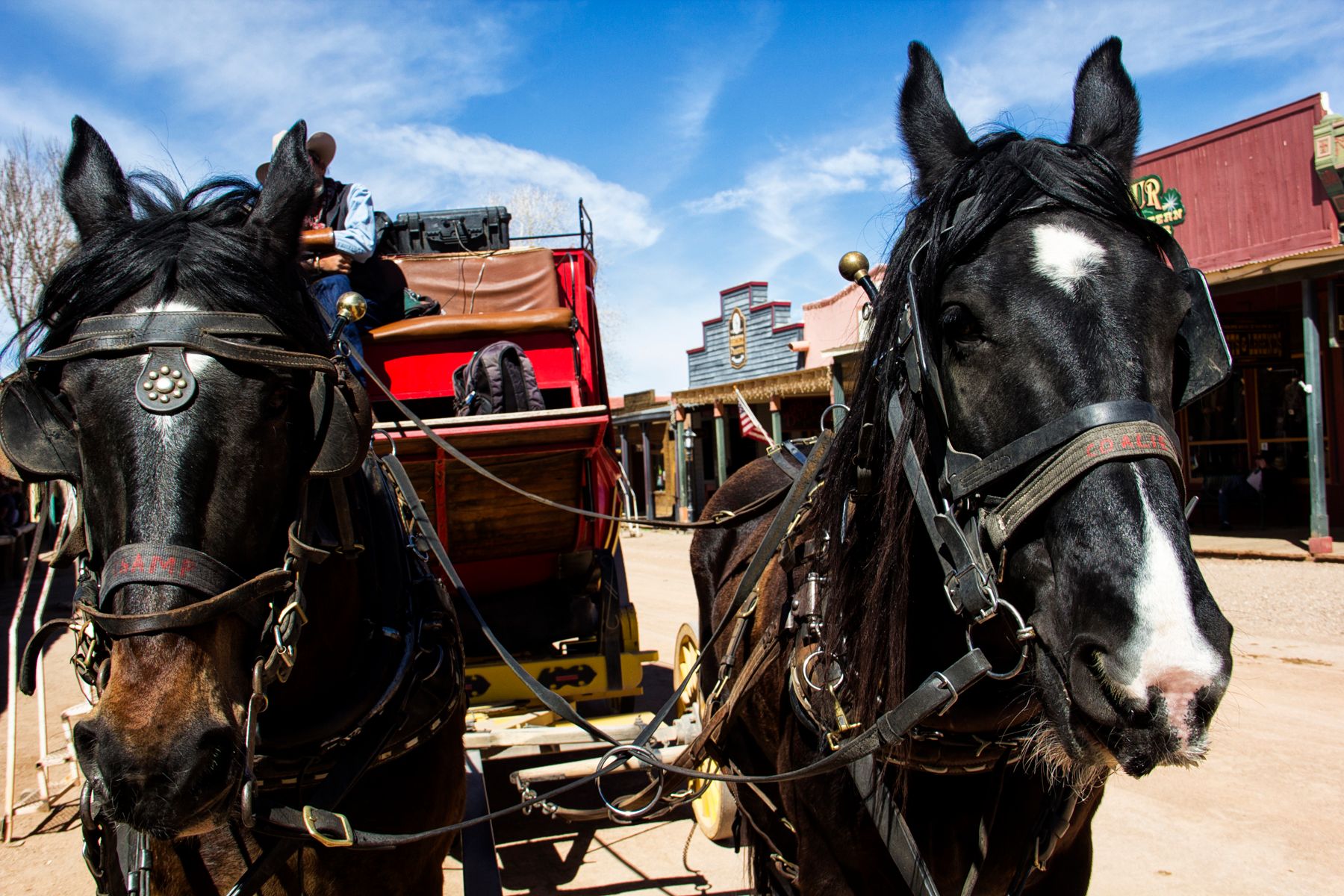 Lowell
Lowell
Lowell is pretty much of a ghost town now, but evidence of a more prosperous past are everywhere in this small downtown.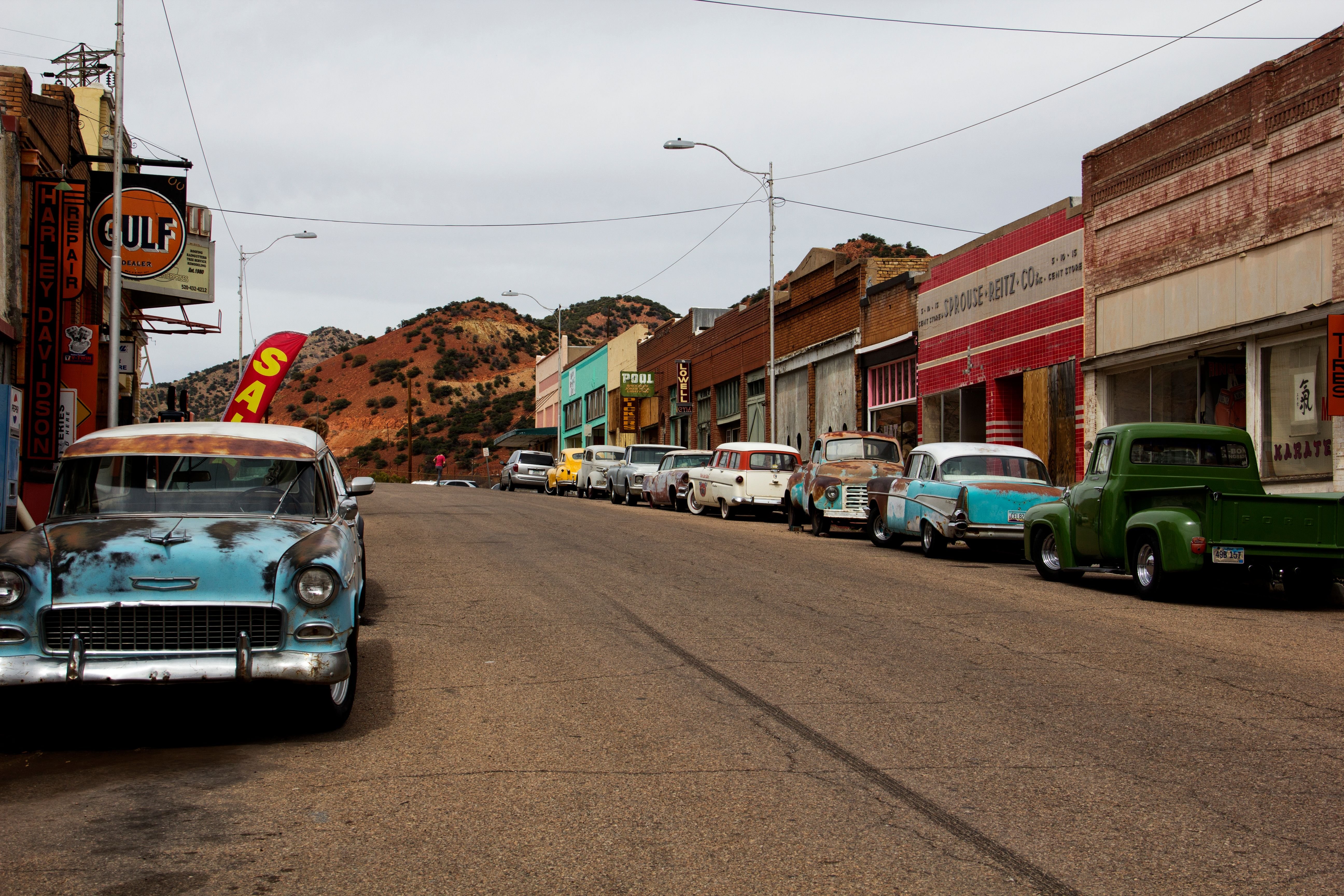 Bisbee
Bisbee
Bisbee is another mining town that we visited. Unlike the others it is trying to reinvent itself.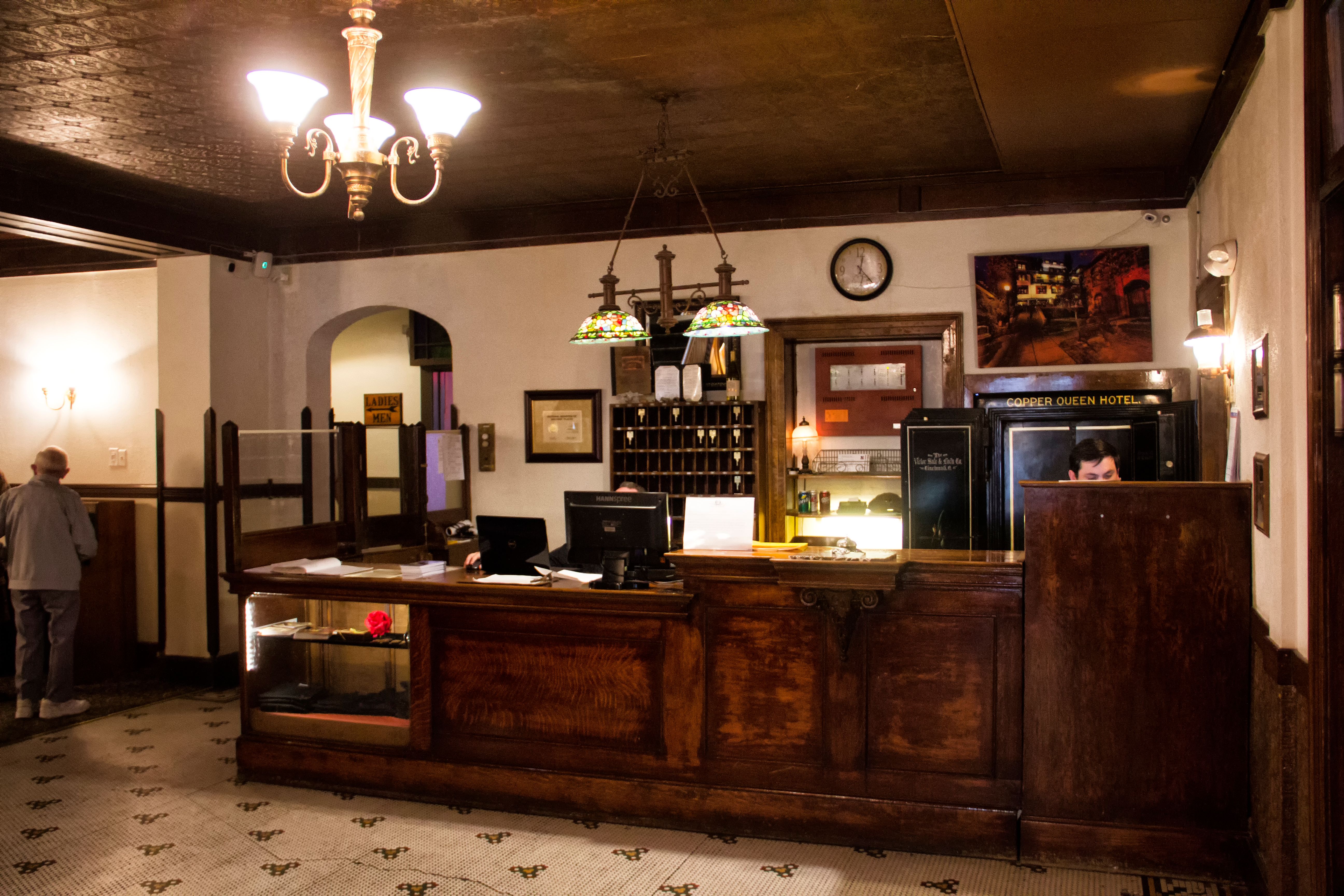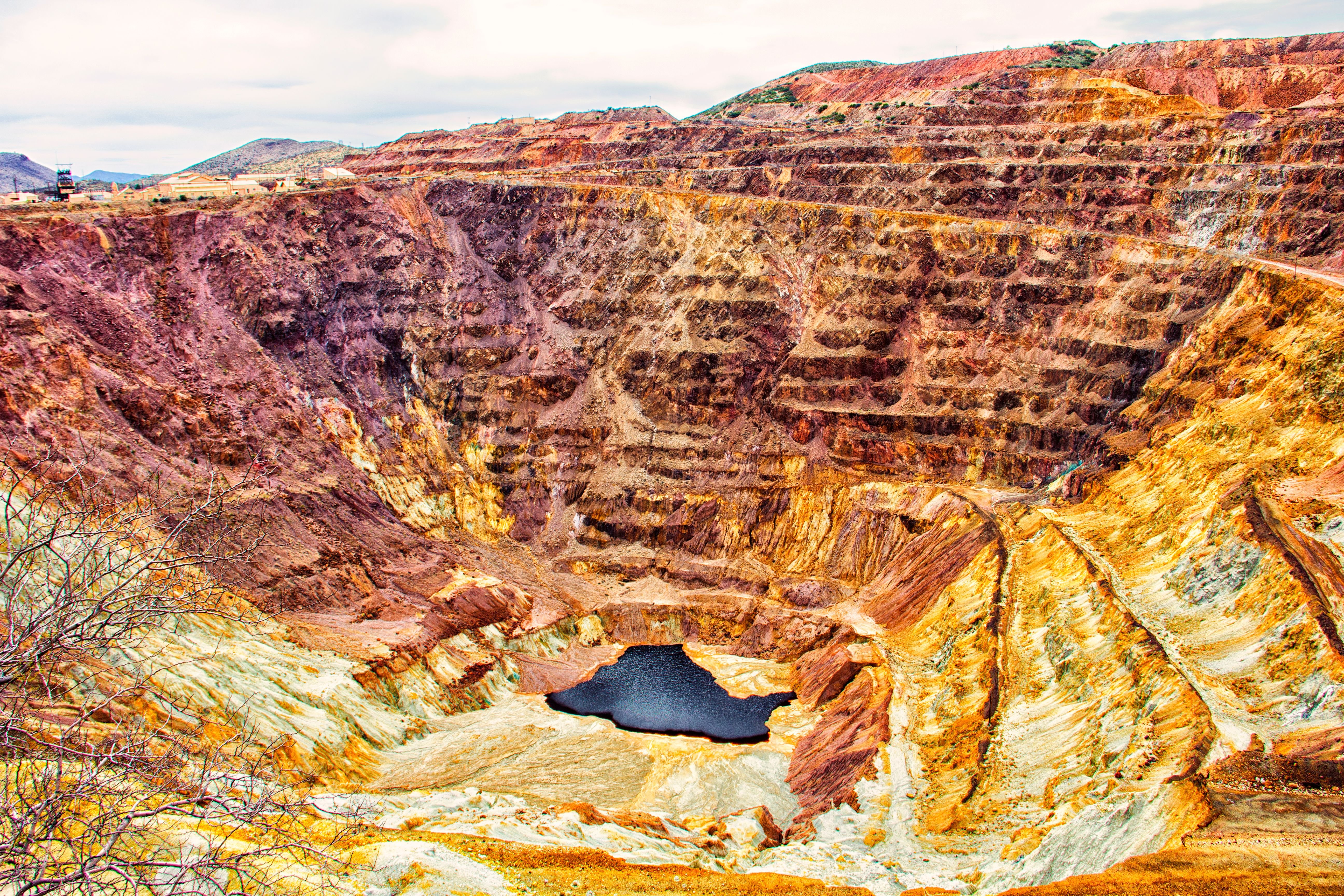 Elgin
Elgin
Who knew. This is Arizona wine country. We did a wine tasting tour.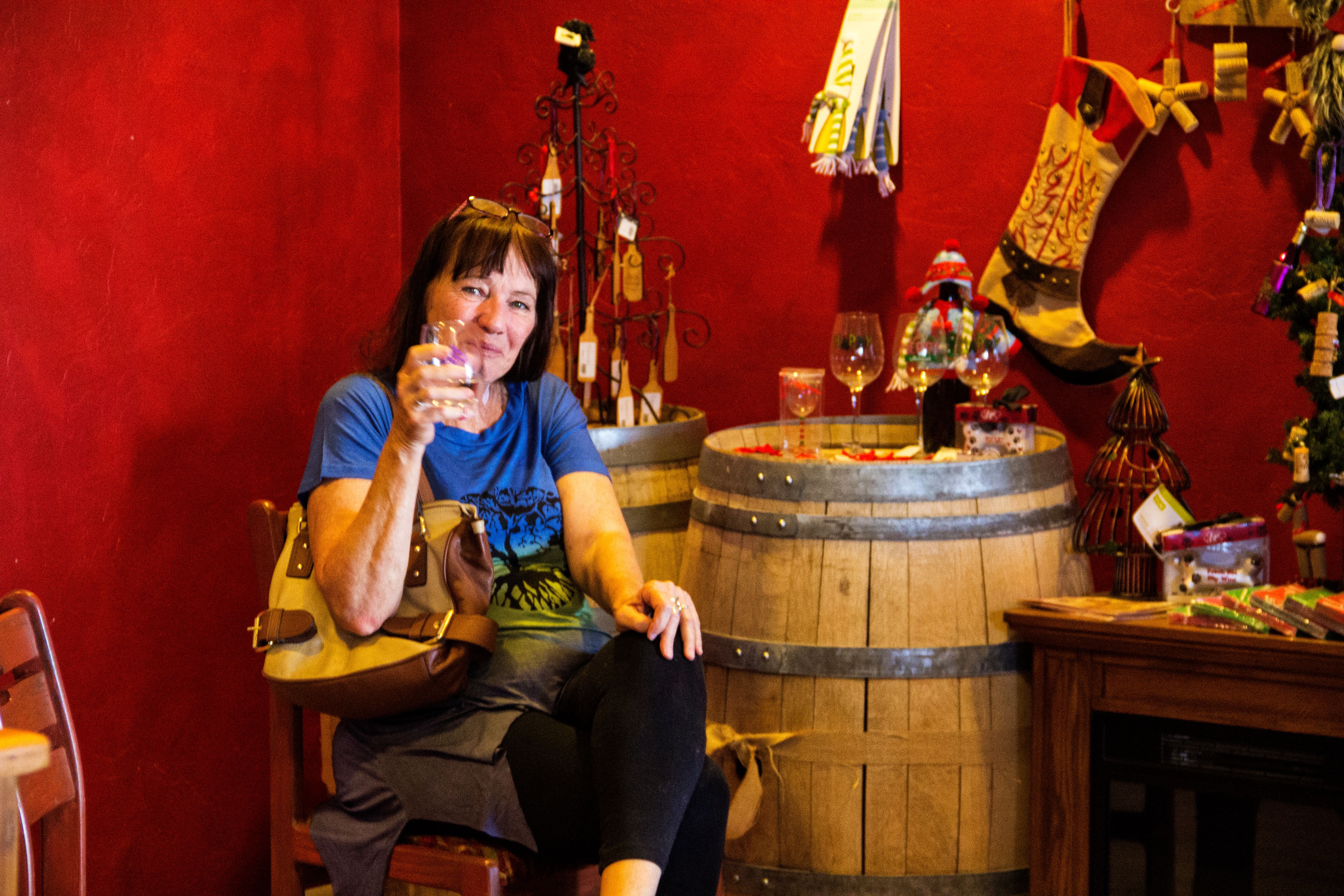 Parker Canyon Lake
Parker Canyon Lake
This lake is another gem hidden away in the mountains!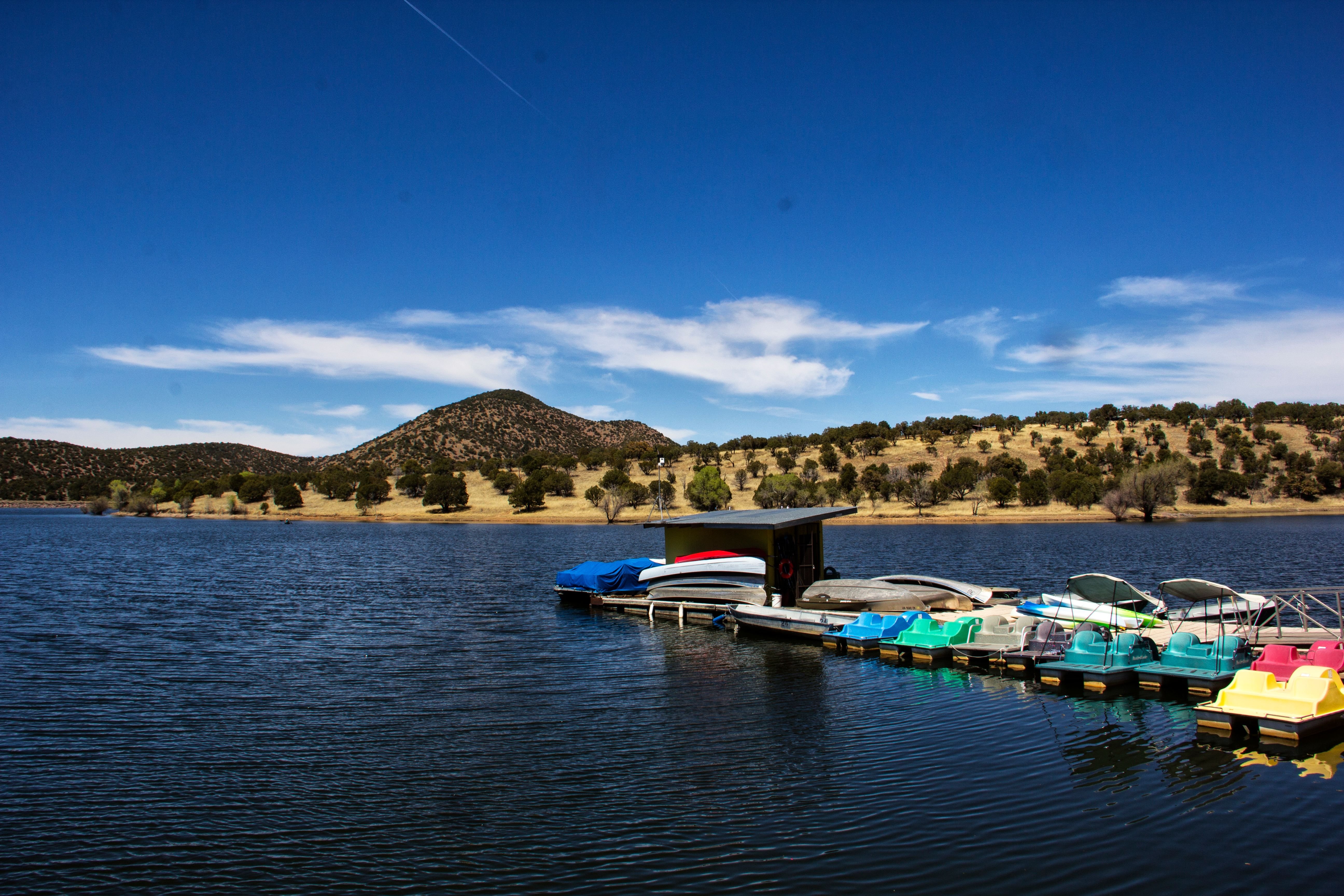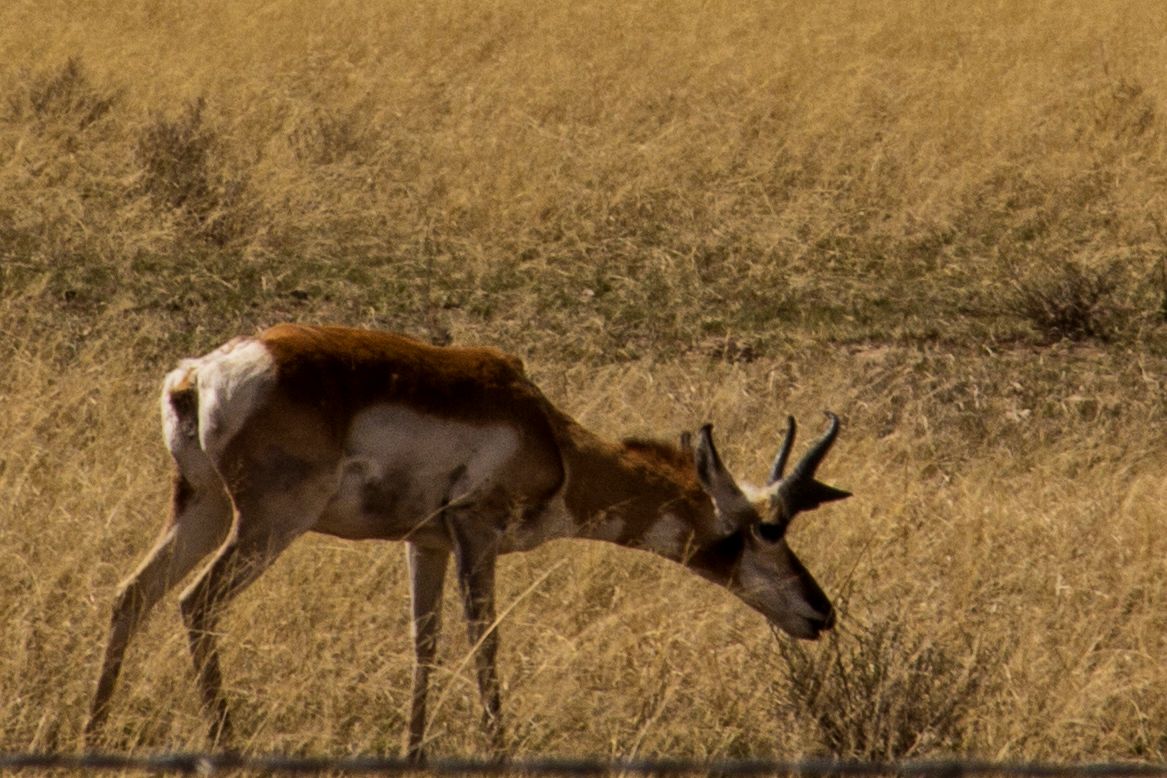 Pronghorn Antelope
All photos, images and text in my posts are my original work.
Please visit my galleries on the following sites:
Society6
Fine Art America
Follow me on Facebook
Enjoy!
Roger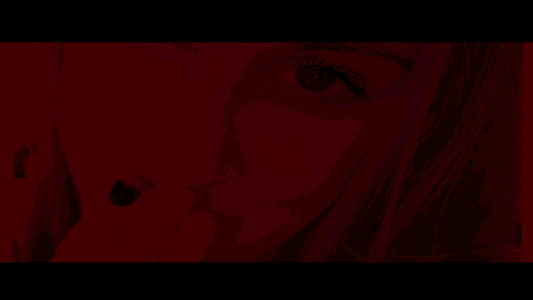 Banner by @shai-hulud