Foggy Morning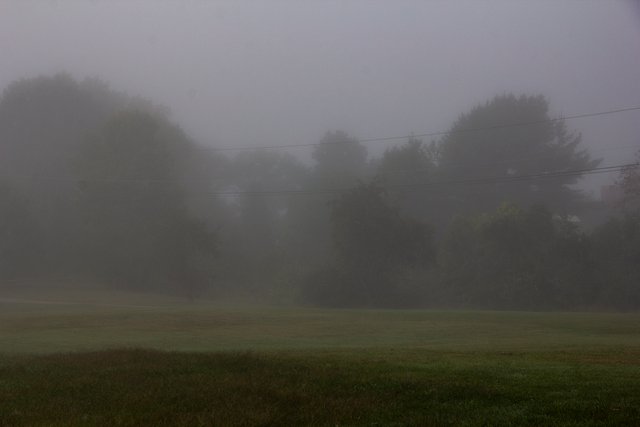 This morning while I was walking the dogs I came upon the cool spider web. The morning dew attached to the strands made it glow. I took the dogs home and came back with my camera.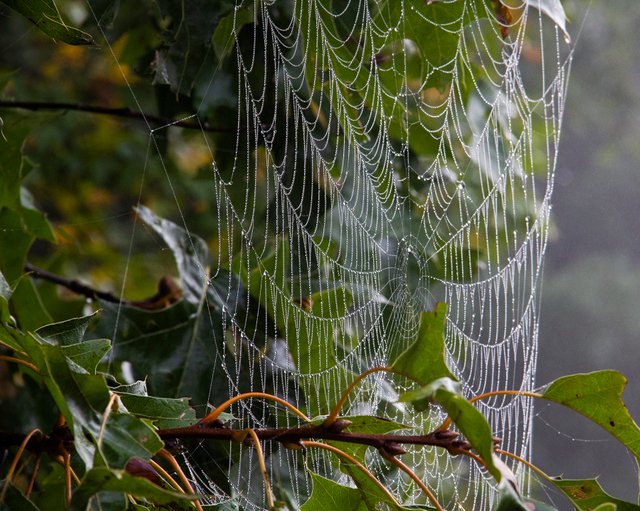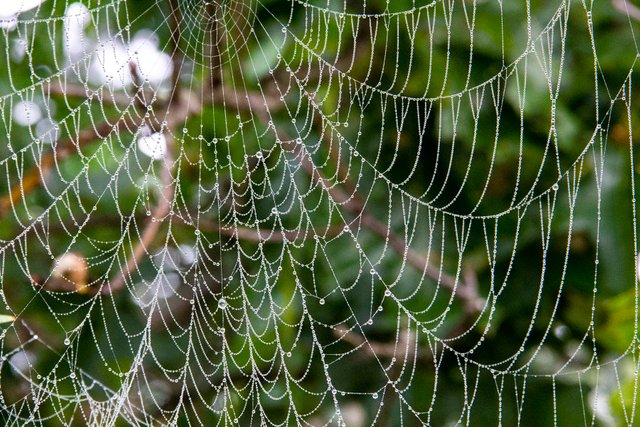 This is the spider that did the construction. She was sitting in the center of the web when I first walked by. She was sitting up on top when I came by with my camera.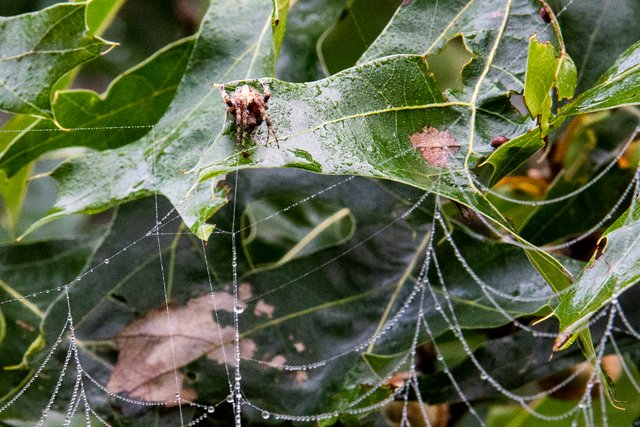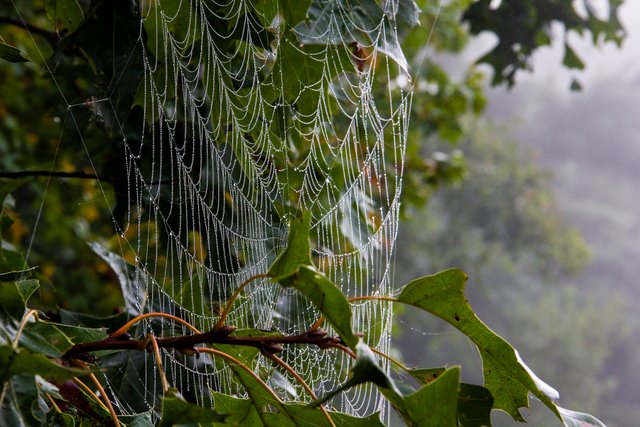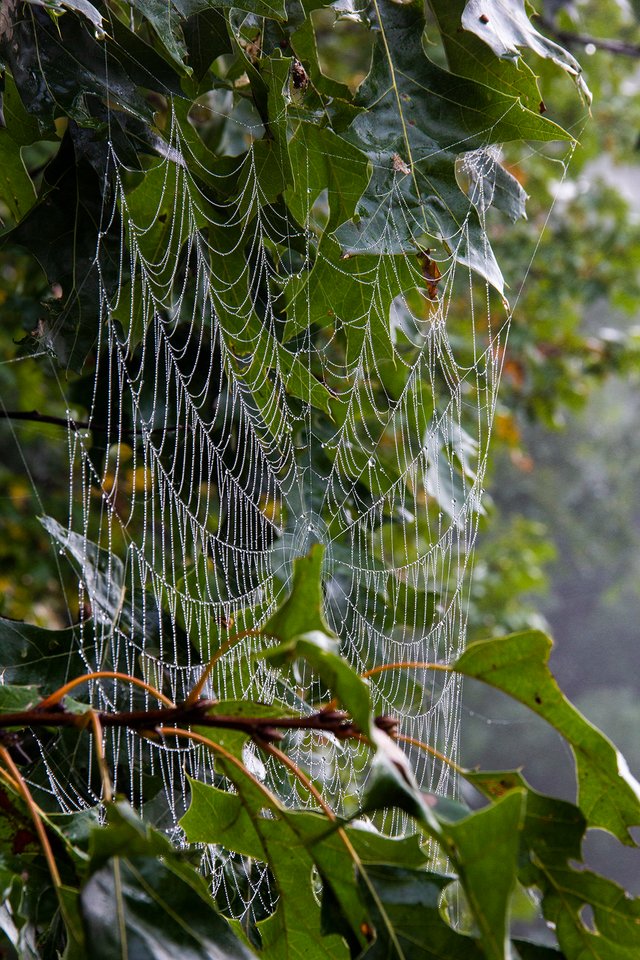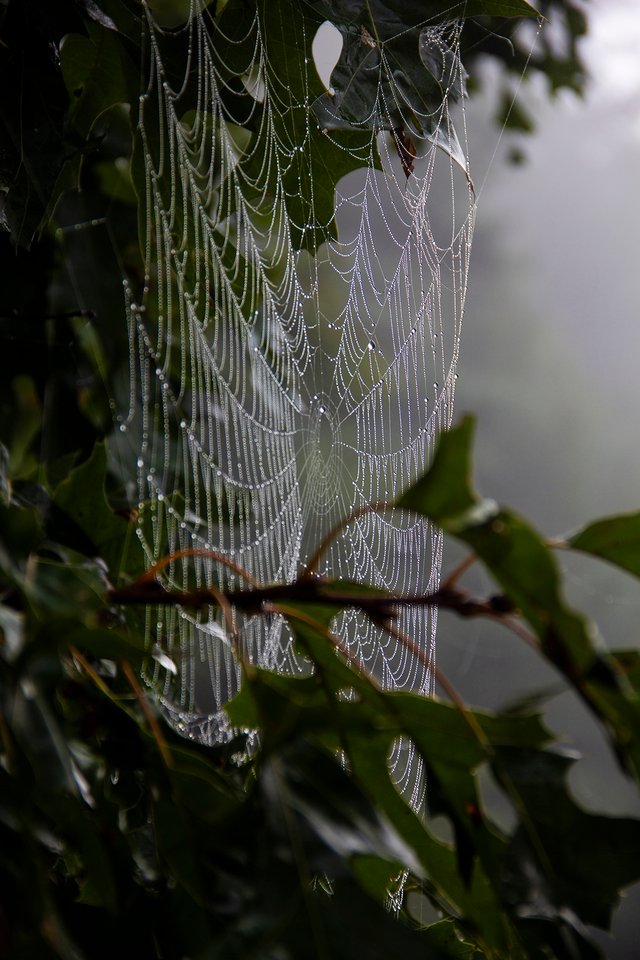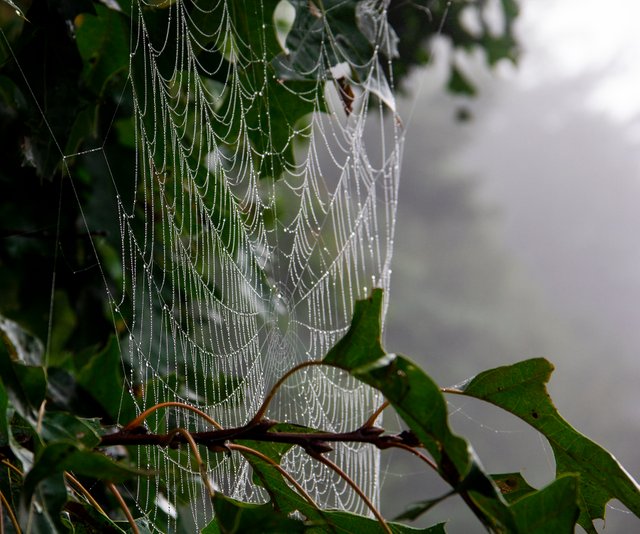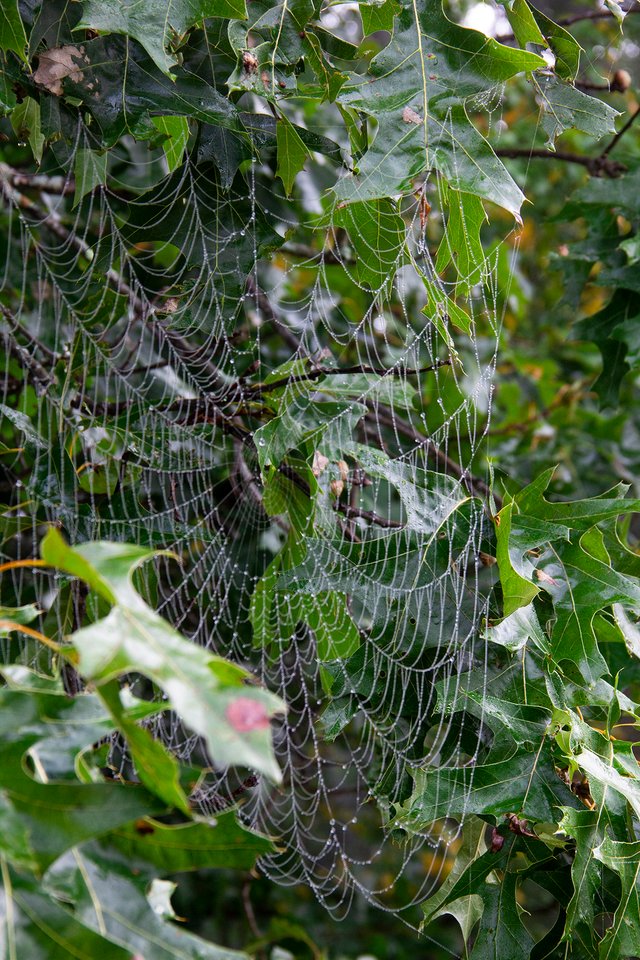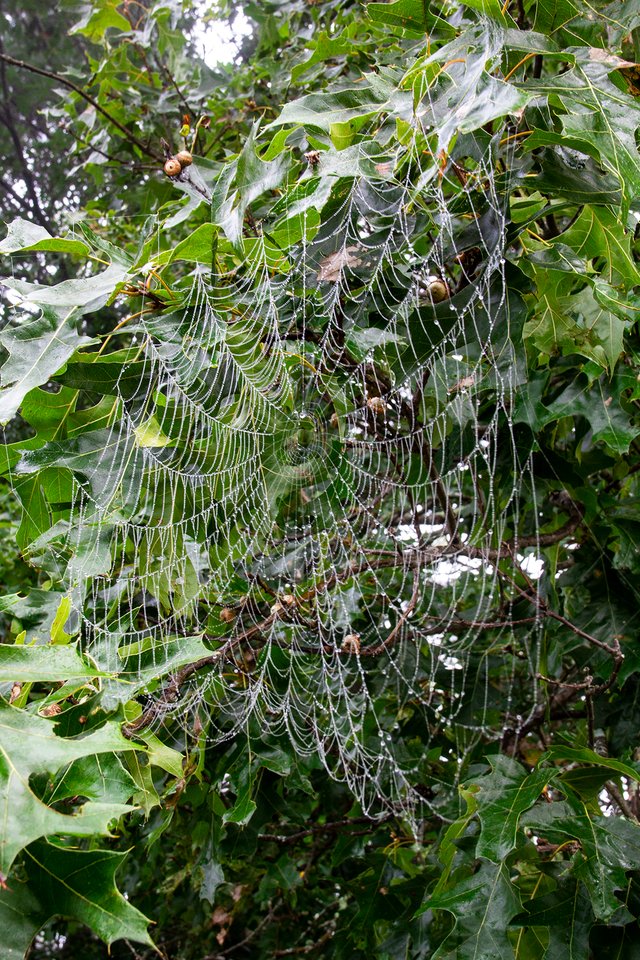 The morning fog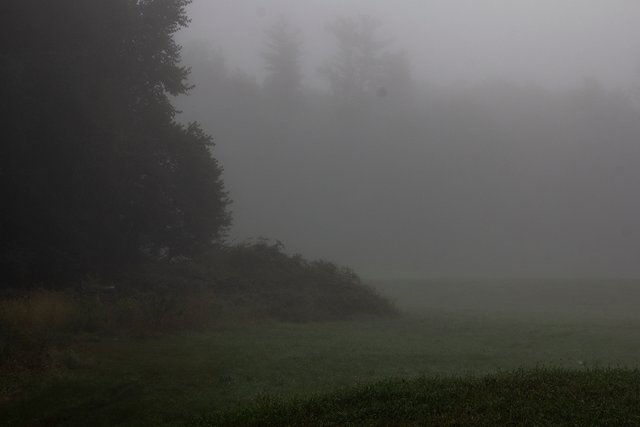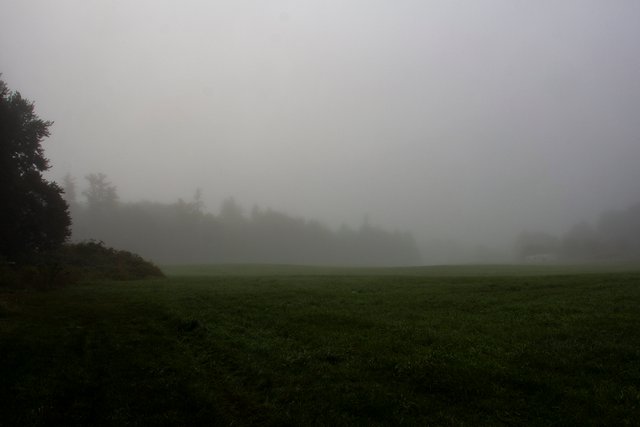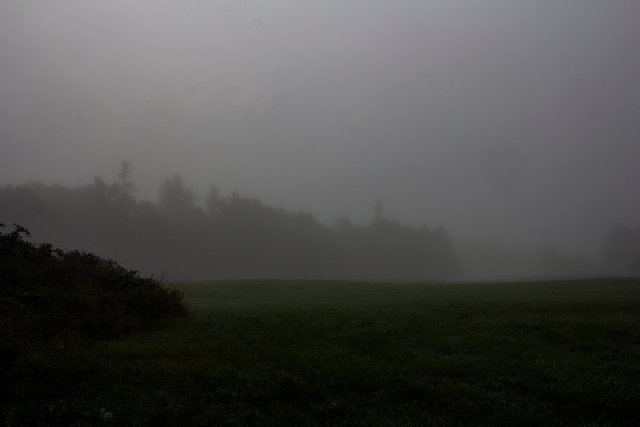 All photos, images and text in my posts are my original work.
Please visit my galleries for prints and products
of my photos and artwork on the following sites:
Follow me on Facebook
Enjoy!
Roger