Chilaquiles in the Morning and Friends Arrive in the Afternoon!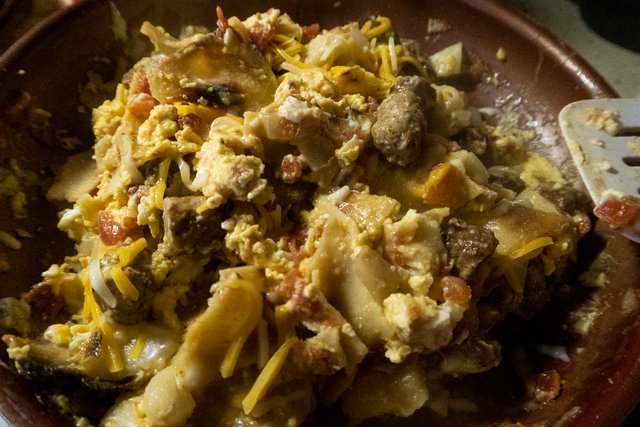 Chilaquiles are kind of like breakfast nachos! Tortilla chips and eggs plus a whole lot of other tasty goodies! I was introduced to them in Houston by my daughter. For me it was instant love! The next time I had them was at a resort Sheila and I stayed at in Cancun.
Back when I had a day job, I used to go to California on business a couple of time s a year. One of my colleagues there, Rudy, was of Mexican descent and as was my go to guy for all things Mexican there. He promised to hook me up with the best homemade chilaquiles ever. However, for various reasons that never worked out! Damn!
Fast forwarding to today. I made nachos a couple of weeks ago and had some left over tortillas. Perfect! So all I needed was a few more items that I had on hand and voila! Breakfast!
Just in case you're wondering. I used breakfast sausage, onion, tomatoes , peppers, eggs and cheese.
Later in the day our friends, Smitty and Amanda, rolled in to spend 4 nights here in the campground. We meet them on Easter Sunday several years ago where we were saying at in Florida. So why is that day blazed in memory???
Early that afternoon, we received a call from our son's soon to be ex-wife, saying that Jamie was the ER. Yikes! Sheila and I immediately headed out down to the hospital. In those days we were concerned about the dogs being locked in the coach in event of an emergency, so we didn't lock the motorhome door. We spent the greater part of the day at the hospital and finally Jamie was admitted. The was nothing more that we could do so Sheila and I headed home.
On the way back we stopped for Chinese take-out. We didn't want to cook that night. When we arrived back home and went to open the door, it wouldn't budge! It apparently was locked! What??? Maybe the dogs somehow locked it!
OK, just boost Sheila through the window and she could unlock it. The boost through the window worked, but unlocking the door... no so much!!!
So here I am sitting outside, with Sheila and the 3 dogs inside. And you know the dogs haven't been out all day!!! Plus there's no way you could just pass out three dogs out the window. This is not good!
So then Smitty and Amanda pull their RV into the site next to us. If you think I'll tell you that they saved the day, you are seriously mistaken!!! To this day we laugh about that day that we met! We exchanged the usual small talk pleasantries that you do when meeting someone new. We found out that we were both from New Hampshire. They felt bad about my problem and if I needed any help in the morning just ask!
Finally a locksmith showed up. He couldn't do anything from the outside so he would have to try from the inside. So to get into the coach he would have to go through one of the windows. This guy was no small dude! He had to weigh 300 lbs at least. Bless his soul! He made it in and got the door open, but being that he wasn't an RV guy he couldn't fix the problem. At least we were able to take the dogs out.
The next day I was able to fix the door problem myself. All it took was taking the door apart and replacing a missing $1 spring.
So how can we forget the day we met Smitty and Amanda????:
All photos, images and text in my posts are my original work.
Please visit my galleries on the following sites:
Society6
Fine Art America
Follow me on Facebook
Enjoy!
Roger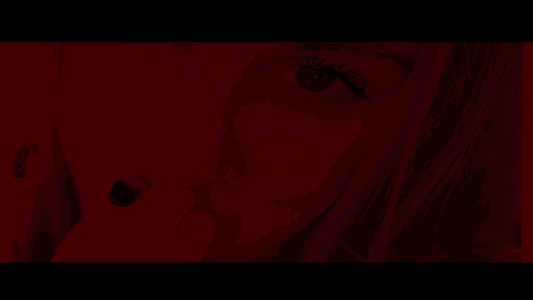 Banner by @shai-hulud