Bacon Wrapped Chicken Nuggets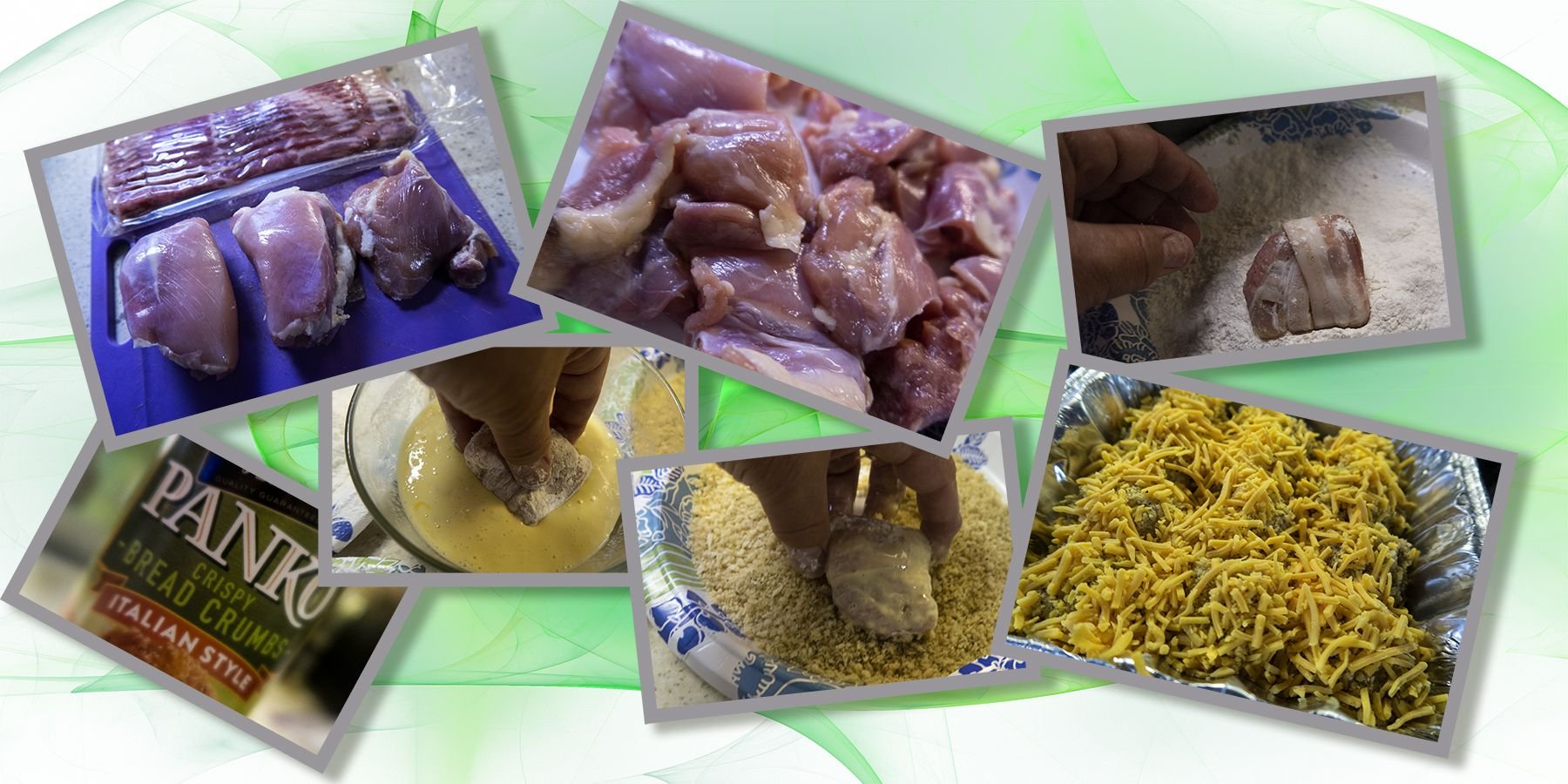 I know... I know... What another bacon wrapped recipe!
If you're a bacon fan, you're saying bring it on! We need more bacon recipes! If you're not... just enjoy the pictures!
It's really not a big stretch to come up with another bacon wrapped meal. Bacon makes any meal better.
We're still travelling and it's been a while since the last trip to the grocery. So things in my fridge and pantry are getting kind of limited. I still had some chicken so that's what's on the menu. Chicken fingers are a favorite, but I didn't want to deal with the oil. What about making nuggets, wrapping them in bacon and baking them. I didn't have anything on hand to stuff the chicken with, so I wasn't getting that excited. So how about wrapping the chicken in bacon, breading them and then baking. Now you're talking! The breading would soak up the bacon fat and crisp up and there would be no greasy mess in the pan! I threw on some cheese so Sheila would love it and all is well!
Also, I had one aluminum baking pan, which not only was disposable but was the perfect size for this meal.
For this recipe I'm using boneless, skinless chicken thighs. Thighs are juicier than breasts and are less expensive. Also, they seem to always come in packages of 6. I'll just use half of them. If you do the math when I quarter each thigh into nuggets I'll get a total of twelve, which matches up nice with the 12 pack of bacon.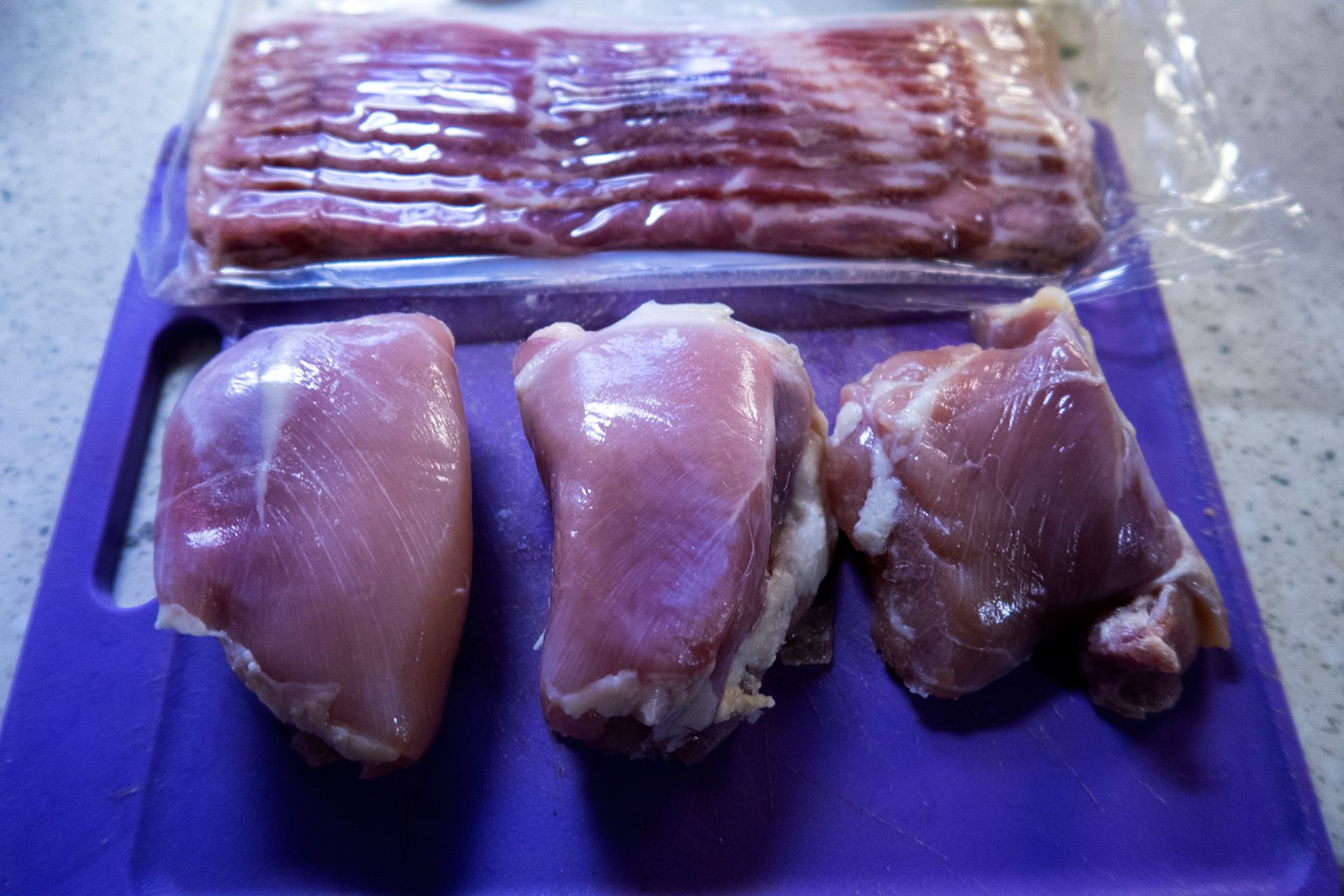 Cut each thigh up into 4 roughly even pieces.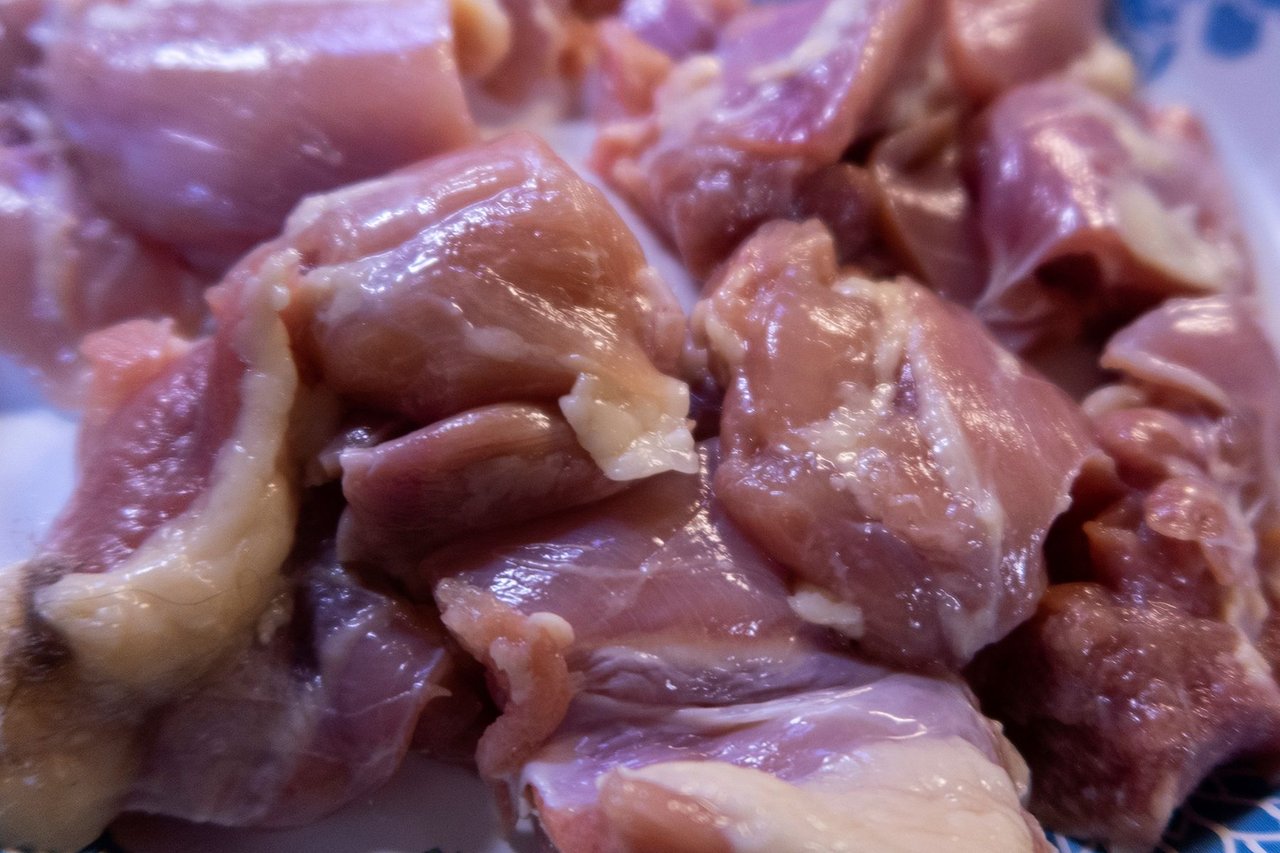 Dust the nuggets with some adobo and garlic powder.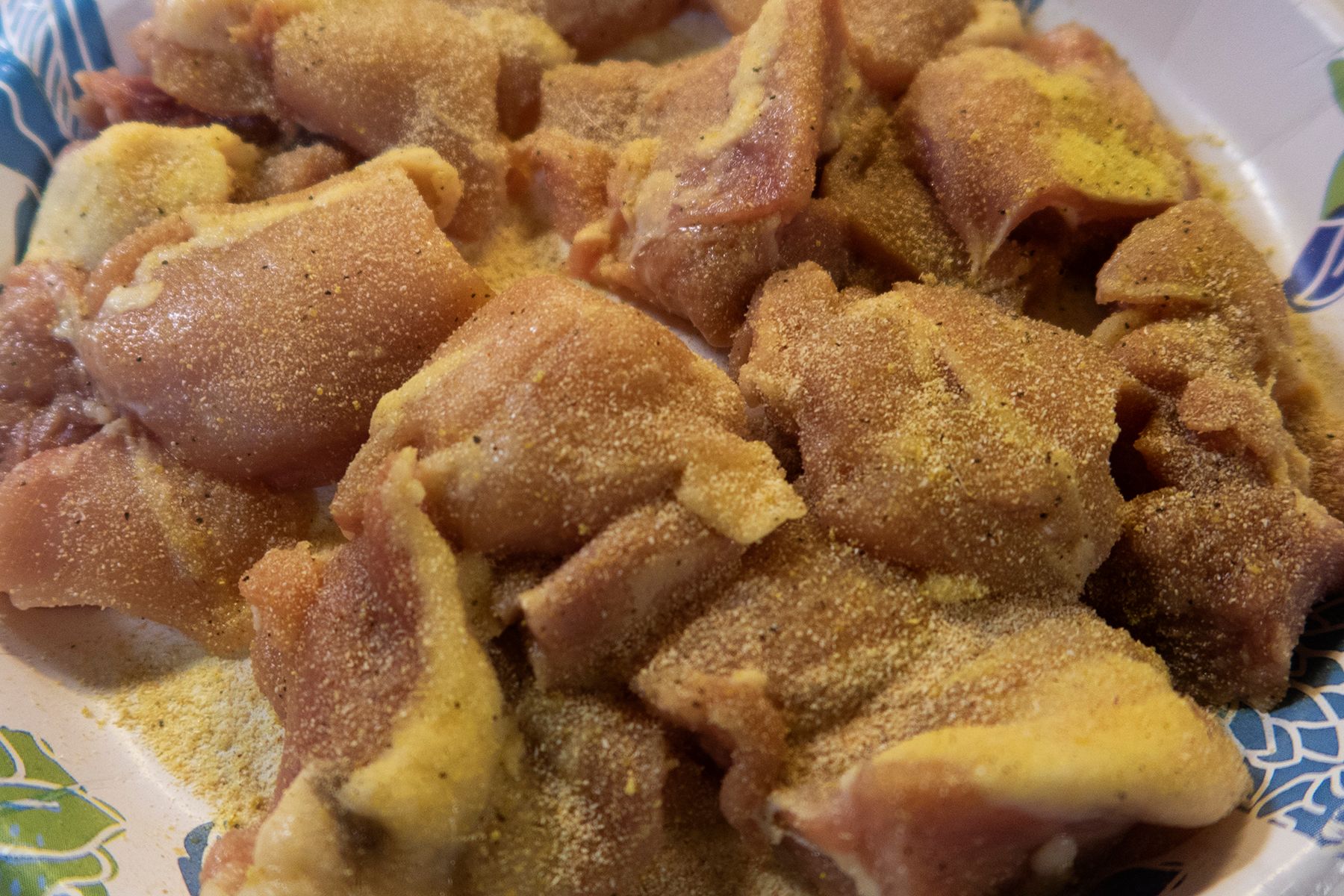 Wrap up each of the chicken nuggets in a slice of bacon. The bacon should be covering all the sides of the chicken as best as possible.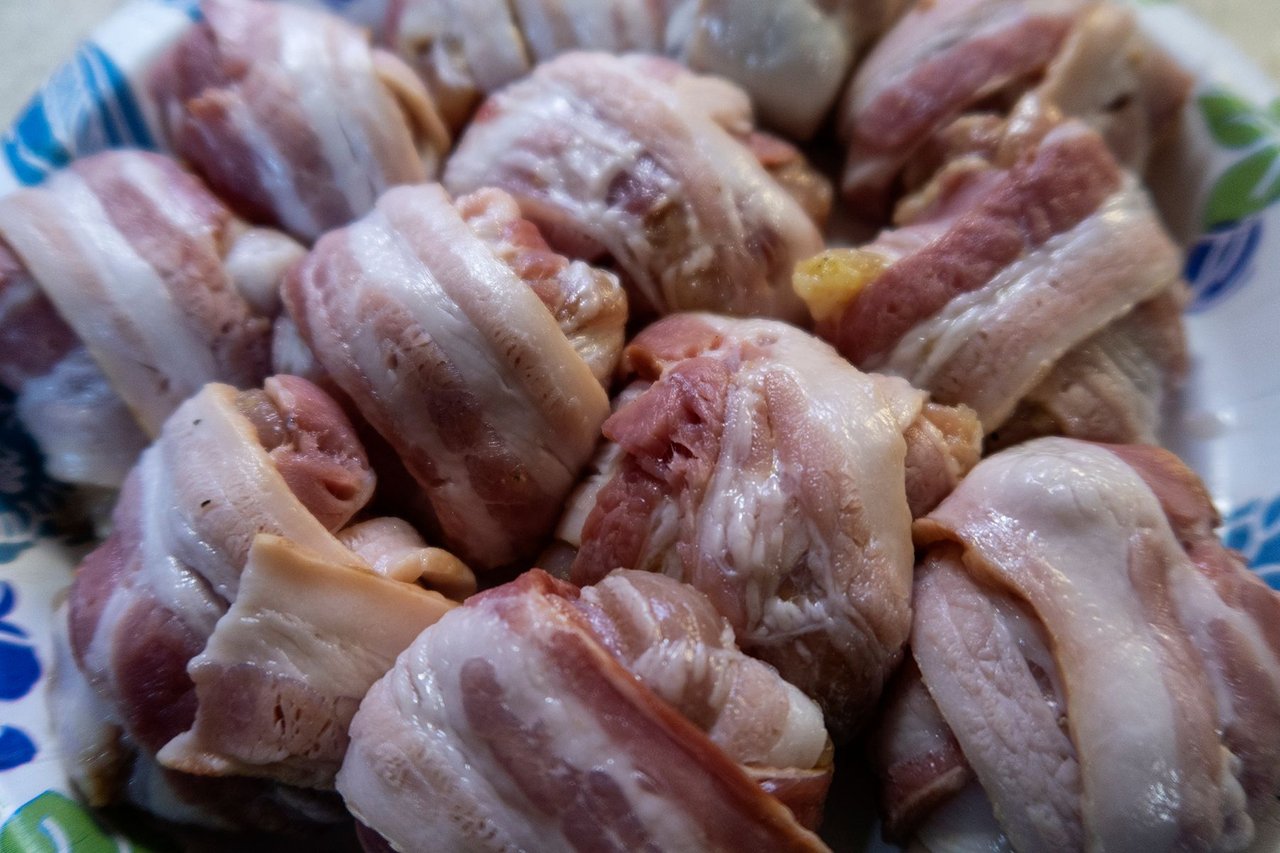 Beat up couple of eggs in a mixing bowl.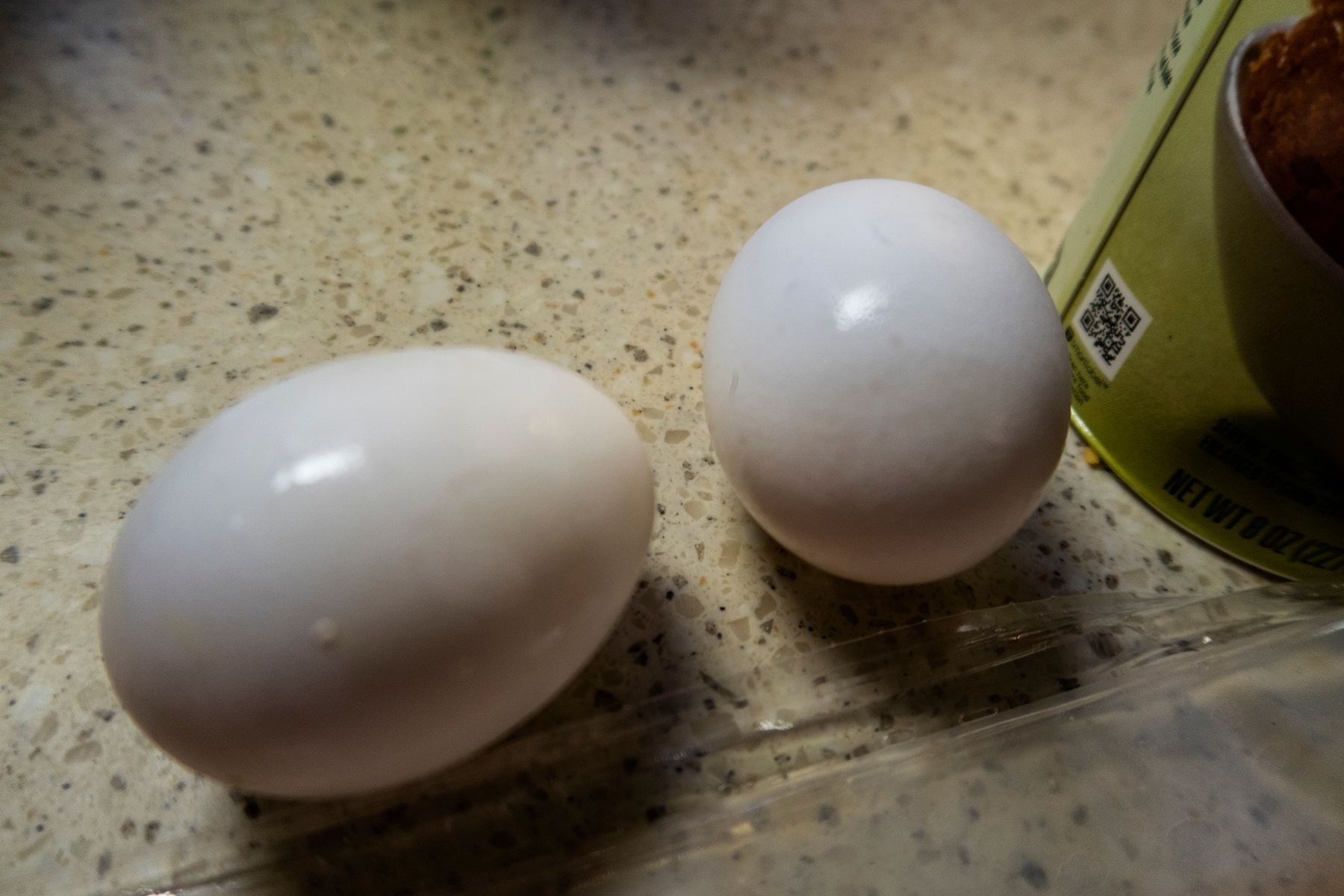 Spread some panko out on a plate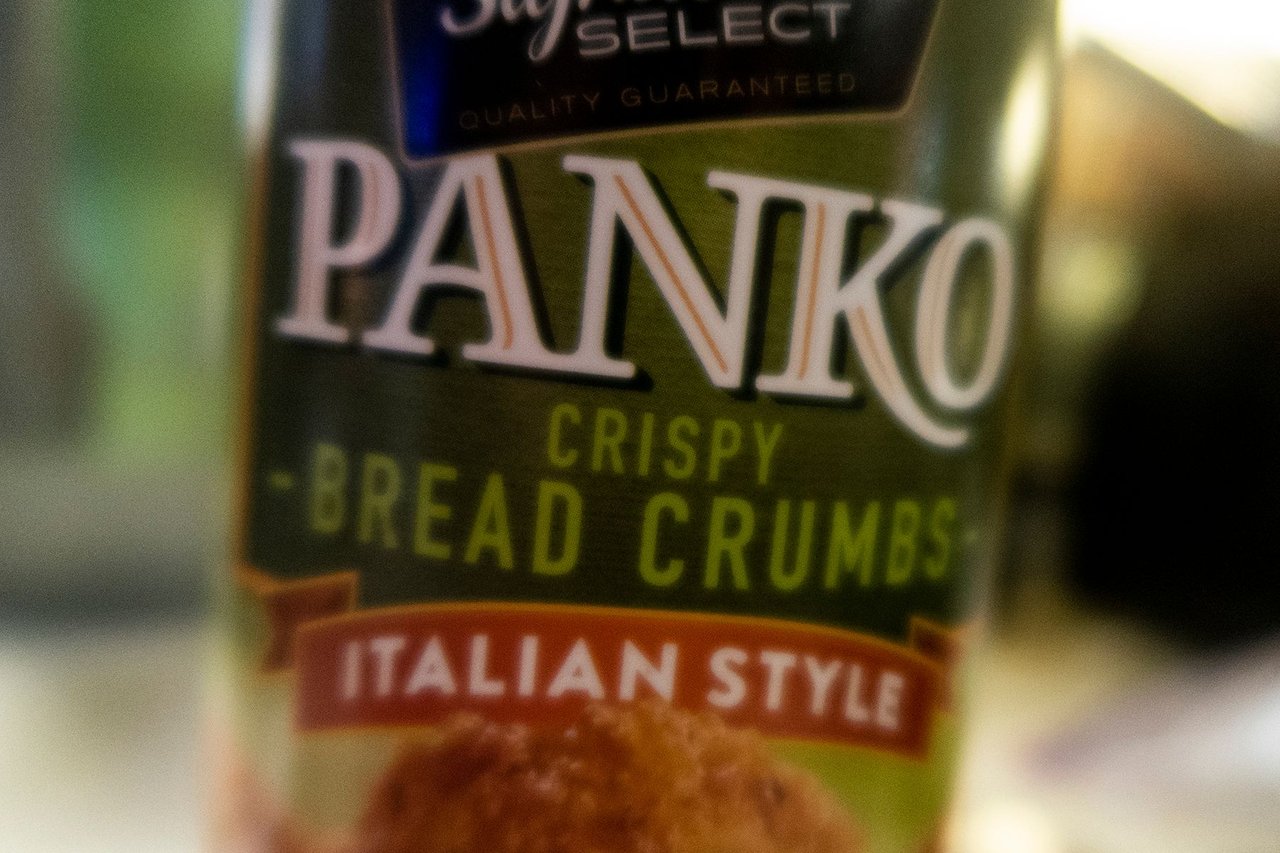 Coat each nugget in flour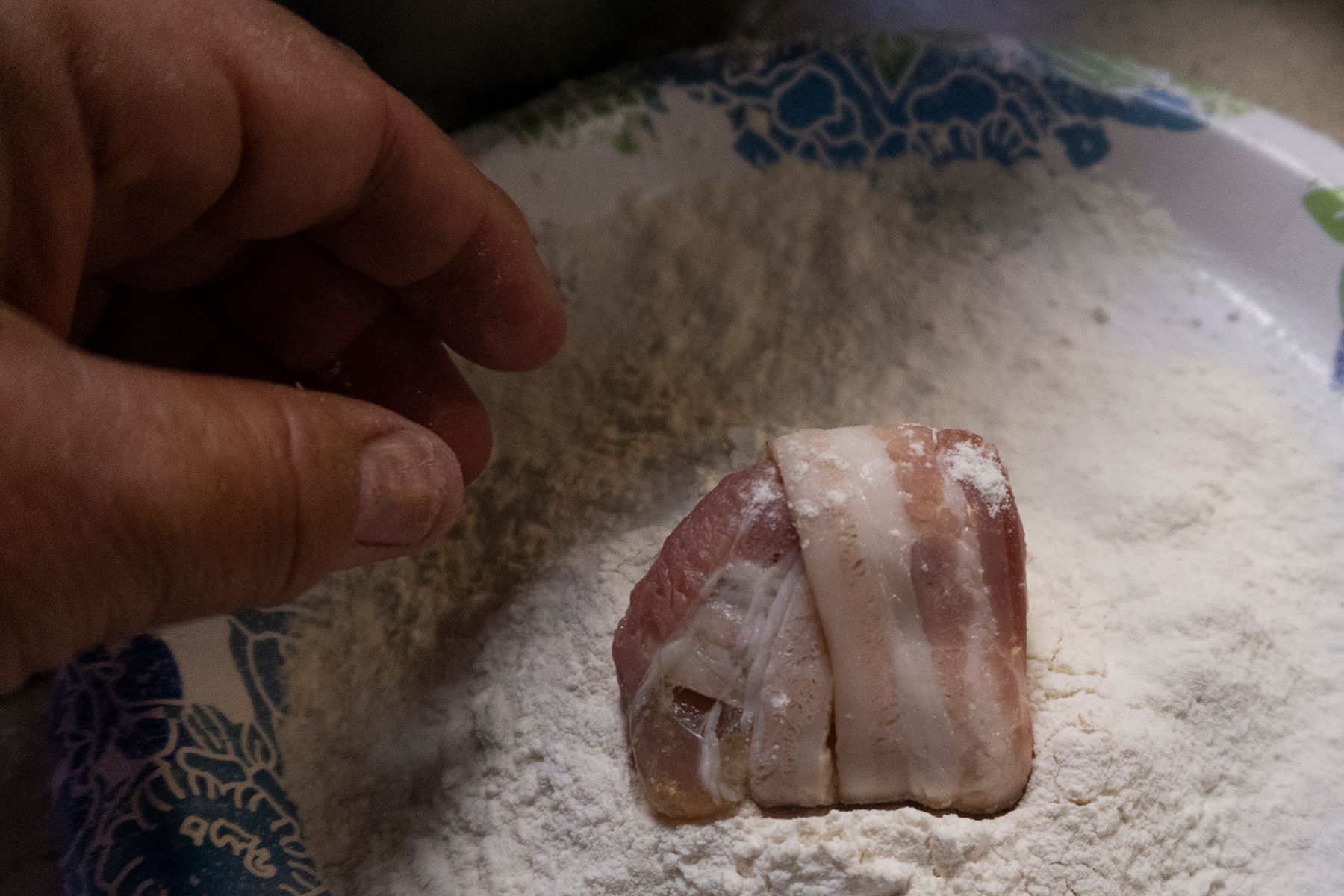 Dip the nugget in the egg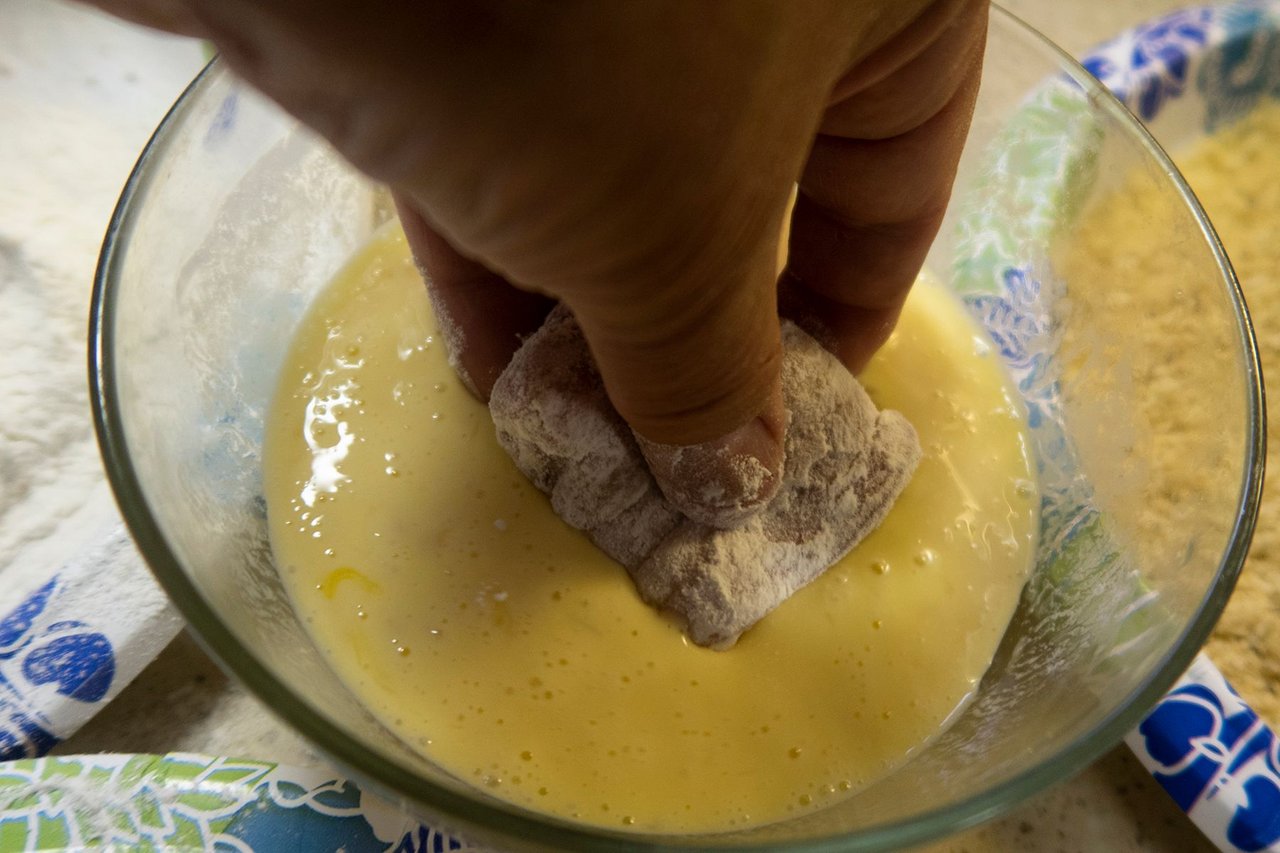 Then finally roll it in the panko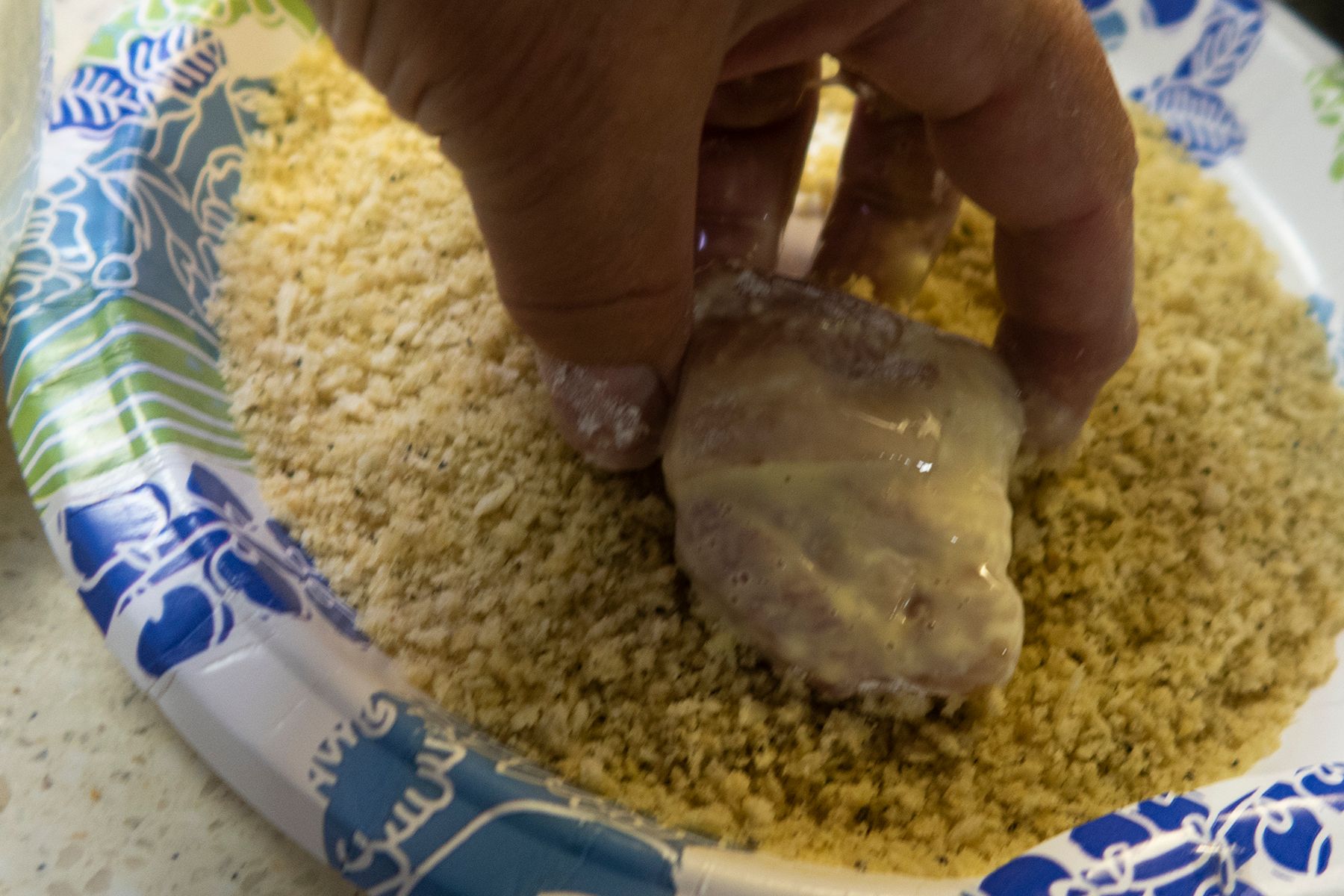 Arrange the nuggets in a baking pan and sprinkle an ample amount of shredded cheese on top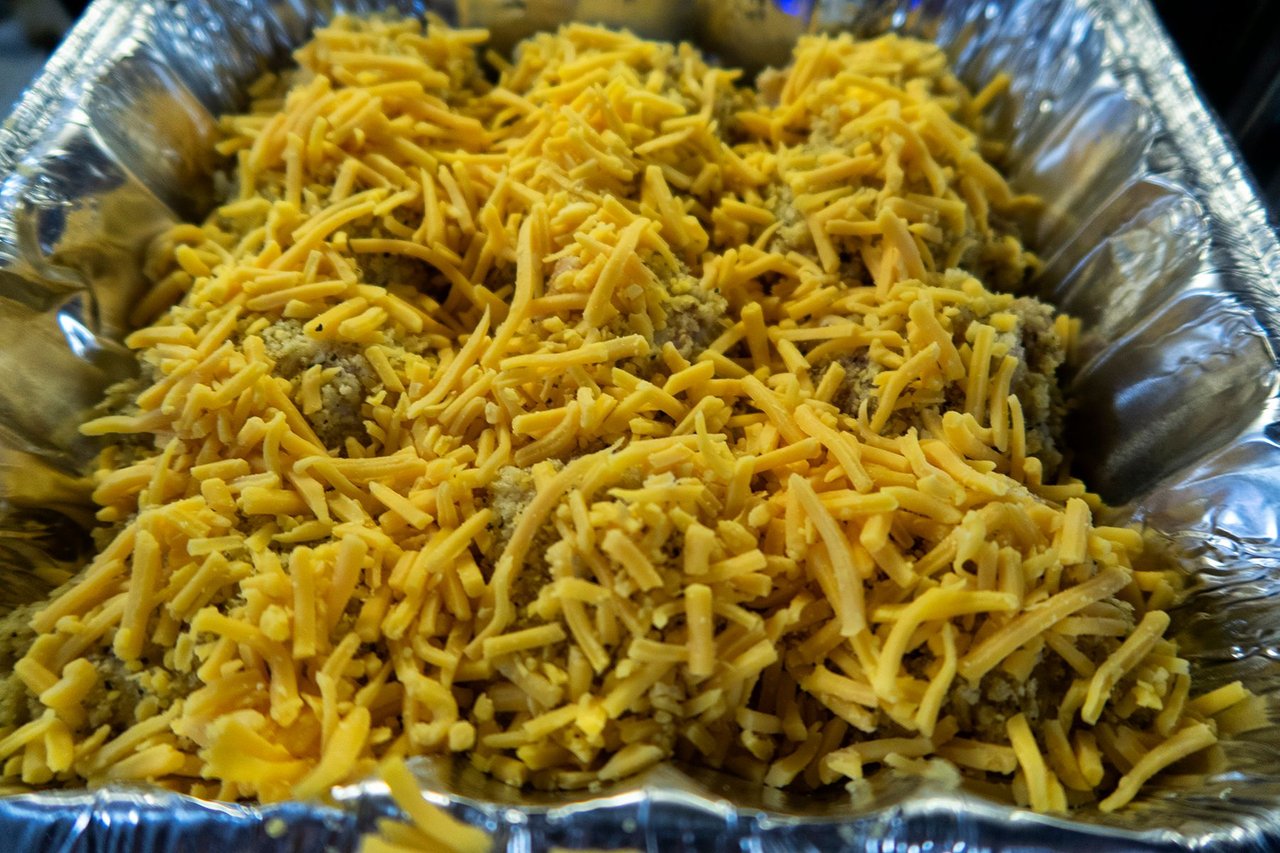 Bake for 40 minutes at 375 F/ 190 C.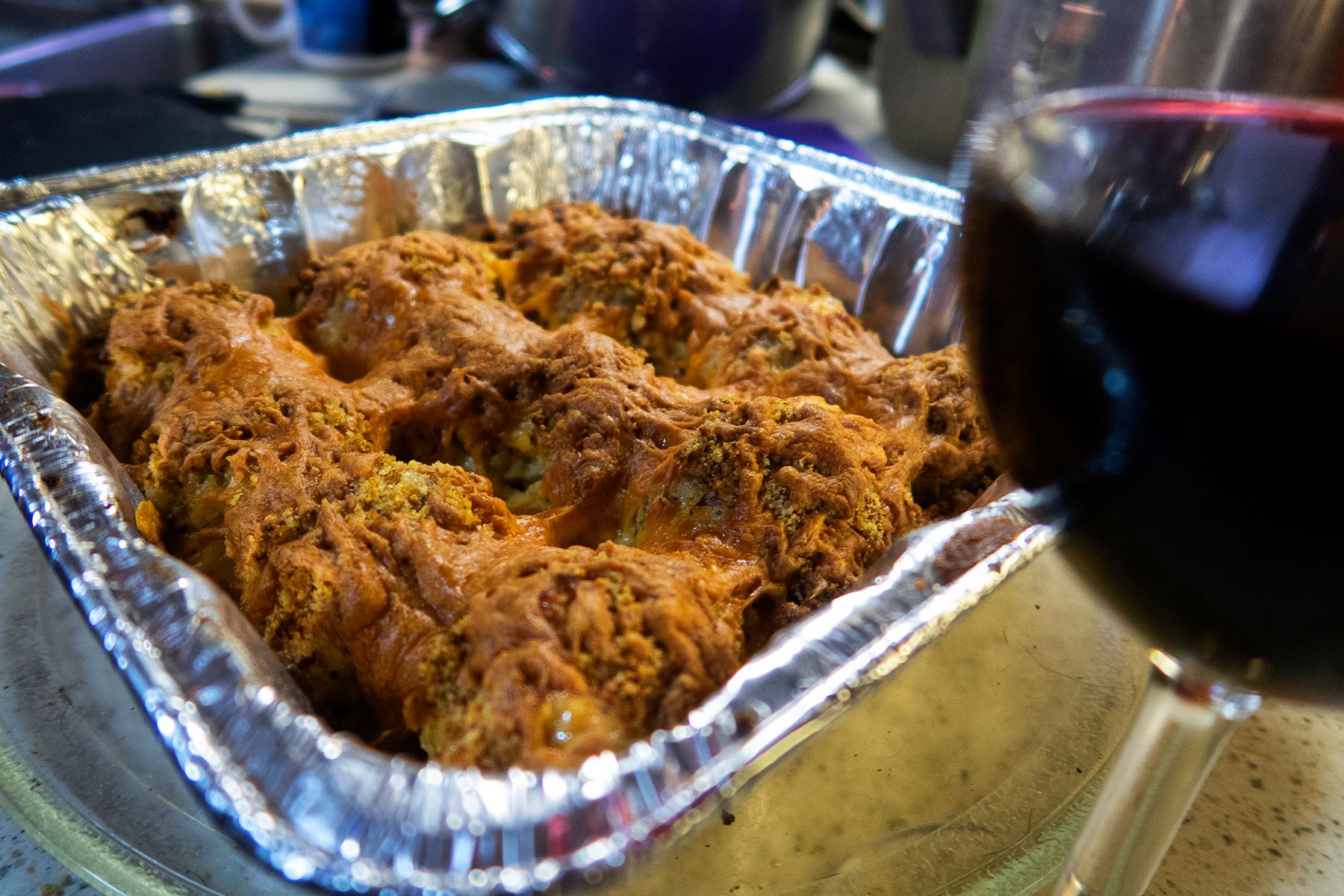 Plate it up and serve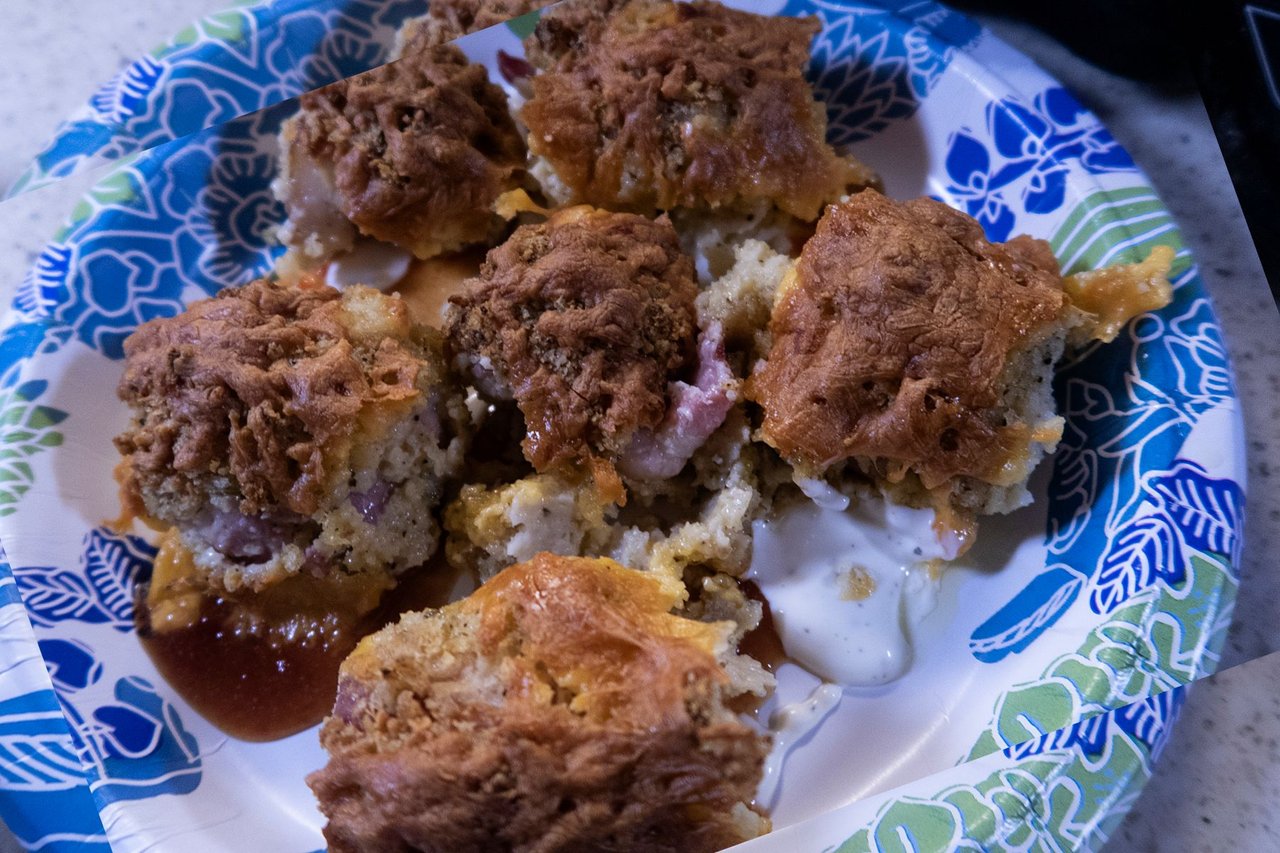 I served it with a couple of dipping sauces.
I whipped up an Asian style with;
catsup
soy sauce
chicken broth
rice vinegar
suagar
sesame oil
Also a bottled ranch dressing.
This is my entry for #whatscookingchallenge by @jaynie
Here's the challenge:
NB: The #whatscookingchallenge is an ONGOING challenge, so you can enter WHENEVER you want and as OFTEN as you want!
1: Use the #whatscookingchallenge tag and tag me @jaynie in your post.
2: Create and publish a post showcasing something that
you have prepared in your kitchen which is either
a) uniquely yours, or b) has been adapted and made your own.
(The more elaborate the post the better, naturally...)
PS. This is NOT limited to "plates of food" - it can be preserves, snacks, anything!
3: Accompany the post with at least 2 photos of whatever it is that you have prepared.
(and in the spirit of avoiding plagiarism, a photo of YOU WITH your dish would be a plus, but is not a requirement)
4: Tag at least 5 (but not limited to) of your foodie friends
that you think would like to participate...
I'm tagging:
@papacrusher
@watersnake101
@sweetpea
@TraciYork
@cookntell
All photos, images and text in my posts are my original work.
Please visit my galleries on the following sites:
Society6
Fine Art America
Follow me on Facebook
Enjoy!
Roger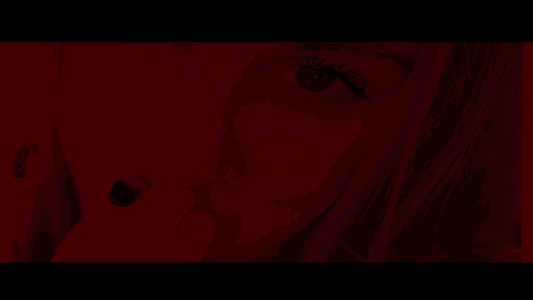 Banner by @shai-hulud